You are here
Residents flee Daesh-held Syrian town as US-backed forces close in
By AFP - Jun 08,2016 - Last updated at Jun 08,2016
A US Navy F/A-18C Hornet launches from the flight deck of aircraft carrier USS Harry S. Truman in the Mediterranean Sea last week (Reuters photo)
BEIRUT — Thousands of civilians on Tuesday fled a key town along the Daesh terror group's supply lifeline in northern Syria as US-backed fighters closed in from three sides.
The offensive on the town of Manbij is one of two major assaults on the extremist supply line from the Syrian-Turkish border to Daesh's bastion of Raqqa.
The Syrian Democratic Forces (SDF) alliance began its offensive against Manbij just over a week ago, crossing the Euphrates River and pushing west towards the town.
"We have surrounded Manbij from three sides and operations are progressing well," said Sherfan Darwish, who is leading the SDF offensive.
"Every day, we are liberating villages and the only route open to Daesh now is towards Aleppo city" to the west, Darwish told AFP by phone.
Overnight, SDF forces edged to within 5km of Manbij from the north, the Syrian Observatory for Human Rights monitor said.
SDF fighters had pushed to within 2km of the town to the south and around 7km to the east.
"Daesh has begun allowing civilians to flee towards the west, whereas before they had banned anyone from leaving," Observatory chief Rami Abdel Rahman said.
He said some were in cars but many were carrying their belongings and walking along unpaved roads as Daesh militants remained in the town.
Vital supply route
Manbij, in Syria's border province of Aleppo, had a pre-war population of about 120,000 -- mostly Arabs, but about a quarter Syrian Kurds.
Daesh overran the town in early 2014, just months before gaining international infamy by declaring a cross-border "caliphate" in Iraq and Syria.
The "Manbij pocket" was the only remaining section of territory used by Daesh to smuggle recruits or funds from Turkey across the border.
The US-led coalition battling Daesh in Iraq and Syria has carried out heavy air strikes to support the fight for Manbij.
The Daesh supply route leads from Jarabulus on the border south through Manbij and winds southeast along the Euphrates through the town of Tabaqa and on to Raqqa city.
Washington, which has more than 200 special forces troops deployed to back the SDF, has said some 3,000 Arab fighters are taking part in the assault, supported by around 500 Kurds.
The observatory has said that of the 4,000 fighters it estimates are taking part, most are actually Kurdish.
The SDF advance on Manbij has cut the route to Jarabulus to the north and to Raqqa province to the south, Darwish told AFP.
Tabaqa, another Daesh-held transit town which also lies near Syria's largest dam, is also under attack on two fronts.
SDF fighters began advancing on Tabaqa last week, but are still 60 kilometres away from the riverside town.
Daesh reinforces Tabaqa
Russian-backed regime fighters have steadily advanced from the town's southwest, and are just over 30 kilometres away, a Syrian military source told AFP.
The observatory said on Tuesday Daesh had sent a convoy of weapons and about 100 fighters to reinforce Tabaqa in preparation for a major battle there.
As fighting for Tabaqa and Manbij intensifies, it appears the battle for Daesh's de facto capital of Raqqa city — which would be a much more symbolic victory — has taken a backseat.
The US-backed SDF's offensive north of the Raqqa last month began amid much fanfare, but progress appears to have slowed.
Syria's conflict has evolved into a complex war involving foreign powers since starting in 2011 with the brutal repression of anti-government protests.
Peace talks to end the five-year war — which has killed more than 280,000 people and displaced millions — have stalled and a related ceasefire is in tatters.
President Bashar Al Assad hardened his position on the UN-backed talks in his first address to the newly elected parliament, aired on state television on Tuesday.
"We will not agree to any topic outside the statement of principles we presented to the UN," he told lawmakers.
The document stresses that Syria will be ruled by a "unity government" — not a "transitional governing body" without Assad as called for by the opposition.
Assad was addressing MPs for the first time since an April general election in government-controlled areas that was dismissed internationally as a sham.
Meanwhile, the death toll from air strikes on a market in eastern Syria has risen to 37 civilians, including 11 children, the observatory said on Tuesday.
The strikes hit the Daesh-held town of Al-Asharah in Deir Ezzor province on Monday.
Related Articles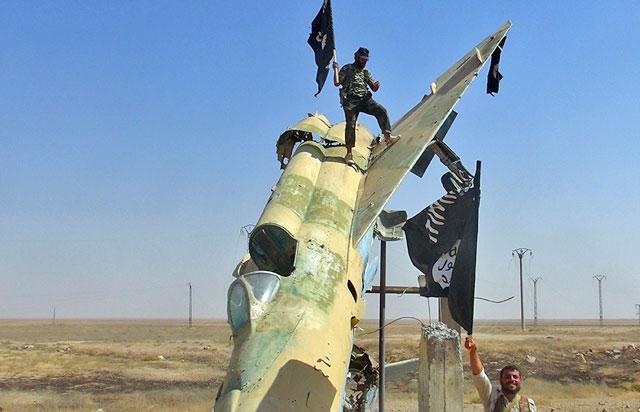 Jun 07,2016
BEIRUT/BAGHDAD — US-backed Syrian fighters have surrounded the Daesh-held city of Manbij from three sides as they press a major new offensiv
Apr 24,2017
BEIRUT — A US-backed alliance of Arab-Kurdish forces entered the key extremist-held town of Tabaqa on Monday as they pursued their campaign
Jun 21,2016
BEIRUT — The Daesh terror group launched a surprise assault Monday near its besieged stronghold in northern Syria, killing residents of two
Newsletter
Get top stories and blog posts emailed to you each day.