You are here
HRW slams 'severe' Libya crackdown on rights groups
By AFP - Apr 18,2023 - Last updated at Apr 18,2023
TRIPOLI, Libya — Libyan authorities have imposed "severe restrictions" on local and international civil society groups, obstructing their work in the war-scarred country, Human Rights Watch (HRW) said on Tuesday.
"Libya's Government of National Unity [GNU] and other authorities are cracking down on non-governmental domestic and foreign organisations," the New York-based rights group said in a statement. The GNU, a nominally interim government based in the capital Tripoli, "should withdraw onerous registration and administration requirements and ensure that civic groups are free to operate", HRW added.
Libya, torn by conflict since a 2011 revolt that overthrew dictator Muammar Qadhafi, is divided between two rival authorities, in the western capital Tripoli and in the east, backed by military strongman Khalifa Haftar.
According to HRW, the Tripoli-based government had announced in March that "domestic and foreign non-governmental organisations could continue operating only if they 'correct their legal status' in line with a draconian" law adopted during the Qadhafi regime.
The March decision followed "months of increasing restrictions on civic group activities, including harassment and at times detention and prosecution of local staff members and obstacles for non-Libyans working in humanitarian, human rights, and other non-governmental organisations to obtain entry visas", HRW said.
The rights watchdog said authorities must take several steps to rectify the situation, including the adoption of a "civil society organisation law that guarantees the right to freedom of association and expression consistent with international law and best practices".
It also called for a reform of the penal code, and "redefining criminal acts to exclude peaceful exercise of the right to express opinions, assemble and establish associations".
Libyan legislators and authorities must also "repeal the death penalty as a punishment for establishing or participating in unlawful organisations", HRW said.
"Libyan authorities are crushing civic space using the tired pretext of enforcing regulations," said HRW's Hanan Salah.
"The authorities should instead be protecting that space by upholding the right to freedom of association."
Related Articles
Oct 22,2016
TRIPOLI — Libyan naval forces denied charges from a rescue organisation that one of their crew had attacked a migrant boat packed with aroun
Dec 24,2016
TRIPOLI — Human Rights Watch (HRW) on Saturday urged the Libyan government to protect civilians who were detained after fleeing former Daesh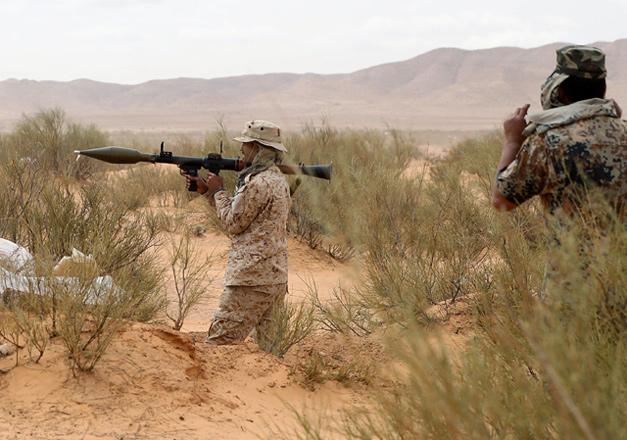 Mar 23,2021
BENGHAZI, Libya — Libya's eastern administration on Tuesday officially handed over power to a new executive that is meant to unify the war-t