You are here
'Arab countries in row with Qatar not interested in solution'
By Reuters - Nov 14,2017 - Last updated at Nov 14,2017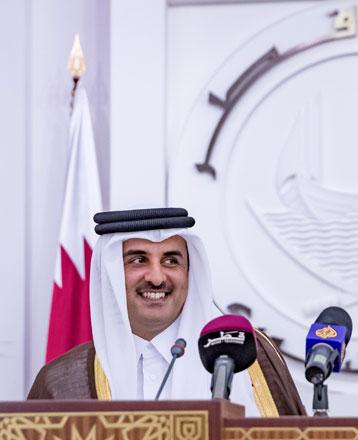 Emir of Qatar Sheikh Tamim Bin Hamad Al Thani gestures during the opening ceremony of the 46th Consultative Assembly of Qatar in Doha, Qatar, on Tuesday (Anadolu Agency photo)
DOHA — Qatar's Emir Sheikh Tamim Bin Hamad Al Thani said on Tuesday that Arab states that had imposed sanctions on his country in June over allegations of supporting terrorism were not interested in a solution to the crisis.
Speaking to members of the Gulf Arab state's Shoura Council, Tamim said his government was preparing for elections to the consultative body. The necessary legislation would be ready in 2018.
Saudi Arabia, the United Arab Emirates, Egypt and Bahrain cut diplomatic and trade links with Qatar on June 5, accusing Doha of financing terrorism and cozying up to their arch-rival Iran. Qatar denies the charges.
"We express our readiness for a compromise within the framework of a dialogue based on mutual respect for sovereignty and common obligations, but on the other hand we recognise that the indicators that come from the blockade states show they do not want to reach a solution," Tamim said.
The four countries have "put pressure and published rumours and fabrications" against Qatar hosting the World Cup in 2022.
Tamim, who assumed office in 2013 after his father stepped down, also said his government was currently working on the instruments needed for elections, which he said would be ready in 2018. Plans for elections to the 45-member body originally envisaged for 2013 were never carried out.
In his speech, Tamim also said his government was focusing on completing strategic projects to help the country cope with the sanctions imposed by its neighbours, including ports, water and food security, and to encourage investments.
Related Articles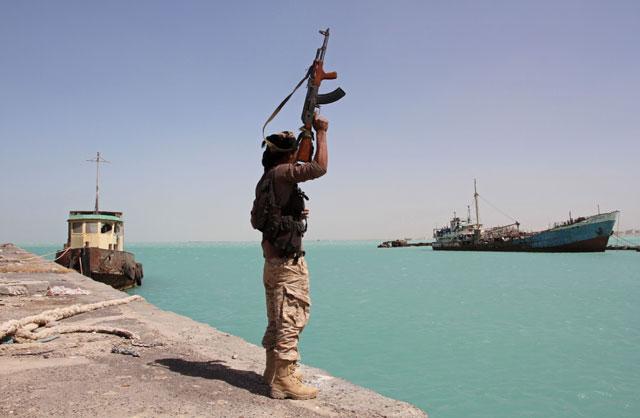 Jul 28,2018
WASHINGTON — The Trump administration is quietly pushing ahead with a bid to create a new security and political alliance with six Gulf Arab
Oct 31,2018
CAIRO — Armed forces and observers from eight Arab countries are converging on Egypt for exercises starting on Saturday, the Egyptian milita
Mar 31,2014
Despite improvements in regulations and moves to diversify Arab economies away from natural resources, global investors remain wary of doing business in Gulf countries because of regional upheaval and other potentially destabilising factors, according to a report by The Economist Intelligence Unit (EIU) released Monday.