You are here
Wadi Rum among '50 greatest adventures' listed by British daily
By JT - Mar 14,2016 - Last updated at Mar 14,2016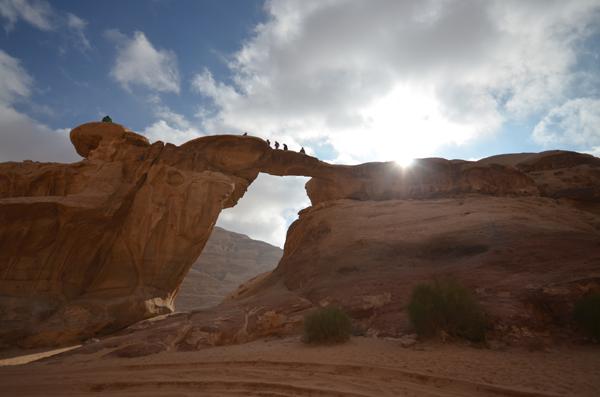 Wadi Rum, some 328 south of Amman, was described by T. E. Lawrence as 'Vast, echoing and God-like' (Photo by Muath Freij )
AMMAN — The Telegraph daily has ranked visiting Wadi Rum in fourth place on a list of "50 greatest adventures to try in your lifetime".
The valley, located 60km to the east of Aqaba, came after the first-placed Lost World and Angel Falls in Venezuela, the Classic Trail in New Zealand and the Red Centre in Australia.
The British publication quotes British officer T.E Lawrence in its description of Wadi Rum, some 328 south of Amman, who wrote in his book, "The Seven Pillars of Wisdom", about passing through the area several times during the Great Arab Revolt.
"Rum the Magnificent. Vast, echoing and God-like," Lawrence wrote.
The Telegraph described the wadi as "one of the world's most dramatic landscapes".
An adventure there is "a trek that takes on ancient trails through hidden canyons to the summits of several of the biggest formations in Jordan", the paper said.
Wadi Rum has become a main attraction for campers, rock climbers and trekkers due to its rock formations and landscape.
The destination has also become a go-to spot for filmmakers from Hollywood and elsewhere.
British director Ridley Scott filmed his Oscar-nominated film, "The Martian" in Wadi Rum.
Other Oscar nominees this year, "Theeb" from Jordan and the Danish "A War", were
also shot there.
The area was previously used as a filming location for movies such as "Transformers: Revenge of the Fallen", "Mission to Mars", "Red Planet", and "Lawrence of Arabia".
In 2011, UNESCO announced that Wadi Rum had been inscribed into the list of World Heritage Sites, for both its natural drama and cultural significance.
"Petroglyphs, inscriptions and archaeological remains in the site testify to 12,000 years of human occupation and interaction with the natural environment," the World Heritage List website says.
"The combination of 25,000 rock carvings, with 20,000 inscriptions, trace the evolution of human thought and the early development of the alphabet. The site illustrates the evolution of pastoral, agricultural and urban activity in the region," it adds.
Related Articles
Oct 14,2016
WADI RUM — Visitors of the Valley of the Moon, Wadi Rum, find a peaceful refuge to unwind from all of life's burdens and return to the simpl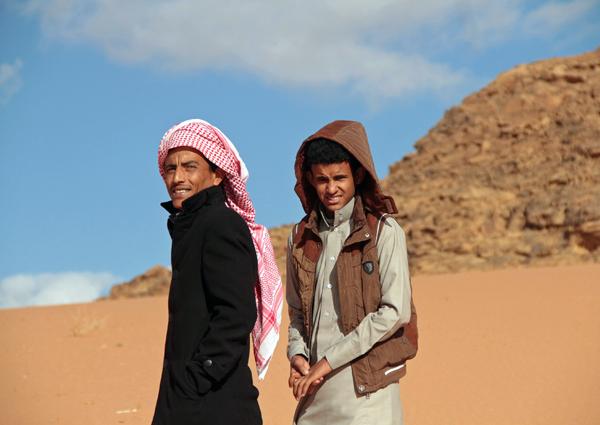 Jan 13,2016
SHAKRIYEH, Southern Badia — For the amateur cast of acclaimed Jordanian film "Theeb" from a bedouin clan and for two young Jordanians writin
Feb 27,2016
AMMAN — Film tourism is emerging globally as an industry in itself, and Jordan has great potential in this regard, with a history dating bac