You are here
UNICEF donates neonatal equipment to Jordan University Hospital
By JT - Feb 21,2018 - Last updated at Feb 21,2018
AMMAN — UNICEF has donated life-saving neonatal equipment to Jordan University Hospital (JUH) in a bid to help every child born there have a safe and healthy start in life, a UNICEF statement said, noting that the donation comes as part of a new global campaign dubbed "Every Child ALIVE" that demands better healthcare solutions for the world's newborn babies.
The donation to JUH, which was selected as one of the pilots for the national "baby-friendly hospital" accreditation scheme based on international guidelines, includes incubators, resuscitators, resuscitation kits and breastfeeding equipment, the statement read.
In a new report on newborn mortality released on Tuesday, UNICEF stated that, while huge progress has been made in helping the world's children survive past their fifth birthday, the number of deaths of newborn babies has remained stubbornly high.
In low-income countries across the globe, the average newborn mortality rate is 27 deaths per 1,000 births, while it drops to 3 deaths per 1,000 births in high-income countries. According to the report, Jordan has a neonatal maternity rate of 10.6 deaths per 1,000 births.
"We are working with the Ministry of Health to support the provision of affordable, quality health care solutions for every mother and every newborn, including the hardest-to-reach," said Robert Jenkins, representative of UNICEF Jordan, adding "the good news is that basic, cost-effective solutions exist to save children's lives."
Globally, more than 80 per cent of newborn deaths are due to prematurity, complications during birth or infections such as pneumonia and sepsis, the report showed, stressing that these deaths can be prevented with access to well-trained midwives, along with proven solutions like clean water, disinfectants, breastfeeding within the first hour, skin-to-skin contact and good nutrition.
However, a shortage of well-trained health workers and midwives means that thousands do not receive the life-saving support they need to survive.
UNICEF Jordan will require $8 million in 2018 to support health and nutrition initiatives targeting infants and children, especially in hard-to-reach areas, the statement concluded.
Related Articles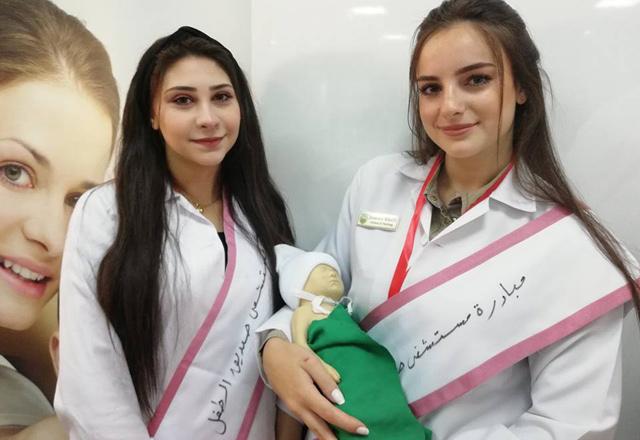 Aug 02,2018
AMMAN — The Jordan University Hospital (JUH) on Wednesday launched the Baby Friendly Hospital Initiative (BFHI), which aims at improving neo
Mar 14,2018
AMMAN — The first phase of the project, "Establishing a Quality Recognition Programme for Baby-Friendly Hospitals", was launched at UNICEF o
Aug 02,2016
AMMAN — Babies should be breastfed within an hour of birth, and should consume breast milk exclusively for their first six months for optima
Newsletter
Get top stories and blog posts emailed to you each day.