You are here
Traffic police cracking down on violations by truck drivers
By Dana Al Emam - Oct 17,2016 - Last updated at Oct 17,2016
AMMAN — The Central Traffic Department on Sunday launched a campaign to crack down on traffic violations by lorries and trucks on highways, an official said on Monday.
The department will monitor drivers' commitment to the speed limits and to driving in the correct lane, said Amman Traffic Department Director Col. Bassem Kharabsheh.
Lorries, trucks and heavy vehicles must use the right-hand lane, and the speed limit for these vehicles is 10km per hour lower than for smaller vehicles, Kharabsheh told The Jordan Times.
"Driving trucks and lorries in the left lane does not only hinder traffic flow, it also makes dealing with emergency cases more difficult," he added, explaining that it is easier to handle incidents like spills when the vehicle is in the right lane.
The penalty for drivers of large vehicles who do not drive in the right lane is JD50.
The campaign covers all major highways connecting cities, particularly the Airport Road, as drivers of lorries and large vehicles often take these arterial roads, said Kharabsheh.
The campaign also monitors environmental violations, including smoke emissions, and other violations of traffic regulations.
The official noted that some drivers on service roads parallel to the Airport Road believe they are two-way streets, when in fact they are one-way.
Related Articles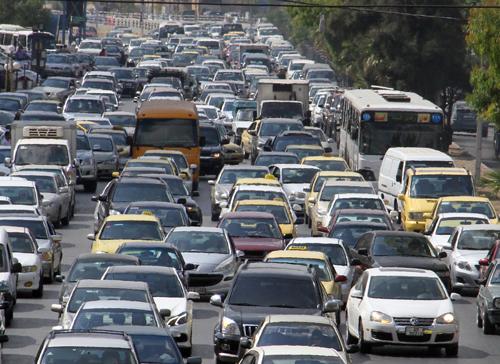 Mar 09,2016
AMMAN — The Central Traffic Department (CTD) said on Wednesday that tickets will be issued to motorists who change their lanes without alert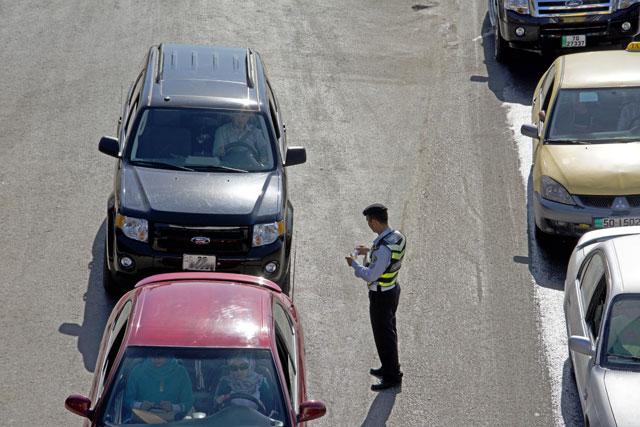 Oct 19,2016
AMMAN — The Central Traffic Department (CTD) will soon begin its annual pre-winter inspection campaign to ensure vehicles comply with regula
Apr 24,2016
AMMAN — Motorists have voiced their outrage over the increasing number of traffic tickets they have been receiving recently as part of a str
Newsletter
Get top stories and blog posts emailed to you each day.