You are here
Singapore shares experience in public sector reform
By Dana Al Emam - Aug 30,2014 - Last updated at Aug 30,2014
AMMAN — Directors and secretaries general of ministries and public institutions were briefed on Singapore's experience in public administration reform as part of the Ministry of Public Sector Development's fifth Government Leadership Forum on Saturday.
In a session on public service transformation, Roger Tan, assistant CEO at Singapore's Civil Service College, reviewed his country's journey towards becoming a leading public service provider.
Tan said Singapore was able to achieve economic success despite the lack of natural resources and a very limited area that barely exceeds 700 square kilometres.
"In 1965 the gross domestic product [GDP] per capita in Singapore was limited to $2,700, with an unemployment rate that reached 14 per cent, while in 2013 the GDP per capita exceeded $55,000, with an unemployment rate as low as 2 per cent," he said, adding that the inflation rate currently stands at 4 per cent.
"The volume of external trade in 2012 reached $597 billion," Tan noted. During the 1960s and 1970s Singapore intensified efforts in building institutions and affordable subsidised housing for the public, in addition to developing an advanced IT network.
"In the 1980s Singapore's public service offices went completely computerised to increase the efficiency of the government's work and to reduce the consumption of paper," Tan, who is also the director of Singapore's Institute of Public Administration and Management, told the audience.
He added that over 90 per cent of Singapore's around 5.4 million population apply online for over 200 services offered by 30 public departments using one application to facilitate licensing procedures and to save time.
The public administration expert highlighted the effect of decentralising the control of Singapore's ministries and privatising services in boosting the public sector's flexibility and increasing economic opportunities for private corporations.
In the 1990s, Singapore sought to develop the public sector's human resources by recruiting talents and creating job rotations to allow leaders and officials to make connections, in addition to motivating excellence in performance and providing staff with continuous training of 100 hours every year, Tan said.
"We created a pro-enterprise panel... [to] look into suggestions and feedback of citizens and businessmen on the performance of public agencies in order to improve services and boost the public's trust in public agencies," he said.
"We spot future opportunities and calculate our moves to be ahead of time."
Singapore, which recently celebrated the 49th anniversary of its independence, comprises a majority of people of Chinese ethnicity, in addition to Malays, Indians and Eurasians, according to Tan, who added that Singaporeans speak Chinese, Malay, Tamil and English, which is the official language.
Related Articles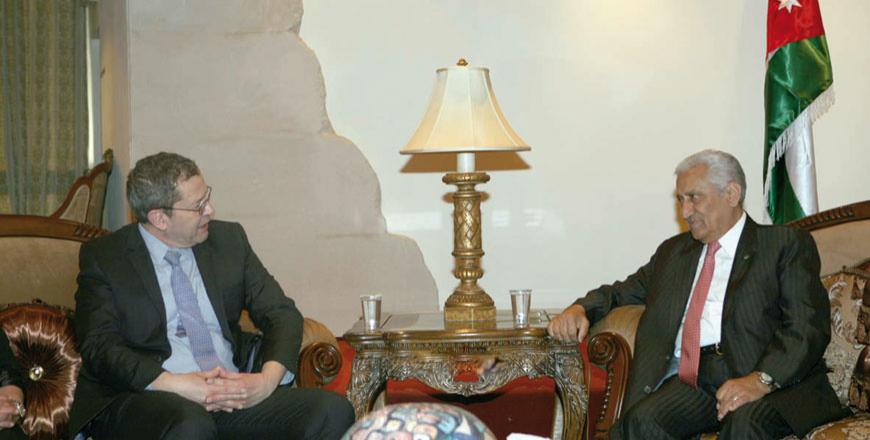 Feb 20,2016
AMMAN — "The quality of public institutions will be the key competitive edge of the 21st century.
Aug 30,2014
Jordan seeks to boost cooperation with Singapore and to benefit from its expertise in public administration, Prime Minister Abdullah Ensour said on Saturday.
Aug 23,2014
Public Sector Development Minister Khleef Al Khawaldeh on Saturday said the public sector leaders' forum, which the ministry organises every two months, will host the assistant executive director of Singapore's Civil Service College to talk about the Singaporean style of public administration.
Newsletter
Get top stories and blog posts emailed to you each day.