You are here
Planning Ministry to extend JRP for 2023
By JT - Feb 28,2023 - Last updated at Feb 28,2023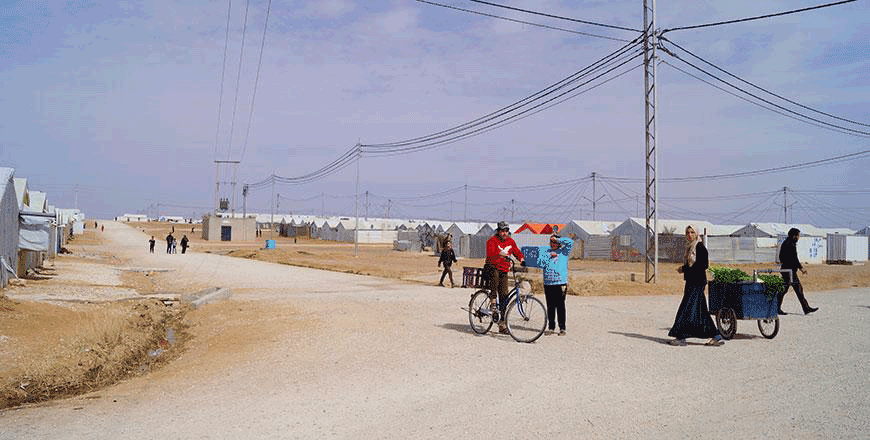 Syrian refugees are seen at Azraq Camp, around 100km from Amman, in the eastern desert in this file photo (File photo)
AMMAN — The Ministry of Planning and International Cooperation on Tuesday said it will extend the Jordan Response Plan for the Syrian Crisis (JRP) for 2023, while maintaining priority items from the previous plan.
The Planning Ministry committed to coordinating with other ministries, government institutions, donors and international organisations on a new methodological approach when preparing the JRP for 2024-2026, the Jordan News Agency, Petra, reported.
Answering a question by Petra about financial requirements for the 2024-2026 period, the ministry said the plan's financial requirements for the 2024-2026 period will be announced after the plan is fully set, noting that the 2022 JRP was funded with $760 million, or 33.4 per cent of its total financing requirements of $2.28 billion.
According to the ministry's data, the plan's deficit in financing stood at $1.5 billion, or 66.6 per cent of its annual budgetary requirements.
The 2022 JRP allocated $87.8 million for service projects in host communities, $21.8 million for the Treasury, $100.6 million for infrastructure and institutional capacity building, $545.3 million for support for Syrian refugees and $4.7 million for managing repercussions of the COVID-19 pandemic.
Germany was the largest financer of the JRP, contributing $251 million, followed by the US with $188 million, multilateral funds with $86 million and the EU with $29 million.
The government will continue to bring attention to the Syrian crisis and its consequences for the Jordanian economy and quality of public services at the international level, the ministry said.
The ministry will also urge donor countries and the broader international community to abide by all humanitarian obligations and financial commitments to Syrian refugees and host communities, especially given that the decline in the plan's funding is due in part to the effects of the COVID-19 pandemic and the Russian-Ukrainian crisis.
Related Articles
Oct 13,2023
AMMAN — Total funding provided by donor agencies to the Jordan Response Plan for the Syria Crisis (JRP) during the January-August period amo
Jul 12,2023
AMMAN — Prime Minister Bisher Khasawneh on Wednesday issued an initial circular for the preparation of the General Budget Law, encompassing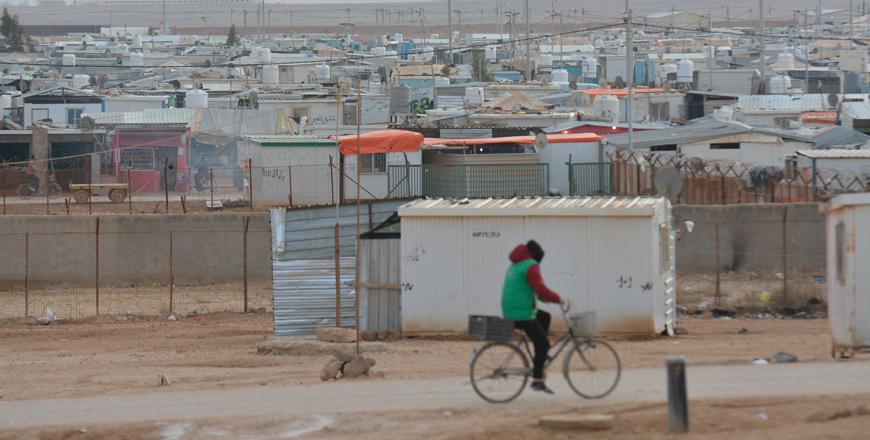 Jan 28,2023
AMMAN — The Jordan Response Plan for the Syria Crisis (JRP) deficit amounted to about $1.59 billion in 2022.The JRP's deficit stood at 70 pe