You are here
KAFD working with universities to boost students' employability
By JT - Apr 02,2016 - Last updated at Apr 02,2016
AMMAN — The King Abdullah II Fund for Development (KAFD) said on Saturday it has signed memoranda of understanding with 10 public and private Jordanian universities to develop its Career Guidance and College Graduate Follow Up programme there.
The agreements are part of the second phase of KAFD's career guidance project, under which it seeks to develop its 25 bureaus at public and private universities.
KAFD Director Saeb Al Hasan signed the memos with the University of Jordan, Al Balqa Applied University, Mutah University, Philadelphia University, Jerash University, Zarqa Private University, Petra University, Al Zaytoonah University of Jordan and Al Ahliyya Amman University, KAFD said in a statement sent to the Jordan Times.
The bureaus were established in 2003.
Similar memoranda of understanding will be signed with more universities before the end of the year.
KAFD said its Career Guidance and College Graduate Follow Up project plays a vital role in bridging the gap between university life and employment by providing students with designated programmes and activities to enable them to compete at the local and regional levels.
The project seeks to help students make the right decisions regarding their career paths by providing them with the training programmes that will enable them to join the labour market.
With the signing of the 10 memos, the project now covers 18 public and private universities.
Imad Fakhoury, chairman of KAFD's board of trustees, said the memo signing is part of the fund's ongoing efforts to translate Royal directives to empower youths to be effective and productive citizens by providing them with learning and training opportunities to equip them with the skills to increase their employability, according to the statement.
Highlighting the significance of collaboration between universities, the private and public sectors and civil society institutions, Fakhoury said optional courses on entrepreneurship were introduced at the Hashemite University and the Jordan University of Science and Technology.
In addition, KAFD launched a campaign to raise awareness on ForUs.jo platform, which is expected to be officially launched this May.
More than 11,000 university students have already benefited from the platform, said Fakhoury.
Related Articles
Dec 10,2014
University students will have the chance to take part in an innovative training programme that will boost their skills and prepare them to penetrate the labour market as part of a memorandum signed Wednesday.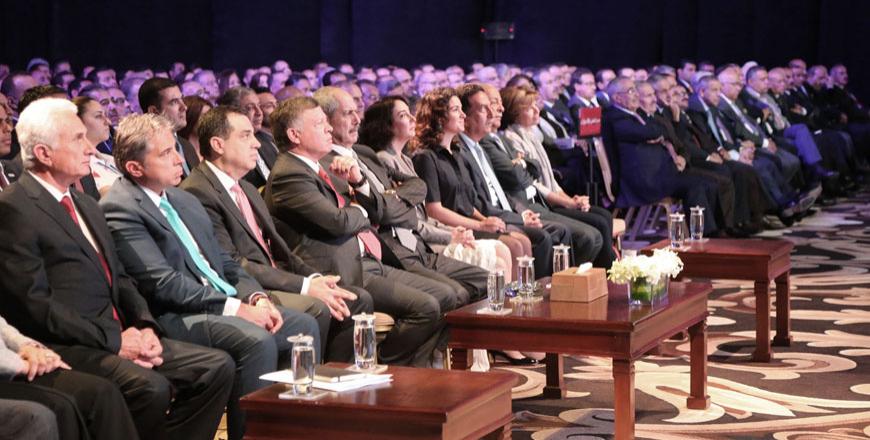 May 05,2016
DEAD SEA — His Majesty King Abdullah on Wednesday attended the King Abdullah II Fund for Development (KAFD) annual ceremony, which witnessed
Mar 28,2016
AMMAN — In an effort to help young Jordanians improve their employability and connect with better career opportunities, the King Abdullah II
Newsletter
Get top stories and blog posts emailed to you each day.