You are here
Jordanians welcome execution of convicted terrorists
By Rana Husseini , Natalie Alsaad - Feb 05,2015 - Last updated at Feb 05,2015
AMMAN — Jordanians and supporters expressed relief at the execution of two convicted Iraqi inmates at Swaqa Correctional and Rehabilitation Centre (SCRC) early Wednesday, a day after the release of a video of the killing of Jordanian pilot Muath Kasasbeh at the hands of the so-called Islamic State (IS) terror group.
Social media users and people interviewed randomly in Amman hailed the swift response to the murder by hanging to death Sajida Rishawi and Ziad Al Karboli.
Priscilla Philippi wrote on her Facebook page: "The bodies of the executed terrorists were taken to Al Bashir Hospital... they are extended courtesies that they don't deserve... they were not burnt as their terrorist compatriots had done to our beloved brave pilot Muath."
Environmentalist and former columnist Batir Wardam wrote on Facebook that "Rishawi was the sister of one of the so-called Islamic State's (IS leaders), therefore sending her to hell is the best answer to IS for what they did."
"Sajida Rishawi should be set as an example to prove that Jordan will not tolerate terrorism in any form whatsoever," Tamara Mahmoud, from Amman, said, adding that she hopes Muath Kasasbeh's family will find some comfort in knowing so.
Rushdi Nazzal, a business administration student, said that Rishawi's execution is the proper response to the crime committed by IS.
"It is the strong response we were promised," said Rana Etaiwi, an engineering student, further stating that she "expects no less" from the government.
EU chides Amman over execution
The European Union combined a statement of solidarity with Jordan over the killing of the pilot with criticism of its immediate execution of the two Iraqi jihadists.
"While all efforts must be made to counter terrorism and hold the perpetrators accountable, our reaction to the threat posed by [Islamic State] needs to be consistent with our common values on justice and the rights of prisoners," EU foreign policy chief Federica Mogherini said in a statement on Wednesday.
Amnesty International issued a statement echoing the same condemnation of IS' act and criticism of the swift response.
However, White House spokesman Josh Earnest noted that the prisoners executed by Jordan had been on death row and had gone through the justice system.
'Buried in Jordan'
It was decided that Rishawi and Karboli would be buried in Jordan in accordance with the Islamic Sharia rules, said, Interior Ministry Spokesperson Ziad Zu'bi.
"They will not be sent to Iraq and will be buried in Jordan as stipulated in the Islamic Sharia and human rights conventions," Zu'bi told The Jordan Times.
The two inmates asked the execution committee to "convey their regards to their families in Iraq and to give them the money they had in possession", according to local media outlets.
The ministry official declined to comment when asked if more convicted inmates in terror-related cases will be executed in the coming days and stopped short of giving the total number of convicted terrorists on death row.
"There are 109 inmates awaiting executions in Jordan and some of them are convicted on terror related cases," Zu'bi said.
Rishawi was convicted by the State Security Court in September 2006 of plotting terror attacks against three hotels in Amman in November 2005, which left 60 people dead and around 90 injured.
The first woman to receive the death sentence in a terror-related trial in Jordan, the 44-year-old was convicted of possessing explosives with illicit intent and plotting subversive acts that led to the deaths of individuals.
Four days after the attacks, Rishawi appeared on Jordan Television and explained how she and her Iraqi husband, Ali Hussein, came to Jordan with two other Iraqi men to launch terror attacks against major hotels.
Rishawi said she and her husband both wore explosive belts and headed to the then-Radisson SAS Hotel, where Hussein blew himself up, but when she attempted to detonate her belt it malfunctioned.
The two other suicide bombers detonated their belts at the Hyatt and Days Inn hotels.
Karboli's death sentence was upheld by the Cassation Court in June 2008 after he was convicted of killing a Jordanian truck driver in September 2005, possessing explosives and belonging to an illegal organisation, an Al Qaeda-affiliated group in Iraq called Tawhid and Jihad.
Karboli, 42, confessed on Jordan Television in May 2006 to shooting and killing Khaled Dasouqi, a driver who worked on the Baghdad-Amman highway, and kidnapping two Moroccan diplomats in Iraq.
Karboli, described as a local Al Qaeda leader "in charge of war bounties" in the Iraqi town of Rutba near the Jordanian border, also confessed to kidnapping a senior Iraqi official and looting trucks heading to Iraq from the Kingdom.
Related Articles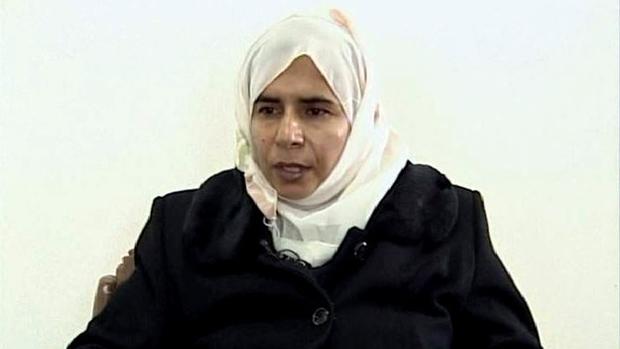 Feb 04,2015
Jordan on Wednesday executed two terror convicts, Sajida Rishawi and Ziad Karbouli, hours after the so-called Islamic State (IS) released a video showing Jordanian pilot Muath Kasasbeh being burnt alive.
Dec 31,2015
On February 3, terrorist group Daesh released a video purportedly showing Jordanian air force pilot Muath Kasasbeh being burned to deathOn F
Mar 04,2017
AMMAN — Fifteen men, including 10 convicted of terrorism, were executed by authorities on Saturday, official sources said."We have carried o
Newsletter
Get top stories and blog posts emailed to you each day.