You are here
Issawi inaugurates Royal initiative projects in Maan
By JT - Aug 17,2022 - Last updated at Aug 18,2022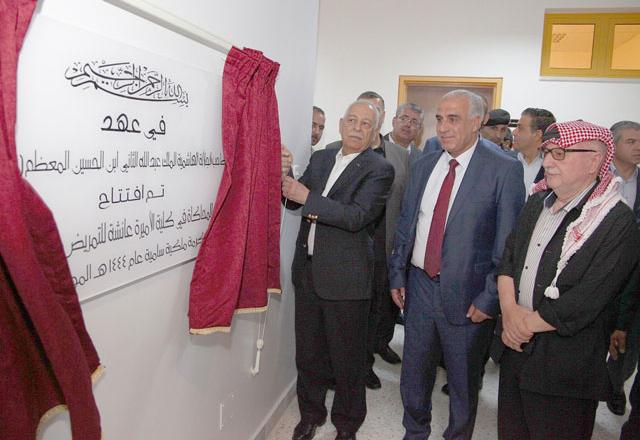 Royal Court Chief Yousef Issawi inaugurates a of Royal initiative project in Maan on Wednesday (Petra photo)
AMMAN — Following Royal directives, Royal Court Chief Yousef Issawi on Wednesday inaugurated a number of Royal initiatives in Maan.
His Majesty King Abdullah directed the implementation of these projects during his meetings with dignitaries and representatives of camps, as well as his field visits to the southern region, the Jordan News Agency, Petra, reported.
At Al Hussein Bin Talal University, Issawi, who is also head of the follow-up committee for the implementation of Royal initiatives, inaugurated a simulation lab at the Princess Aisha Bint Al Hussein Faculty for Nursing and Health Sciences.
In Shoubak district, Issawi attended the opening of a dormitory intended to house female students studying at Al Balqa Applied University's Shoubak College.
The dormitory is composed of three housing units, with each unit including 29 rooms housing two students per room, in addition to reading corners, a kitchen, bathrooms, and fully equipped sports facilities.
During his tour, Issawi also attended the opening a dairy production project, a development project aimed at transforming Shoubak College into a productive institution which serves the local community, in addition to the opening of a housing unit for the project's workers.
The dairy project comes as a part of Royal initiatives intended to support educational institutions' efforts in training students, and in this case, training students in the agriculture department.
In press remarks, Issawi highlighted His Majesty's directives to empower the educational institutions, notably equipping them with the latest technology and improving the facilities.
Related Articles
Oct 03,2021
AMMAN (JT) — In implementation of the directives of His Majesty King Abdullah, Royal Court Chief Yousef Issawi on Saturday inaugurated a num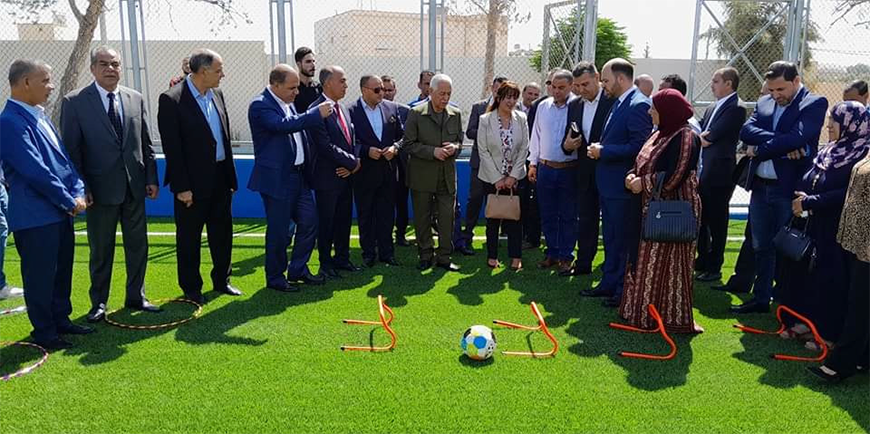 Jul 06,2023
AMMAN — Royal Court Chief Yousef Issawi on Wednesday inaugurated several Royal initiative projects in the Ramtha and Bani Kinanah districts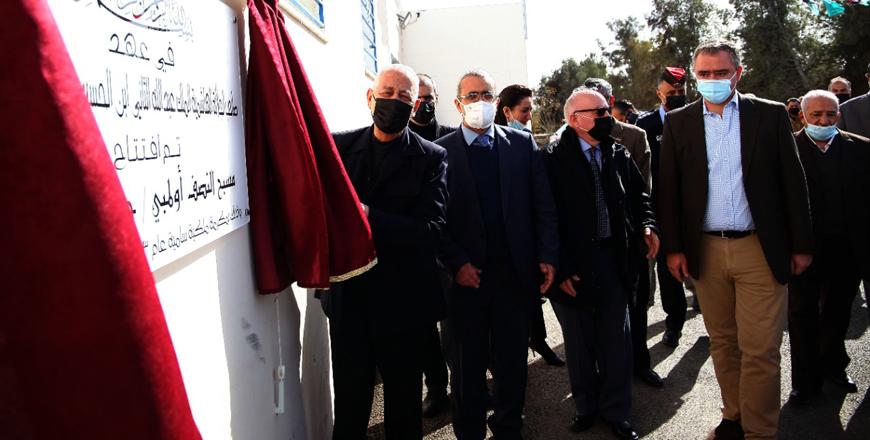 Dec 11,2021
AMMAN — Royal Court Chief Yousef Issawi, head of the follow-up committee for the implementation of Royal initiatives, on Saturday inaugurate