You are here
Government presents policy statement to Lower House
Razzaz seeks MPs' confidence through 'lean administration, equitable taxation regime'
By JT - Jul 10,2018 - Last updated at Jul 10,2018
Prime Minister Omar Razzaz addresses the Lower House with his government's policy statement on Monday (Petra photo)
AMMAN — Prime Minister Omar Razzaz on Monday pledged to launch a comprehensive development programme seeking primarily to empower Jordanians, realise their ambitions and fulfill their needs, all through a "swift and efficient executive body" and a just taxation system.
Presenting the government's policy statement, seeking the Lower House's confidence, Razzaz also vowed to establish a new "social contract" that shapes and defines the relationship between citizens and their government based on the Constitution and Jordanians' role in achieving sustainable development.
Acknowledging citizens' distrust in governments, Razzaz said, Jordanians "have had enough" of seeing their incomes shrinking with no improvement in the quality of services they receive, the Jordan News Agency, Petra, reported.
To regain citizens' trust, the premier pledged to build a "genuine" partnership with the public through putting in place a well-defined action plan to address economic challenges with timetables and performance-measurement tools, maintaining that this endeavour would ensure "complete transparency and openness".
Underlining that the current "exceptional stage requires exceptional solutions", Razzaz offered no "magical solutions" but a gradual approach, coupled with a fixed timeframe of implementation seeking to stimulate economic growth and sustainable development, according to Petra.
Citing the Letter of Designation, Razzaz also noted that the general titles of his government's action plan are: supremacy of law, combating corruption, poverty and unemployment, equality of opportunities, political, administrative and financial reform, attracting investments and production cost control.
He also vowed to embark on a "serious and constructive" nationwide dialogue with all segments of society to draft an executive plan to implement the "Jordanian democratic model" defined in the King's discussion papers, which His Majesty has released since 2012 addressing the main issues of national concern.
The premier also voiced his government's commitment to supporting political parties, municipal and governorate councils and civil society organisations to enhance citizens' participation in the decision-making process, Petra said.
"Because there is no political reform without an active role of the press as a fourth estate," Razzaz pledged to improve the performance of official media outlets to move from the concept of the "government's media" to "state's media" and to protect "responsible" press freedoms and guarantee private media outlets' rights to access information.
Pledging constant cooperation and coordination with the Lower House, Razzaz said that his government will hold periodic meetings with parliamentary committees and blocs to discuss key issues and enable the chamber to carry out its legislative and oversight role over the executive authority's performance.
The House is scheduled to begin its deliberations over the government's policy statement next Sunday, with the vote of confidence expected on Thursday.
The chamber decided to give each parliamentary bloc 30 minutes and each individual MP 15 minutes to present their replies to the government's policy statement.
Related Articles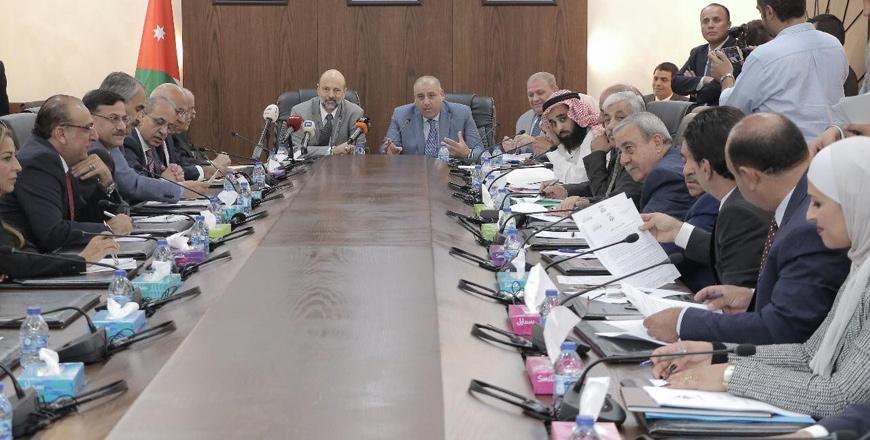 Jul 11,2018
AMMAN — Prime Minister Omar Razzaz on Tuesday held closed-door meetings with members of the Lower House's Future and Modernisation and Devel
Jun 27,2018
AMMAN — Prime Minister Omar Razzaz on Tuesday said that the government has commenced drafting its policy statement that will be presented to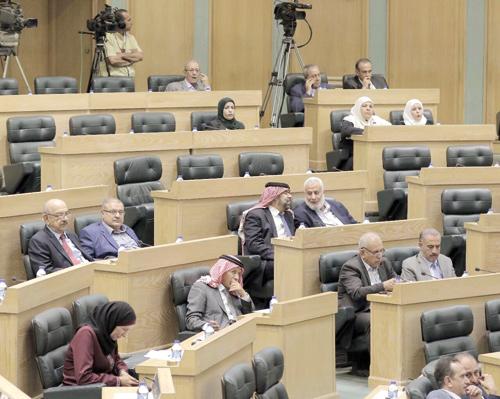 Jul 18,2018
AMMAN — The Lower House continued on Tuesday its deliberations over the government's policy statement with vote of confidence expected on Th
Newsletter
Get top stories and blog posts emailed to you each day.