You are here
Gov't amends law to punish ineligible fatwa issuers
By JT - Aug 20,2014 - Last updated at Aug 20,2014
AMMAN — The government on Wednesday endorsed the 2014 amendments to the Iftaa (issuance of religious edicts) Law, holding accountable all those who issue fatwas when not recognised as authority.
Under the new amendments, endorsed during a Cabinet session headed by Prime Minister Abdullah Ensour, all those who issue fatwas on public matters or question fatwas issued by the Council of Iftaa, Research and Islamic Studies will face imprisonment of up to three months in addition to a fine not exceeding JD1,500.
As reported by the Jordan News Agency, Petra, the government cited the harm to society and Sharia (Islamic law) caused by fatwas issued by non-qualified persons as the major validating reason behind the new amendments to the bill.
Countering the "fatwa chaos" has been a component of Jordan's drive to present the true Islam to the world.
Addressing the 17th annual Islamic Fiqh Academy Conference, which opened in Amman in 2006, His Majesty King Abdullah urged scholars from 43 countries to fight takfiri ideology (tendency of extremists to label Muslims as infidels for mere difference in opinion) and fatwas issued by ineligible individuals and groups.
"If there are those among us who declare the adherents of any madhahib [school of jurisprudence] an apostate, or who dare to issue fatwas without being qualified or who do not respect the sanctity of Muslim blood, honour and property, then there should be those who stand up to all these matters that fracture the nation and abuse our faith," the King said.
Related Articles
May 07,2014
The Cabinet on Wednesday approved draft amendments to the Iftaa Law and submitted it to the Legislation and Opinion Bureau.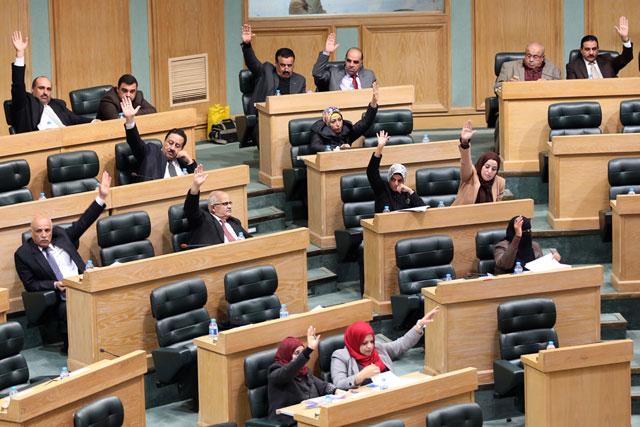 Dec 28,2014
The Lower House endorsed several pieces of legislation during one session on Sunday. 
Dec 31,2014
Grand Mufti of Jordan Abdul Karim Khasawneh on Tuesday stressed the importance of controlling fatwas (religious edicts), which should only be issued by a specialised council.
Newsletter
Get top stories and blog posts emailed to you each day.