You are here
Apparel sector counts on winter sales
By Maria Weldali - Sep 25,2023 - Last updated at Sep 25,2023
The import value of apparel, footwear and textile products during the first nine months of 2023 reached around JD225 million, according to a sector representative (File photo)
AMMAN — The import value of apparel, footwear and textile products during the first nine months of 2023 reached around JD225 million, according to a sector representative.
"Chinese products still make up the majority of the sector's imports, and this year imports from Egypt increased, according to Asad Qawasmi, who is the representative of the clothing, footwear and jewellery sector at the Jordan Chamber of Commerce.
He noted that apparel imports from Turkey decreased due to higher costs of production inputs.
Further, he told The Jordan Times that for the upcoming winter season, the estimated import value is around JD75 million to JD80 million, showing no increase when compared with previous years.
He also commented that sector operators are still struggling with the high customs and taxes, pointing out that there is a "serious need for further progress in the sector's regulations relating to postal parcels which are exempt from duties and taxes".
Sameh Mheisen, owner of a footwear shop in Amman, told The Jordan Times that he displayed his winter collection a week ago, but still the demand is low, expressing hope that people will start buying winter footwear by the start of October.
"Demand is low currently, however, this happens every year during September so we are used to it," Hala Abdulla, owner of a boutique in Amman, told The Jordan Times.
Related Articles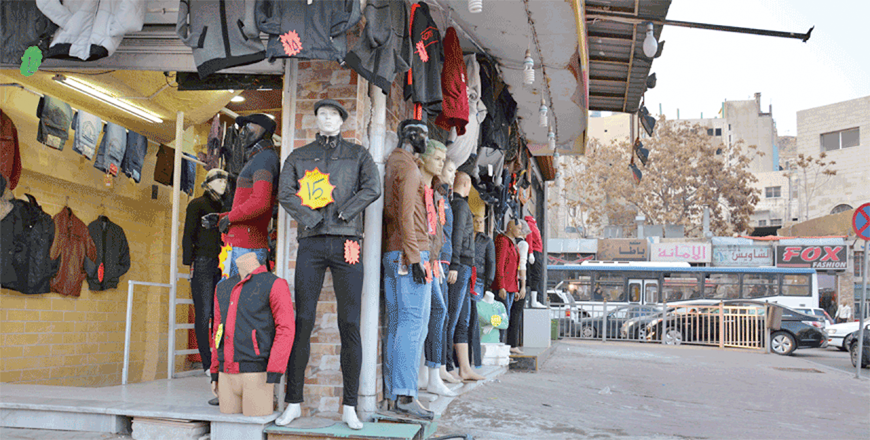 Oct 10,2023
AMMAN — An estimated 180 fashion brands are currently found in Jordan, said Sultan Allan, representative of the clothing, footwear, fa
Jan 23,2023
AMMAN — The Textile, Readymade Clothes and Footwear Syndicate on Monday said that the cancellation of the apparel sector's reference guides
Jul 05,2021
AMMAN — Clothing stores are offering eid discounts, ramping up their plans to revive the Kingdom's apparel sector, according to a stakeholde