You are here
American Centre of Oriental Research celebrates 50th anniversary
Presentation aims to inform academics, diplomats, heritage lovers about role of research centre
By Saeb Rawashdeh - Mar 02,2018 - Last updated at Mar 02,2018
HRH Prince Raad and ACOR Director Barbara Porter pose for a photo after the lecture at ACOR, on Wednesday (Photo courtesy of ACOR)
AMMAN — A presentation delivered on Wednesday by Director of the American Centre of Oriental Research (ACOR) Barbara Porter aimed to inform Jordanian and international academics, diplomats and heritage lovers about the role of the research centre, headquartered in Amman since 1968.
Held under the title "Celebrating 50 Years in Jordan: ACOR's Past, Present and Future", the lecture highlighted the decade-old support the centre has received from HRH Prince Hassan and HRH Prince Raad.
ACOR was first located near the First Circle in Jabal Amman, before moving to the Third Circle between 1969 and 1977, according to Porter, who added that it relocated between Fifth and Sixth Circle during the next ten years, and finally moved to its current location opposite the University of Jordan's campus.
"Many people have been involved in ACOR's past. Therefore, acknowledging the role of these key figures is a focus of this talk," Porter, who became the fifth long-term director of the centre in April 2006, said.
Before long-term directors, she continued, the institution was run by annual professors "who played important roles in establishing ACOR in Jordan and solidifying the ties with Jordan's Department of Antiquities".
HRH Prince Raad, who was present at the event, personally inaugurated the beginning of the construction works at the site in Tlaa Al Ali in January 1985, when David McCreery directed ACOR, Porter remembered.
Currently, the permanent home of the institute includes a hostel where visiting scholars can stay, Porter continued, stressing that the "library is a jewel on ACOR's crown" whose purpose is to "disseminate the knowledge about Jordan and the region".
Each director brought new ideas, projects and initiatives to the centre, such as the newsletter launched by Bert de Vries (1988-1991) in 1989, which is now published twice a year to inform the public about ACOR's lectures, visiting scholars and various projects in Jordan.
Under Pierre Bikai (1991–2006), the first major publication, "The Mosaics of Jordan", was published by the late scholar Father Michelle Piccirillo in 1993, edited by Patricia Bikai and Thomas Dailey, Porter underlined.
In the same year, Bikai contributed to the excavation of a Byzantine church at Darat Al Funun, she said.
One of the significant roles of the centre is to provide scholarships for Jordanian students through the ACOR's Jordanian Graduate Student Scholarship, the Frederick-Wenger Jordanian Educational Memorial Fellows, the Kenneth W. Russell Memorial Fellowship, the James Sauer Memorial Fellowship and ACOR's Jordanian travel scholarship for ACOR Annual Meeting.
"The idea behind these scholarship programmes is to invest in the new generation of scholars on the long term so they can return to Jordan, where the centre operates," Porter concluded.
Related Articles
Jan 19,2017
AMMAN — Long before becoming head of the American Centre of Oriental Research (ACOR) in Jordan, Barbara Porter was passionate about the arch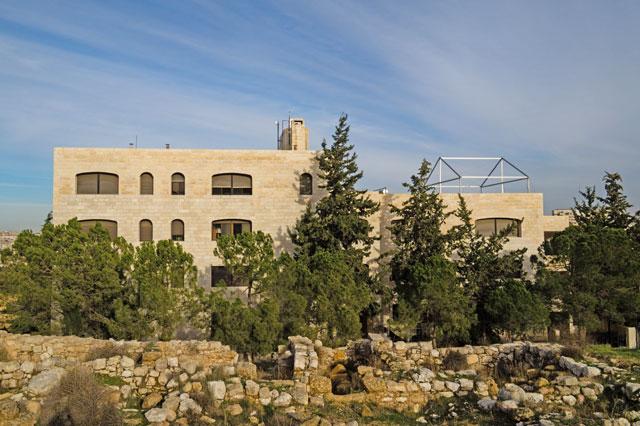 Feb 06,2018
AMMAN — Established in 1968 in Amman with the goal to "promote study, teaching, and increased knowledge of ancient and Middle Eastern
Mar 14,2021
AMMAN — The role of American Centre of Research (ACOR) in Amman in "salvaging the Jordanian cultural heritage" took centre stage during a re