You are here
1,252 candidates run for elections via 226 tickets
18 candidates bow out, as 21 applications rejected
By Khetam Malkawi - Sep 10,2016 - Last updated at Sep 10,2016
AMMAN — The final number of candidates running in the upcoming parliamentary elections stood at 1,252 candidates as Friday was the deadline for withdrawal from the race, the Independent Election Commission (IEC) said on Saturday.
Khaled Kalaldeh, IEC president, said 18 candidates had cancelled their candidacy for the elections and one, Lina Ouran from Maan, passed a way during the campaign.
When candidacy registration closed in mid-August, the IEC announced that 1,293 candidates had applied to stand for election on 230 lists.
With 10 days before Elections Day on September 20, the total number of lists taking part in the elections stood at 226 after the withdrawal of four lists, according to Kalaldeh.
Meanwhile, the candidacy applications of 21 individuals were rejected, 19 by the IEC and two by court rulings.
The IEC said the number of contending lists was larger than expected.
The Kingdom is divided into 23 electoral districts, with five for Amman, four for Irbid and two for Zarqa.
The other governorates are each represented as an electoral district, including the three badia constituencies.
The 2015 Elections Law reduced the Lower House seats from 150 to 130, designating 15 seats for the women's quota.
The Jordan News Agency, Petra, said that the 1,252 candidates comprised 920 Muslim males, 245 Muslim females, 58 Christian males, five Christian females, 22 Circassian and Chechen males and two Circassian and Chechen females.
Related Articles
Sep 20,2016
AMMAN — Women's rights activists are standing by their August predictions that a maximum of three women could clinch seats outside the women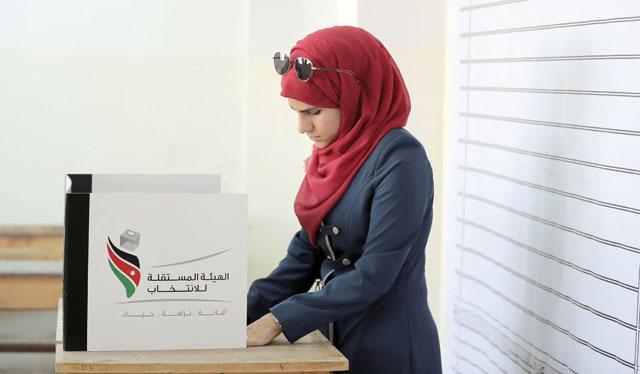 Sep 22,2016
AMMAN — Activists on Thursday expressed mixed reactions to the parliamentary election results, as five women won seats outside the 15-seat q
Sep 20,2016
AMMAN — Voters and activists in Amman on Tuesday stressed the importance of electing qualified women to the Lower House, noting that female