You are here
Saudi prince to discuss reform drive in visits to China, Japan
Prince to chair Saudi delegation to Hangzhou's summit
By Reuters - Aug 24,2016 - Last updated at Aug 24,2016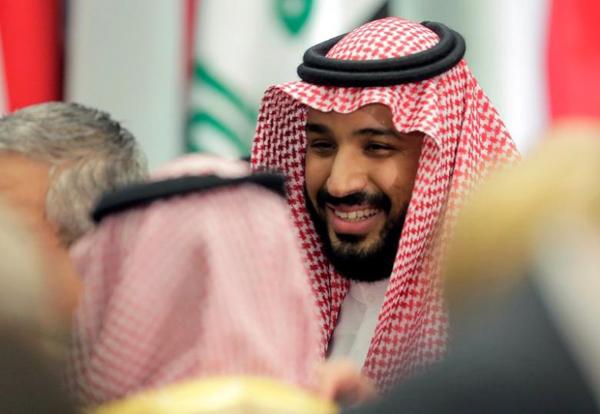 Saudi Deputy Crown Prince Mohammed Bin Salman arrives for the start of a ministerial meeting at the State Department in Washington, US, July 21 (Reuters photo)
DUBAI — Saudi Arabia's Deputy Crown Prince Mohammed Bin Salman will discuss the kingdom's drive to cut its reliance on oil exports in visits to China and Japan that begin next week, Saudi media and sources said on Wednesday.
In April, Prince Mohammed launched radical economic reforms designed to develop non-oil industries in Saudi Arabia and attract billions of dollars of foreign investment. Chinese and Japanese banks and companies are expected to play major roles.
The prince will visit China early next week for talks on economic ties as well as security issues, the Saudi Gazette reported. He will then visit Japan from August 31 to September 3, meeting Prime Minister Shinzo Abe, Japan's Chief Cabinet Secretary Yoshihide Suga told reporters.
From Japan, Prince Mohammed will return to China to chair Saudi Arabia's delegation to the September 4-5 summit of leaders of the world's 20 biggest economies in the eastern city of Hangzhou, the Saudi Gazette said.
A Saudi source familiar with the trip said Prince Mohammed would present to the G-20 his economic reform plan, which envisages state spending of around 270 billion riyals ($72 billion) in the next five years on projects to diversify the economy.
Prince Mohammed's father, King Salman, led the Saudi delegation to last year's G-20 summit in Turkey; heading this year's delegation would be a fresh political boost for the 31-year-old prince, who rose to prominence when his father took the throne in January 2015.
Saudi officials will discuss energy cooperation agreements with China and Japan, including a plan to cooperate with China in storing crude oil, the Saudi Cabinet said on Monday.
Saudi Arabia has traditionally accounted for most of Asia's crude imports, but OPEC's top producer has lost ground in a number of major markets including Russia and China, and faces a further threat from Iran, which is ramping up exports after the removal of Western sanctions.
National oil giant Saudi Aramco has been in talks with China's CNPC and Sinopec for investment opportunities in refining, marketing and petrochemicals, Saudi Energy Minister Khalid Al Falih said earlier this year.
Under Prince Mohammed's economic reforms, Riyadh plans to sell a stake of up to 5 per cent in Aramco that could be worth tens of billions of dollars, and Chinese and Japanese money could prove crucial in smoothing the sale.
In June, Saudi and Japanese officials discussed possible Japanese investments in an initial public offer of Aramco shares that might occur as soon as in 2017. Officials at top Chinese banks have said they would be interested in being involved in the offer.
Related Articles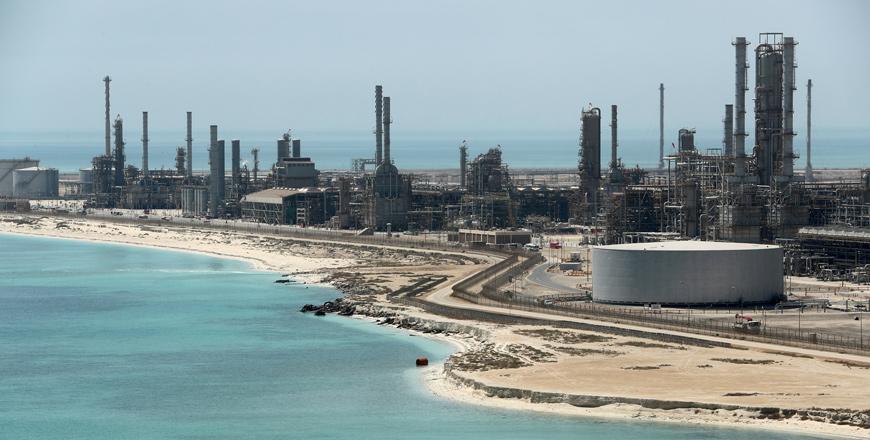 Jul 23,2018
DUBAI — A proposed reshuffle of state assets would allow Saudi Arabia to delay the listing of national oil giant Aramco until 2020 or beyond
May 10,2016
DHAHRAN, Saudi Arabia — Saudi Arabia's state-owned oil giant is finalising options for its partial privatisation and will present them to it
Mar 06,2018
RIYADH/LONDON — Saudi Arabia's crown prince wants to "persuade" his British and US allies that "shock" reforms have made his country a bette
Newsletter
Get top stories and blog posts emailed to you each day.