You are here
RJ shows progress in turnaround with JD1.5m net profit for June
Jul 30,2017 - Last updated at Jul 30,2017
Royal Jordanian's board of directors approved the reviewed financial results for the first six months of this year during its session held on Saturday. The results showed the company registered a net loss of JD26.3 million, driven by seasonality and a decline in the average fare.
The airline also achieved a net profit of JD1.5 million during the month of June, compared to a JD2.1 million net loss in the same month of 2016.
June's net profit was logged despite the 27 per cent increase in the fuel bill paid by the company for this month, from JD8.3 million in June 2016 to JD10.5 million in June this year. The seat load factor increased by 3.9 points to 64.1 per cent in June 2017, against 60.2 per cent for June 2016.
RJ transported 253,000 passengers onboard its planes during this month compared to 224,000 passengers in June last year, a 13 per cent increase. Commenting on the results, RJ's President/CEO Stefan Pichler expressed satisfaction with the net profit recorded in June, which the company sees as a start into the turnaround.
"We have a lot of homework to do to transform RJ into a sustainable profitable company for our shareholders, a consumer champion for all our guests and an employer of choice for all people in Jordan.
While we are working on our strategic turnaround plan, we now focus on early wins in the commercial area, like load factor and yield improvement" he said. "June worked out pretty well and I am confident that we will make up for the severe losses suffered in the first 5 months of operations in 2017," Pichler added.
Related Articles
Oct 24,2022
AMMAN — Jordan Phosphate Mines Company (JPMC) on Monday announced that it will provide JD1.5 million to a Royal initiative to establish agri
Jun 03,2015
SALT () — The Agriculture Ministry on Wednesday received agricultural equipment worth JD1.5 million, funded by the Gulf grant, during a cere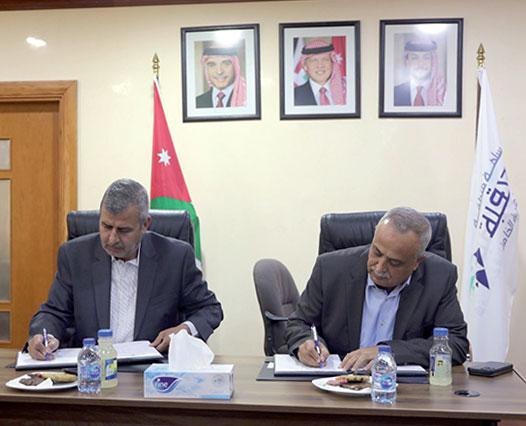 Jul 21,2022
AMMAN — The Ministry of Energy and Mineral Resources' Jordan Renewable Energy and Energy Efficiency Fund (JREEEF) and the Aqaba Specia