You are here
NEF, Jordan, launches master trainers programme
May 23,2017 - Last updated at May 23,2017
Near East Foundation (NEF), in partnership with Parachute 16, held an ideation workshop in Amman on Monday, in a bid to build the capacities and skills of 24 local trainers.
NEF Country Director Anis Tarabey said the programme provides business support to vulnerable Jordanians and refugees through Siraj business centres, established in Zarqa, Irbid and Amman with funding from the Bureau of Population, Refugees and Migration/US State Department and City and Guilds Group.
NEF Project Manager Shatha Badawi indicated that the programme will benefit 6000, Syrian, Iraqi and Jordanian beneficiaries, vulnerable and marginalised groups, particularly women.
The workshop is created to help the beneficiaries who are at the very start of their business or need inspiration for the kinds of businesses they want to start.
It was held in cooperation with local partner organisations, including the Jordanian National Forum for Women in East Amman, Sahab Society in South Amman, Al Farouq Society in Irbid and Youth Society for Self-Development in Zarqa.
Related Articles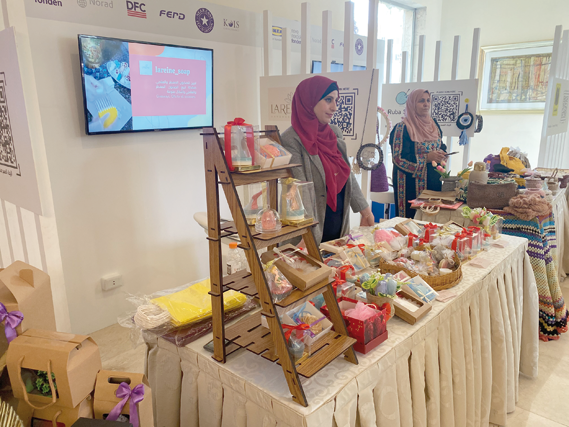 Nov 09,2022
AMMAN — The Near East Foundation (NEF), a non-profit international development organisation, on Tuesday celebrated the launch of the first t
Oct 05,2021
AMMAN — Orange Jordan on Monday trained its first cohort of the Orange Community Digital Centre at the Zarqa Youth Centre.The training aims
Feb 07,2019
AMMAN — The EU-funded "Youth Empowerment" project held a media information literacy (MIL) workshop in Amman for 43 teachers and principals t