You are here
US-backed Syria forces set up post-Daesh Raqqa council
By AFP - Apr 18,2017 - Last updated at Apr 18,2017
BEIRUT — The US-backed Kurdish-Arab force leading the fight for the Daesh terror group's Syrian bastion Raqqa announced Tuesday the creation of a "civilian council" to administer the city after its capture.
"The civilian council of Raqqa will be charged with administering Raqqa and the surrounding province after liberation," the Syrian Democratic Forces (SDF) said in a statement.
The council was announced during a meeting in Ain Issa, a former Daesh stronghold some 50 kilometres north of Raqqa, in northern Syria.
The SDF launched an offensive to capture Raqqa, Daesh's de facto Syrian capital, in November with support from the US-led coalition.
But a key question has been who will administer the city after its capture.
"The council is made up of people originally from Raqqa province. [The SDF] will entrust it with the running of the city once Daesh has been pushed out," said Jihan Sheikh Ahmed, a spokeswoman for the Raqqa campaign.
Several tribal chiefs and local dignitaries from Raqqa participated in the meeting establishing the council, which mirrors others set up in towns captured from Daesh by the Kurdish-Arab force.
A military council will also be formed "soon", according to SDF spokesman Talal Sello, and charged with security in the city after Daesh is expelled.
"The SDF will train people originally from Raqqa in cooperation with the international coalition to ensure the city's security after it is freed," Sello told AFP.
On Saturday, the SDF reached the outskirts of the key Daesh-held town of Tabaqa, which they surrounded earlier this month.
Tabaqa and the vast nearby Tabaqa Dam are considered key prizes in the broader offensive for Raqqa city, about 55 kilometres to the east.
The SDF has led the fight against Daesh in large swathes of north and northeast Syria, with support from the US-led coalition.
But its advances have angered neighbouring Turkey, which views the Kurdish component of the alliance as an affiliate of the banned Kurdistan Workers' Party.
The dominance of Kurdish forces in the fight has also stirred ethnic tensions with Arab residents of the areas taken from Daesh.
Some three quarters of Raqqa city's pre-war population was Sunni Arab.
Related Articles
Oct 19,2017
RAQQA, Syria — US-backed forces who captured Raqqa from the Daesh extremist group prepared Thursday to hand the Syrian city over to a civili
Mar 26,2017
BEIRUT — Fighters from the Syrian Democratic Forces (SDF), a US-backed Kurdish-Arab alliance on Sunday entered a military airport held by th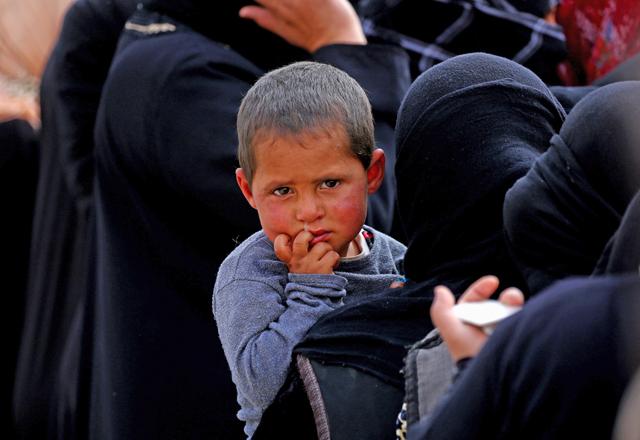 Apr 08,2017
BEIRUT — At least 15 civilians, including four children, were killed in a suspected US-led coalition air strike on Saturday near the Daesh t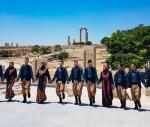 Newsletter
Get top stories and blog posts emailed to you each day.