You are here
UN envoy says war goals in Iraq obscuring humanitarian crisis
By Reuters - Apr 25,2016 - Last updated at Apr 25,2016
Iraqi firefighters extinguish a fire following a suicide bomb attack in the capital's eastern Shiite-dominated new Baghdad neighbourhood, Iraq, Monday (AP photo)
GENEVA — A UN human rights envoy said on Monday Iraq was being run by a failed government and warned foreign powers not to be "complicit" in its neglect of the plight of normal Iraqis.
The United Nations' deputy high commissioner for human rights said both Baghdad and its international supporters were too focused on defeating the Daesh terror group and had no strategy for mending the country after that.
"It is beholden on the international community, that rightly focuses on the military action, to have... comparable investment in non-military relief," Kate Gilmore said after a week-long trip to Iraq.
"The international community must not allow itself to be made complicit with the failed leadership of Iraq," she said, and urged Iraqi politicians to fight corruption, reform the judiciary and foster reconciliation.
"The first thing the politicians of Iraq have [to do is] to set aside their differences and form urgently a coherent, competent government of national unity," Gilmore said.
Prime Minister Haider Al Abadi announced an overhaul of the government in February, but disputes and protests have slowed progress.
"There is political paralysis in Iraq. There is no government in Iraq," Gilmore said.
The rise of Daesh, which is fighting government forces for control of northern and western Iraq, has exacerbated a sectarian conflict, mostly between Shiites and Sunnis, that emerged after the 2003 US-led invasion.
A car bomb in a predominantly Shiite Muslim district of eastern Baghdad on Monday killed at least 11 people and wounded 39, the third such blast in four days in the capital.
Meanwhile, the war with Daesh has created more than 3.4 million internally displaced people (IDPs), many living in camps without access to medical care, water and clothes, as foreign money disappears into the pockets of local officials, Gilmore said.
"Corruption [is] something that the international community can take braver, bolder and stronger steps to address ... the negotiations that are taking place with the government can't just be about a military strategy," Gilmore said.
"In terms of people caught in IDP camps, the international community is failing. The humanitarian budget ... in Iraq is grossly underfunded and people with nothing are paying the cost of that."
The United Nations estimates the cost of dealing with Iraq's humanitarian crisis at $4.5 billion. It appealed in January for $861 million to help the government cover its $1.56 billion plan to assist 10 million people in need in 2016.
Related Articles
Jan 31,2016
Baghdad — The United Nations launched an appeal on Sunday for $861 million in international humanitarian assistance to help millions of peop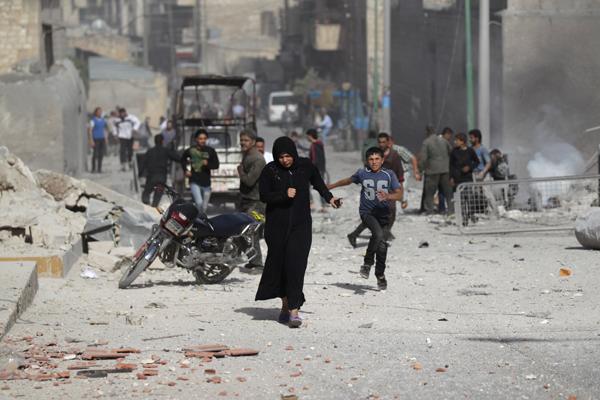 May 31,2016
BEIRUT — The United Nations said on Tuesday it was worried about 8,000 Syrians trapped by fighting north of Aleppo where the Daesh terror gr
Mar 17,2019
AMMAN — Foreign Minister Ayman Safadi and China's Special Envoy for Syria Xie Xiaoyan on Sunday discussed the outcomes of the recent Brussel