You are here
Tensions flare in east Mediterranean gas scramble
By AFP - Feb 24,2018 - Last updated at Feb 24,2018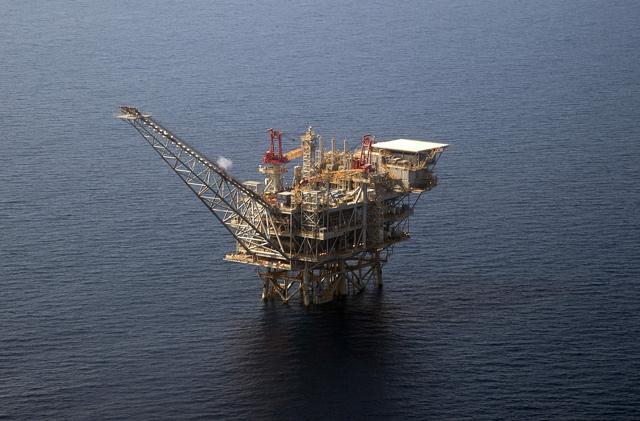 This file photo taken on July 30, 2015, shows an aerial view of the Tamar Israeli gas-drill platform in the Mediterranean Sea off the coast of Israel (AFP photo)
NICOSIA, Cyprus — Warships, militia threats and multi-billion dollar deals: the scramble for gas in the Eastern Mediterranean is fuelling hope and tensions across a volatile region.
In an area riven by geopolitical feuds the quest for underwater resources has sparked dreams of economic transformation that could bind wary neighbours closer.
But — while there still remain major questions over the scale of deposits — simmering disputes have erupted to the surface as the race for claims heats up.
Off the divided island of Cyprus on Friday, Turkish warships forced back an Italian drillship after a two-week stand-off that has stirred up a decades-long row and dragged in Egypt and the European Union.
At the same time the US is trying to mediate between foes Israel and Lebanon as they spar for control along a disputed maritime border where Beirut is looking to catch up.
"What we see is that energy becomes another flashpoint — so when there is tension between countries, that tension spills over into energy," said Nikos Tsafos, a senior associate at the Washington-based Centre for Strategic and International Studies.
Cyprus vs Turkey vs Egypt
February appeared to bring good news for the Greek-majority Republic of Cyprus.
After a string of disappointments since a first find in 2011, Italy's Eni and France's Total announced they had hit potentially major gas deposits off the EU member's southern coast.
But days later, Turkey once again began flexing its muscles.
As an Eni drillship sailed to explore a contentious area it was blocked by Turkish warships who said they were conducting manoeuvres.
After a costly two-week stand-off, Ankara's forces refused to budge — and when the Italian vessel tried to break the blockade it was forced to turn back, Cypriot officials said on Friday.
The confrontation is just the latest with Turkey over the hunt for gas around Cyprus.
Once seen as an incentive to reunify the island, the struggle for resources has become a major stumbling block to restarting peace talks that collapsed last year.
Ankara, which invaded in 1974 and supports a statelet in the north, has consistently sought to halt drilling — saying it is defending the claims of Turkish Cypriots.
Cyprus has enlisted the help of the EU, which eyes the region's resources as a potentially valuable alternative energy source, and warned that there can be no peace negotiations unless Turkey respects its "sovereign rights".
Egypt, which sits on the region's biggest gas reserves and has a key agreement with Cyprus that allows development, has also traded angry barbs with Ankara.
But Turkey's President Recep Tayyip Erdogan appears to have little incentive to give way as he plays to nationalist sentiments and looks to protect Ankara's role as a key transit hub.
"I don't think Turkey is willing to spark a confrontation, but I think it can not be fully dismissed," said analyst Andrew Neff from IHS Markit.
"If one of these drillships wanders too far into disputed waters then I think we'll see Turkey engage in some additional 'gunboat diplomacy' in defence of its interests."
Lebanon vs Israel
Further to the east, Israel has been setting the pace ever since it made the first find in the region in 2009.
And Prime Minister Benjamin Netanyahu appeared jubilant — and vindicated — as he hailed a "historic" $15-billion deal to export gas to Egypt on February 19.
"Many people did not believe in the gas plan," he said in a video. "This is a joyous day."
Israel's authorities have pitched gas as a potential bonanza that can help smooth fraught relations with its neighbours.
Thawing ties with Turkey, in addition to major supply deals with Jordan and now Egypt appeared to back up its claims.
But to the north trouble is brewing.
After years of debilitating political deadlock Lebanon earlier this month signed its first exploration deal with a consortium of Italian, French and Russian firms.
The agreement includes a block on the disputed maritime border that Israeli officials insist belongs to Israel.
The United States has dispatched a senior official to try to mediate, but as the two sides spar the war-of-words is ratcheting up.
The leader of Hizbollah — which fought a war with Israel in 2006 and has missiles that could hit its offshore projects — insisted it could win the "oil and gas war".
"If Israel threatens you, you can threaten it," Hassan Nasrallah said.
The Jewish state is taking no chances, bolstering its missile defence at sea and navy.
But despite the sabre-rattling, some insist that given Lebanon's need for energy and Israel's multi-billion dollar deals on the line — neither side is willing to start fighting.
"I don't think that there is any question of it here because nobody is interested in a conflict," said Eyal Zisser, head of department of Middle Eastern history at Tel Aviv University.
"It's all about money; everybody can lose, everybody can win."
Related Articles
Feb 10,2018
BEIRUT — Lebanon said on Friday it had signed its first offshore oil and gas exploration and production agreements for two blocks, including
Feb 01,2018
Beirut — Lebanon on Thursday pledged to do "everything in its power" to pursue oil and gas drilling off its coast, in response to Israeli ac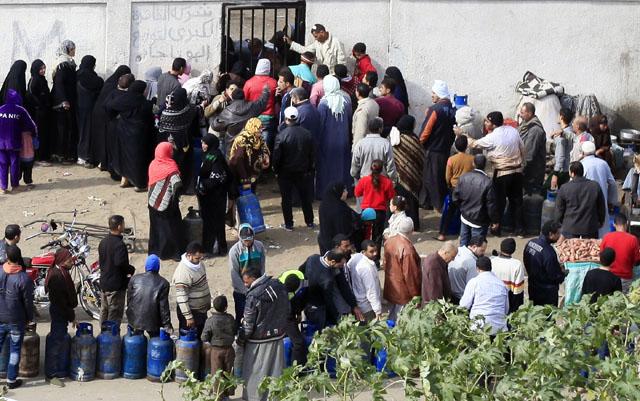 Jan 14,2015
Egypt is open to importing gas from Israel, its oil minister said in state-owned media on Wednesday, another sign that it may lean on its neighbour to help tackle its energy troubles.
Newsletter
Get top stories and blog posts emailed to you each day.