You are here
Survey warns of thousands dying daily in Yemen if ports stay closed
ICRC says 2.5 million people in Yemen's crowded cities had no access to cleanwater
By Reuters - Nov 21,2017 - Last updated at Nov 21,2017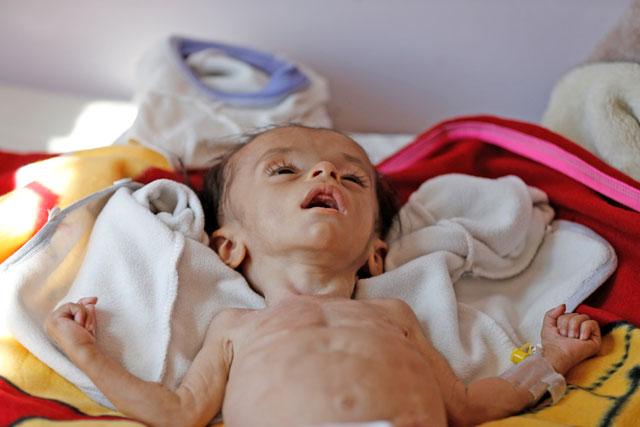 A malnourished boy lies on a bed at a malnutrition treatment centre in Sanaa, Yemen, on Tuesday (Reuters photo)
GENEVA — A US-funded famine survey said on Tuesday that thousands of Yemenis could die daily if blockade on the country's key ports remains unlifted.
The warning came a day after the International Committee of the Red Cross (ICRC) said 2.5 million people in Yemen's crowded cities had no access to clean water, raising the risk that a cholera epidemic will spread.
Using the internationally recognised IPC 5-point scale for classifying food security, the Famine Early Warning Systems Network (FEWS NET) said that even before the current blockade, 15 million people were in "crisis" (IPC Phase 3) or worse.
"Therefore, a prolonged closure of key ports risks an unprecedented deterioration in food security to Famine [IPC Phase 5] across large areas of the country," it said.
It said famine is likely in many areas within three or four months if ports remain closed, with some less accessible areas at even greater risk. In such a scenario, shortages of food and fuel would drive up prices, and a lack of medical supplies would exacerbate life-threatening diseases.
"Thousands of deaths would occur each day due to the lack of food and disease outbreaks," said FEWS NET, which is funded by the US Agency for International Development.
Famine remained likely even if the southern port of Aden is open, its report said, adding that all Yemeni ports should be reopened to essential imports.
The United Nations has said warring parties in Yemen must allow aid in through Hodeidah port, controlled by the Houthis, the Saudis' enemies in the war in Yemen.
Jan Egeland, head of the Norwegian Refugee Council and a former UN aid chief, was blunt in his criticism, however.
"US, UK & other allies of Saudi has only weeks to avoid being complicit in a famine of Biblical proportions. Lift the blockade now," he wrote in a tweet.
Last year Saudi Arabia was accused by then-UN secretary general Ban Ki-moon of exerting "unacceptable" undue pressure to keep itself off a blacklist of countries that kill children in conflict, after sources told Reuters that Riyadh had threatened to cut some UN funding. Saudi Arabia denied this.
up
41 users have voted, including you.
Related Articles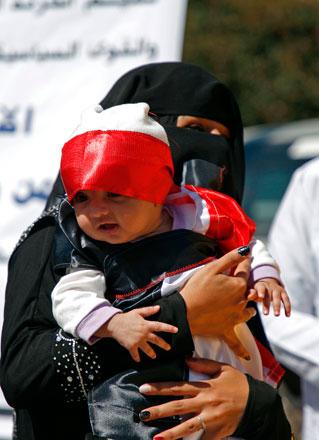 Mar 15,2017
GENEVA — A UN-backed report on Yemen has found no full-blown famine in the country but said 60 per cent of Yemenis, or 17 million people, ar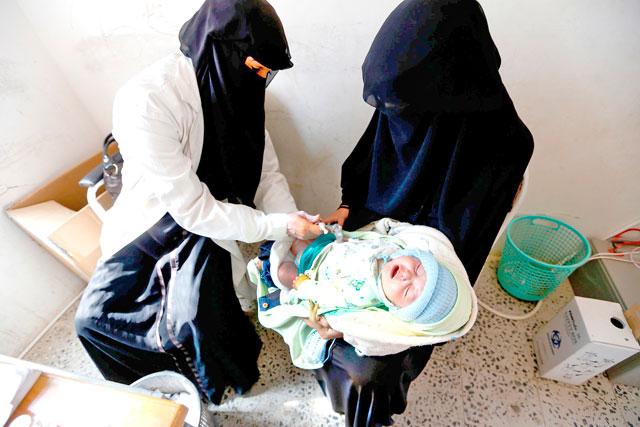 Dec 13,2017
WASHINGTON — There are no signs that a blockade of Yemen's ports by a Saudi-led military coalition has eased to allow aid to reach com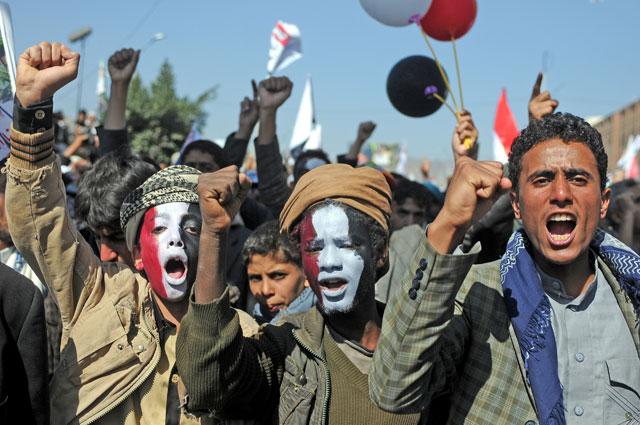 Nov 13,2017
SANAA — Young and old, desk clerks and activists, Yemenis from all walks of life took to the streets on Monday to protest a Saudi-led blocka
Newsletter
Get top stories and blog posts emailed to you each day.