You are here
Lebanese president will not accept PM's resignation until he returns — sources
By Reuters - Nov 05,2017 - Last updated at Nov 05,2017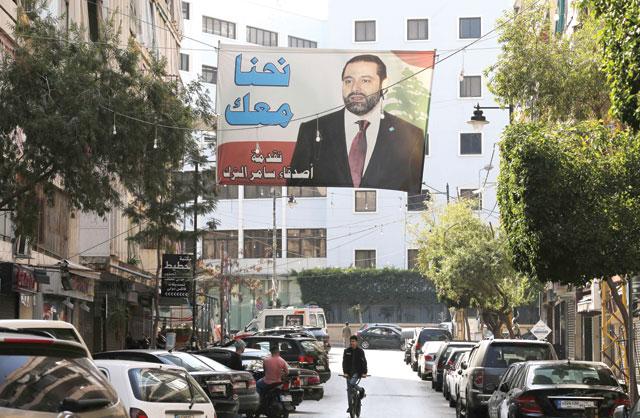 A photo taken on Sunday shows a banner bearing a portrait of Lebanese prime minister, Saad Hariri, in the capital Beirut a day following the announcement of his resignation (AFP photo)
BEIRUT — Lebanon's president will not accept the resignation of prime minister, Saad Al Hariri, until he returns to Lebanon, palace sources said on Sunday, delaying for now politically difficult consultations on his successor.
Hariri left Lebanon for Saudi Arabia on Friday and resigned on Saturday in a televised statement that took the Lebanese political establishment by surprise.
He cited an assassination plot against him and criticised the regional role of Iran and its Lebanese ally Hizbollah however Lebanon's army said on Sunday it had not uncovered any plot.
The move has thrust Lebanon back into the arena of regional rivalry between Sunni Muslim Saudi Arabia, an ally of Hariri, and Shiite Muslim Iran, which backs Hizbollah.
President Michel Aoun, a political ally of Hizbollah, will wait to accept or reject Hariri's resignation until he returns to Lebanon to explain his reasons, sources at the presidential palace said.
Saudi-owned newspaper Asharq Al Awsat cited unnamed sources close to Hariri as speculating that he would probably remain outside Lebanon because of the security threat against him.
Central Bank Governor Riad Salameh sought to calm fears the political turmoil unleashed by Hariri's bid to resign would hit Lebanon's already fragile economy, issuing a statement to reaffirm the stability of its currency, which is pegged against the US dollar.
In Lebanon's sectarian system the president must be a Maronite Catholic, the prime minister a Sunni and the speaker of parliament a Shiite. Hariri is Lebanon's most influential Sunni politician.
His father, Rafik Al Hariri, was prime minister after Lebanon's 1975-1990 civil war and was assassinated in a car bombing in 2005.
A UN-backed tribunal has indicted five Hizbollah members for the killing but the group denies any involvement.
Saudi media have published reports of a plot to assassinate Hariri in recent days, but all of Lebanon's main security branches have said they have no information about such a plot.
A Saudi minister said on Saturday that Hariri's personal security detail had "confirmed information" about the plot. Thamer Al Sabhan said in an interview with a Lebanese TV station on Saturday that there are "threats against the prime minister and the Kingdom is keen for his security".
Related Articles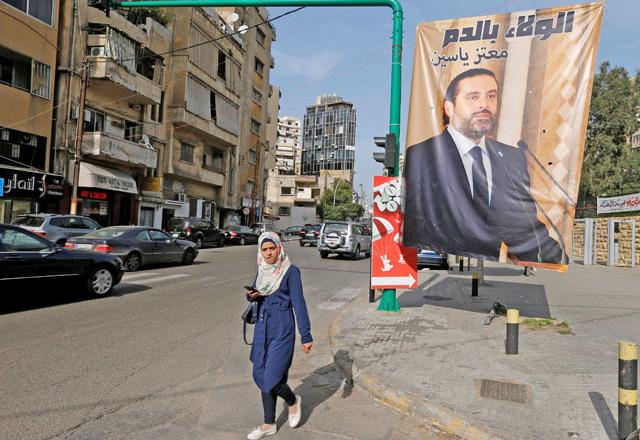 Nov 13,2017
BEIRUT — Lebanese President Michel Aoun, who has refused to accept Saad Hariri's resignation as prime minister unless Hariri returns from Sa
Nov 04,2017
BEIRUT — Lebanon's prime minister, Saad Al Hariri, resigned on Saturday, saying he believed there was an assassination plot against him and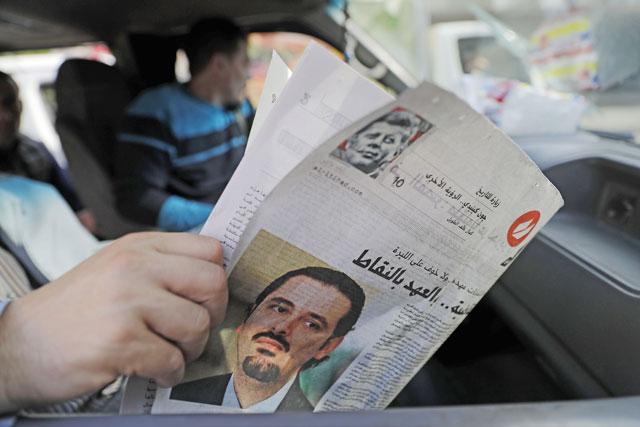 Nov 08,2017
BEIRUT — Lebanon's outgoing prime minister, Saad Al Hariri, made a brief visit to the United Arab Emirates from Saudi Arabia on Tuesday desp
Newsletter
Get top stories and blog posts emailed to you each day.