You are here
Iran arrests Bahais for Israel links — media
By AFP - Jul 25,2023 - Last updated at Jul 25,2023
TEHRAN — Iranian authorities have arrested several followers of the Bahai faith accused of spying for Tehran's arch-foe Israel, local media in the Islamic republic reported on Tuesday.
The Bahais, Iran's largest non-Muslim religious minority, are not recognised by the state and often targeted over alleged ties to Israel — home to their most important shrines and world headquarters.
"A number of members at the core of the Bahai spy party have been arrested in Gilan province" in Iran's north, said Fars news agency, citing an intelligence services statement.
Fars reported the group was alleged to have links "with the Zionist centre known as Bayt Al Adl located in the occupied Palestinian territories", referring to the Bahais' Universal House of Justice in the coastal Israeli city of Haifa.
The report did not specify how many had been arrested.
The intelligence services also accused the group of "promoting Bahai teachings" particularly among children, according to Fars.
Iran, where Shiite Islam is the state religion, recognises some minority faiths including Christianity, Judaism and Zoroastrianism.
Bahais, however, are branded "heretics" by the Islamic republic.
In August authorities arrested a group of Bahais and 12 more followers the following month, all on similar charges relating to alleged links to Israel.
Bahais consider Bahaullah, born in 1817 in modern-day Iran, to be the latest prophet sent by God and founder of their monotheistic faith.
The group has complained of discrimination in Iran since the emergence of their faith in the second half of the 19th century, well before the 1979 Islamic revolution.
The Bahai community claims to have more than 7 million followers worldwide, including some 300,000 in Iran.
Related Articles
Aug 17,2016
DUBAI — Amnesty International on Wednesday urged the Iran-backed Houthis who control parts of Yemen to release 27 members of the minority Ba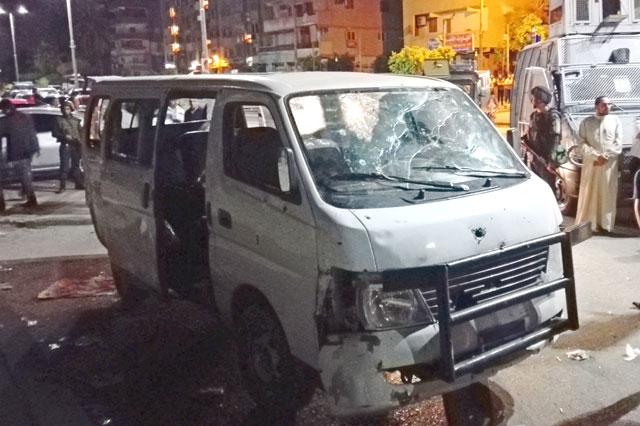 May 08,2016
CAIRO — Gunmen killed eight plainclothes police on the southern outskirts of Cairo overnight, the Egyptian interior ministry said, in an ass
Oct 05,2019
PARIS — The release of an Australian couple detained in Iran, which Canberra confirmed on Saturday, comes amid a string of detentions of for