You are here
Fallujah refugees report cases of starvation — Norway aid group
By Reuters - May 26,2016 - Last updated at May 26,2016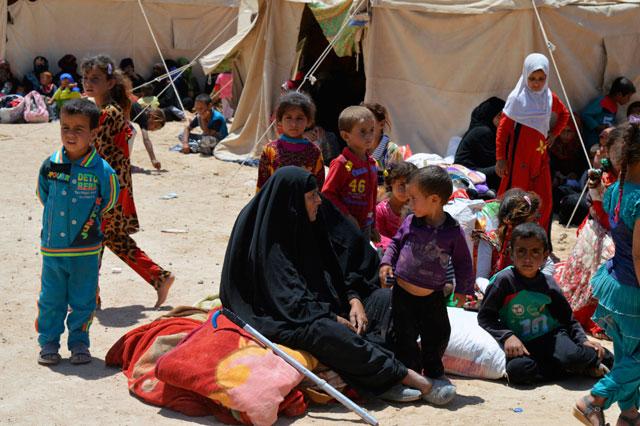 Internally displaced civilians from Fallujah flee their homes during a fight between Iraqi security forces and Daesh militants during a military operation to regain control of the city, outside Fallujah, west of Baghdad, Iraq, on Thursday (AP photo)
BAGHDAD — Civilians who managed to flee besieged Fallujah have reported cases of starvation in the Iraqi city that government forces are trying to recapture from the Daesh terror group's militants, the Norwegian Refugee Council (NRC) said on Thursday.
"If they stay in Fallujah they face possible starvation, if they try to escape they risk being killed getting out," NRC media coordinator Becky Bakr Abdullah said in a report, citing refugee accounts.
The Iraqi army launched an offensive on Monday to dislodge the ultra-hardline militants from Fallujah, 50 km west of Baghdad. Fallujah was the first Iraqi city to fall under Daesh control, in January 2014, and has been under a tight siege for about six months.
The NRC, which assists refugees at a camp south of Fallujah, said the fighting made it difficult to assess the full extent of "the dire situation in the city".
One woman told the NRC her family had lived on dry dates and drank from the Euphrates River before escaping Fallujah.
About 50,000 are trapped in a city that now lacks drinking water, electricity and fuel, according to the NRC. About 40 families managed to flee in the past 36 hours, one of them saying they hid in a drainage pipe.
Aid agencies have become alarmed about civilian suffering and the United Nations has urged combatants to assure safe passage to inhabitants trying to escape the fighting.
The offensive to retake Fallujah is part of Baghdad's campaign to reverse Daesh's capture of wide tracts of northern and western Iraq. Government forces retook the Anbar provincial capital Ramadi, near Fallujah, in December.
Four civilians were killed and 19 wounded in artillery fire on Fallujah's centre on Thursday, a source in the city's main hospital said via the Internet.
The death toll since the start of the military operation on Monday reached 30 - 47 civilians and 17 militants, he said.
The army has not yet reached the city and is battling the militants in surrounding villages, according to military statements that reported progress on several fronts, with the backing of a Sunni tribal force and Shiite militias.
Related Articles
May 25,2016
BAGHDAD — The Daesh terror group is preventing people from fleeing Fallujah amid a military operation to recapture the city west of Baghdad,
Jun 16,2016
FALLUJAH, Iraq — Iraqi elite forces battled Daesh militatnts Thursday in their bastion of Fallujah, where an aid group says nearly fou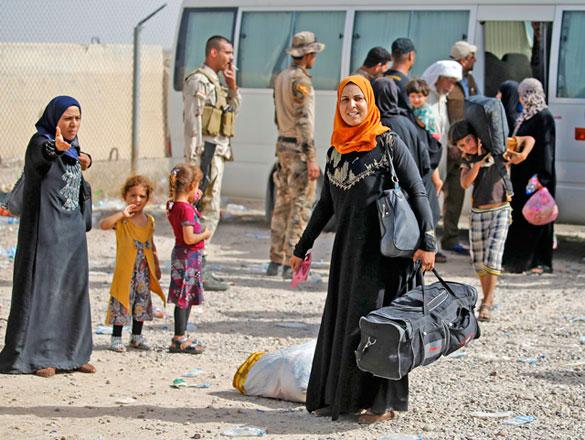 Jun 06,2016
BAGHDAD — The Daesh terror group is shooting and killing civilians who try to flee Fallujah, a city besieged by Iraqi forces, the Norwegian
Newsletter
Get top stories and blog posts emailed to you each day.