You are here
'10,000 refugees' to be relocated from Libya to EU in 2018
About 400,000 migrants are in Libya, including roughly 36,000 children — UN
By AFP - Dec 24,2017 - Last updated at Dec 24,2017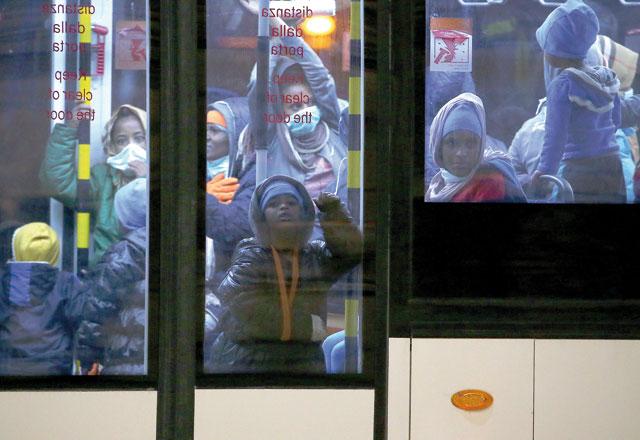 Evacuated migrants taken out of detention centres by the UNHCR from Tripoli in Libya arrive at the military airport Pratica di Mare in Rome, Italy, on Friday (Reuters photo)
ROME — Up to 10,000 people stranded in refugee camps and detention centres in Libya could be relocated to Europe in 2018, the Italian government said on Sunday.
The initiative would be part of an attempt by EU countries to address the deteriorating conditions in Libya, where thousands of people are held captive in inhumane conditions.
"In 2018, up to 10,000 refugees will be able to come to Europe without risk, through humanitarian corridors," Italian Interior Minister Marco Minniti said in an interview with the newspaper La Repubblica.
The announcement comes after a group of 162 "vulnerable" people, from Eritrea, Ethiopia, Somalia and Yemen, were evacuated from Libya and arrived by military plane in Rome on Friday.
The group included single mothers, unaccompanied children and handicapped people, and was the first time refugees and migrants had been relocated directly to Europe by the UN's refugee agency (UNHCR).
About 400,000 migrants are in Libya, including roughly 36,000 children, the UN children's agency UNICEF and the International Organisation for Migration (IOM) said earlier this month.
In 2018, the IOM aims to repatriate 30,000 migrants to their home countries as part of a voluntary return programme.
Around 15,000 have been sent back this year.
"In accordance with the objectives of the International Organisation for Migration, 30,000 migrants without right to asylum will be able to be repatriated to their countries on a voluntary basis," in 2018, Minniti said.
"With the help of the Libyan authorities, we have constructed a new management model on the other side of the Mediterranean."
Libya has long been a transit hub for migrants seeking a better life in Europe, but people smugglers have stepped up their lucrative business since the chaos following the 2011 revolution.
Last month, US television network CNN broadcast video footage appearing to show migrants being sold as slaves near the Libyan capital Tripoli, sparking international outrage.
International organisations are now able to "visit reception centres and improve their living conditions," Minniti said, adding that the conditions were currently "unacceptable".
Italy also needs to take "credible" measures to work with the Libyan coastguard to better control the "illegal" influx of migrants arriving by sea, he said.
Sea arrivals to Italy are down a third this year, from almost 180,000 people in 2016 to just under 119,000 in 2017, which includes nearly 15,000 unaccompanied children, according to UNICEF and IOM.
Hundreds of people also drowned trying to make the treacherous journey across the Mediterranean.
Related Articles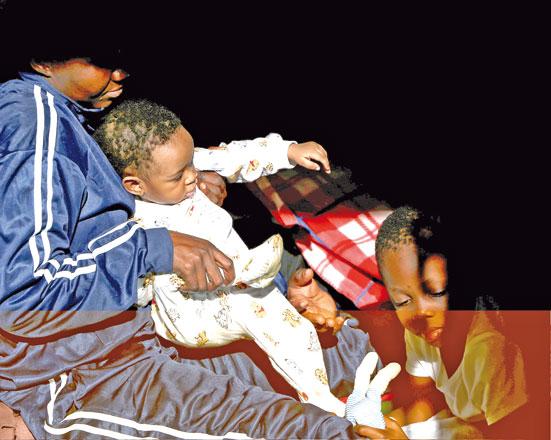 Dec 18,2017
TRIPOLI — Around 36,000 child migrants, including 14,000 who are unaccompanied, need help in Libya, a major transit hub for migrants trying
Nov 24,2018
TRIPOLI — More than 15,000 migrants have returned home from Libya through a voluntary programme since the beginning of 2018, the Internation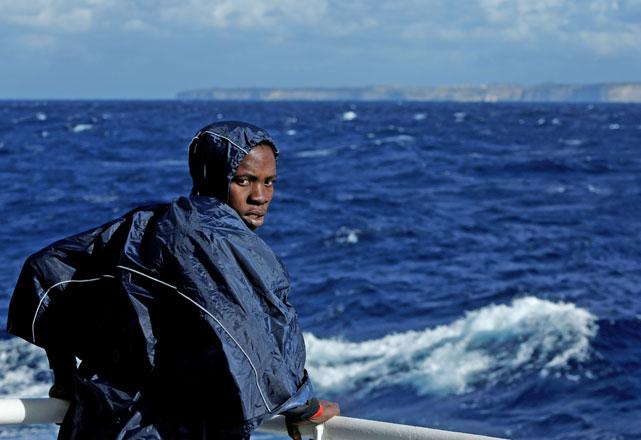 Dec 19,2017
TRIPOLI — The United Nations plans to move up to 10,000 illegal migrants from Libya next year, a senior UN official said on Tuesday, in a bi