You are here
Voter apathy prevails in west Amman neighbourhood
Lack of tribal ties, quality of services, disillusionment attributed
By Jassar Al Tahat - Aug 16,2017 - Last updated at Aug 16,2017
AMMAN — As Jordanians headed to the polls across the Kingdom on Tuesday, west Amman witnessed one of the lowest voter turnouts in the country.
A former MP, who preferred anonymity, attributed the low voting rates to the lack of tribal relations in the capital, compared to other governorates and provinces. "People living in Amman are blessed with high levels of services, compared to other provinces; therefore, they tend to not participate because they do not feel the need for improvement."
And those who showed up at polling centres did not show much enthusiasm.
Abu Omar, a voter in west Amman admitted that he is "not well informed" on the whole situation, adding that he is also "not expecting much".
"I do not know the candidates I voted for. I was advised by relatives and friends to vote for them, and I would not expect much from them once they reach their positions. I think we will never hear from them again," said.
Assisted by her granddaughter at the polling station in Zahran area, Um Mahmoud, a woman in her 70s, seemed more optimistic about the elections.
"This is the first time that I participated in elections and I voted for a candidate who is a relative. I hope he is honest and trustworthy; he has a lot of expectations and promises to live up to," she said.
Mazen Bustanji, a voter suffering from disability, highlighted the help of officials and police personnel at the polling centre.
"It is obvious that the attending personnel have clear instructions to help those in need to access the ballots. My father is a candidate and I believe that this election will help provide better services in the area," Bustanji said.
Dozens of candidates' representatives standing near the polling centres were handing out flyers and cards to potential voters in violation of the electoral silence rule, and most of which ended up on the streets and in garbage bins.
A cleaning team from the municipality said "these flyers and cards all end up on the ground after voting. This usually happens on election days; we always expect that."
Under the Decentralisation Law, the country is divided into 158 districts, with the distribution of the total number of 303 representatives varying according to area and population, in addition to a 10 per cent (32 seats) quota for women who do not make it through direct election.
Jordan is divided into 100 municipalities in addition to the Greater Amman Municipality. The municipalities are of two types: 18 municipalities that have no local councils (in sub-districts under the jurisdiction of the concerned municipality), and 82 municipalities with 355 affiliated local councils, with each council made up of five members, including at least one woman.
Related Articles
Aug 02,2017
AMMAN — His Majesty King Abdullah on Wednesday stressed the importance of easing procedures of polling during the upcoming local elections,
Aug 16,2017
JERASH/AJLOUN — Residents of Jerash and Ajloun on Tuesday braved the hot weather to participate in the twin local elections.The neighbouring
Sep 21,2016
AMMAN — A team of monitors from Sisterhood Is Global Institute's (SIGI) "Eye on Women in the Elections" coalition on Tuesday observed violat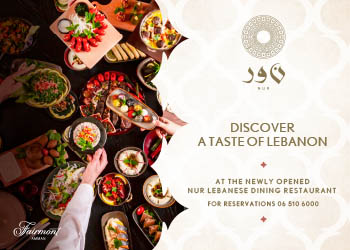 Newsletter
Get top stories and blog posts emailed to you each day.