You are here
Unemployment up slightly in 3rd quarter of 2018
By JT - Dec 02,2018 - Last updated at Dec 02,2018
AMMAN — Unemployment in Jordan reached 18.6 per cent in the third quarter of 2018, up by 0.1 per cent from the same period of last year, the Department of Statistics (DoS) said on Sunday.
Unemployment among males increased by 0.9 percentage points in the third quarter to reach 16.3 per cent. However, it dropped among females by 2.8 percentage points compared with the same period of 2017 to reach 27.1 per cent, a report released by the DoS on Sunday showed.
The report notes that unemployment is high among holders of bachelor's or higher degrees in comparison with other categories of other educational qualifications.
The results indicate that 58.2 per cent of unemployed people hold a secondary education certificate or a higher degree.
Among males who hold an undergraduate degree or higher, the rate of unemployment reached 28.1 per cent, while among females it stood at 80.1 per cent.
The age group which recorded the highest rate of unemployment was 15-19 years, with a rate of 46.9 per cent, followed by 20-24 years, for which the rate stood at 37.7 per cent, according to the DoS.
Geographically, Madaba topped the Kingdom's governorates in joblessness with a rate of 24.9 per cent, while Karak recorded the lowest rate at 13.3 per cent.
Related Articles
Dec 01,2020
AMMAN — The unemployment rate in the third quarter of 2020 stood at 23.9 per cent, up by 4.8 per cent compared with the same period of 2019,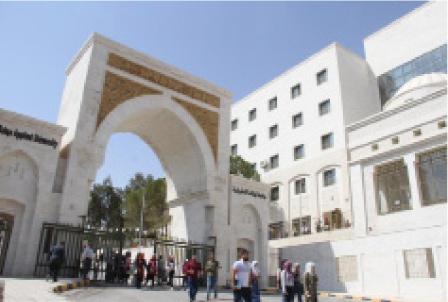 Dec 02,2019
AMMAN — The unemployment rate in the third quarter of 2019 stood at 19.1 per cent, up by 0.5 per cent compared with the same period of 2018,
Mar 21,2022
AMMAN — The unemployment rate increased by 0.1 per cent to 23.3 per cent in the fourth quarter of 2021, compared with the third quarter of t