You are here
'Tourists happy to be in Jordan despite Karak attack'
Visitors say Jordanians a welcoming people
By Muath Freij - Dec 19,2016 - Last updated at Dec 19,2016
Tourists visiting downtown Amman said on Monday that they are enjoying their stay in Jordan despite Sunday's terror attack in Karak (Photo by Muath Freij)
AMMAN — Katharina Von Essen, a German tourist, had been dreaming of visiting Jordan for 10 years, but her dream came true on a tragic day for the Kingdom.
When she arrived in the Kingdom on Sunday, a terror attack took place in the southern city of Karak, claiming the lives of 10 people, including a Canadian tourist.
Despite feeling nervous over the incident, Von Essen said all is good in Jordan so far.
"My first experience in Jordan is nice," she added.
Von Essen was among several tourists and foreigners interviewed by The Jordan Times in downtown Amman, reflecting on the incident that took place in Karak, 150km south of the capital.
Matthias Wagner, another German tourist, said the first impression is that Jordanians are friendly, adding that he still feels welcome in the Kingdom.
"It is really important to support the country of Jordan and tourism, and it is a really important economic factor for the country… I think it is important to give a sign that it is still safe, because all the people here are friendly," he told The Jordan Times.
Zahhar Jamal, a tourist from Algeria, said he believed that the assault in Karak will not have a negative impact on tourism.
"This is the first time that I visit Jordan, and I will visit it again. I liked it very much. There are many archeological sites that I have been able to visit," he added.
David Herrmann, a 22-year-old German who is studying Arabic for half a year in Amman, said he could not go anywhere in the region and he decided to turn to Jordan to learn Arabic.
Herrmann noted that any incident could happen in any part of the world, adding that Jordan has managed to remain safe for the past years.
Related Articles
Jan 15,2017
AMMAN — A Jordanian veterinarian and his Pakistani assistant were killed on Sunday at a nature reserve in Balqa Governorate when they were r
Nov 14,2015
AMMAN — The deadly shooting by a Jordanian police officer last week was a "lone wolf attack" and not linked to any group, Interior Minister
Apr 10,2016
ISTANBUL — Turkish police have smashed a cell of Kurdish militants in a usually tranquil region between Istanbul and Ankara who had hoarded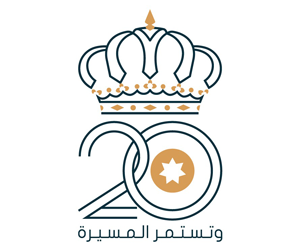 Newsletter
Get top stories and blog posts emailed to you each day.