You are here
Stakeholders pledge additional funding to UNRWA
By JT - Jun 27,2018 - Last updated at Jun 27,2018
AMMAN — After the US decision in January to cut $250 million in aid to the UN Relief and Works Agency for Palestine Refugees in the Near East (UNRWA), officials from more than 70 UN member states expressed "strong political support for the agency" at its annual pledging conference in New York.
They promised to grant additional funding to the UNRWA in order to help it fill its financial shortcomings, a statement by the UNRWA said.
Speaking at the conference, UN Secretary General António Guterres voiced his "deep worry about the increase in human suffering and the destabilising impact if we fail to find the necessary resources to maintain vital UNRWA services to the end of the year".
He stressed the agency's "invaluable" contribution to long-term development, which contributes to "moving our world closer to the promise of the 2030 Agenda for Sustainable Development to 'leave no one behind'".
The conference, which was established in 1949 as a forum for member states to express support to Palestinian refugees, recently gained greater relevance as the US distanced itself from providing financial support to the agency.
UNRWA Commissioner General Pierre Krähenbühl thanked the member states for their support, especially those who made additional contributions since the beginning of the year.
However, he noted the "critical" need to secure the needed funding to face the financial shortfall, saying: "We do not have income to ensure the schools will open on time in August…. It is critical that we build on the success of the first half of the year to ensure the next schoolyear opens on time and our key programmes are preserved".
Last week, His Majesty King Abdullah emphasised the need to support the UNRWA to enable it to continue its education, health, and relief services for Palestinian refugees as he met with US Secretary of State Mike Pompeo, a Royal Court statement said.
In separate meetings with Secretary of Defence James Mattis and security adviser John Bolton on Friday, the King discussed the importance of UNRWA's humanitarian role towards Palestine refugees.
There are 10 recognised Palestine refugee camps in Jordan, which accommodate nearly 370,000 Palestine refugees, or 18 per cent of the country's total, according to the UNRWA website, which noted that Jordan hosts the largest number of Palestine refugees of all of the UNWRA fields.
Across its five areas of operation, UNRWA provides free primary education to more than half-a-million Palestine refugee students, free primary healthcare to 3.1 million Palestine refugees and cash and food assistance to vulnerable families who live in abject poverty.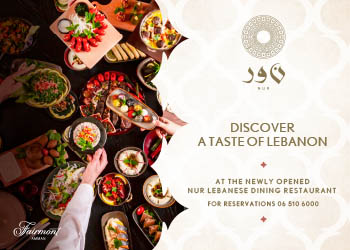 Newsletter
Get top stories and blog posts emailed to you each day.