You are here
Senate majority approves constitutional amendments
By JT - May 02,2016 - Last updated at May 02,2016
AMMAN — The Senate on Monday passed the 2016 constitutional amendments by sweeping majority as referred from the Lower House, the Jordan News Agency, Petra, reported.
A majority of 64 senators of the 65 who attended the session, voted in favour of the amendments as worded by the government and endorsed by the Lower House. Only Senator Taher Kanaan abstained and 10 were absent, Petra reported.
The government has revisited six articles of the Constitution that gave powers to the King and allowed citizens with dual nationalities to occupy senior public posts and parliamentary seats, among other changes.
Last Wednesday, the Lower House passed the constitutional amendments also with an overwhelming majority when 120 of the 125 MPs present voted "yes" to the new changes.
Unlike the vote on other draft laws, every single constitutional amendment, according to Article 126 of the Constitution, is passed by a two-third majority of the members of each of the Senate and the Chamber of Deputies.
Constitutionally, the vote on amendments is taken by calling the names of the chamber members and not merely by raising hands as is the case with regular draft laws.
Now endorsed by the two Houses of Parliament, the 2016 constitutional amendments will be referred to the King for endorsement to be then published in the Official Gazette.
Attending the Senate's session, Prime Minister Abdullah Ensour said that the government, once the new amendments go into force, will refer to Parliament about six laws, including the 2015 Elections Law, which contain articles preventing Jordanians with dual nationality from becoming MPs, senators, ministers or senior officials, according to the Jordan News Agency, Petra.
As reworded by the Council of Ministers, a new paragraph was added to Article 40 of the Constitution to read: "Despite what is stated in Paragraph A, the King shall exercise his powers individually and appoint the Crown Prince, the Regent, Senate president and members, and members of the Constitutional Court, president of the Higher Judicial Council, the army's chairman of the Joint Chiefs-of-Staff and the General Intelligence Department and Gendarmerie Department directors."
The Cabinet also reworded Article 50 of the Constitution, removing the death of the prime minister as one of the cases when the government has to immediately resign.
The amendments also changed Article 96 of the Constitution, extending the term of the House speaker to two calendar years instead of one.
The Council of Ministers removed a paragraph from Article 75 of the Constitution under which persons with a dual nationality are banned from becoming MPs, senators, ministers or senior officials.
Related Articles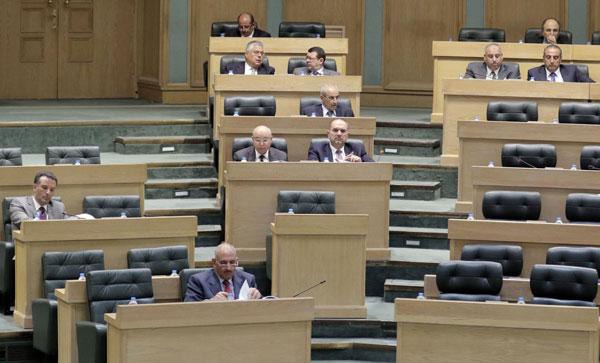 Apr 24,2016
AMMAN — Lower House Speaker Atef Tarawneh said Sunday that the Chamber will discuss the 2016 constitutional amendments in two morning and af
May 05,2016
AMMAN — A Royal Decree was issued on Wednesday, endorsing the amendments to the Constitution for 2016, a Royal Court statement said. T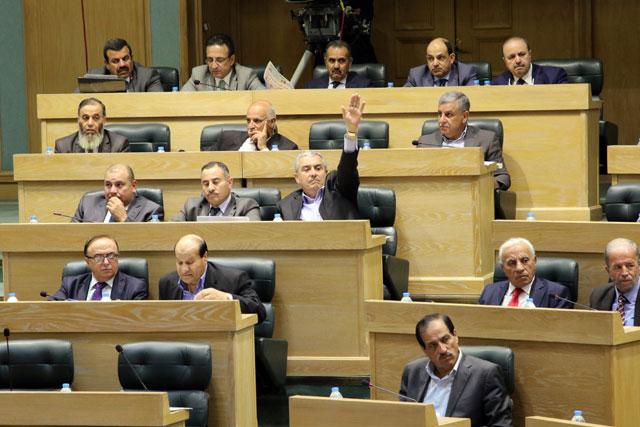 May 08,2016
AMMAN — The Lower House on Sunday passed the government's changes to six laws, rephrased to be in line with the 2016 constitutional amendmen