You are here
Royal Court refutes rumours it will sponsor JD33 million celebration to mark King's ascension
By JT - Dec 07,2018 - Last updated at Dec 07,2018
AMMAN — The Royal Court on Thursday described, as "fabricated", news circulated recently on social media, claiming that a ceremony worth millions of dinars was planned in February to mark His Majesty King Abdullah's accession to the Throne.
A Royal Court clarification was posted on the government's "Haggak Tiraf" online platform, saying that "such false and fabricated information aimed to harm the reputation of state institutions".
According to the recently-launched Haggak Tiraf (in English "your right to know"), activists have circulated news on Facebook and WhatsApp, claiming that the Royal Court had approved to finance a JD33-million ceremony in February to mark the King's ascension with the participation of foreign and Arab celebrities and artists.
The Royal Court's media office refuted the news in its statement on Haggak Tiraf, stressing that it received a letter from the Jordan Amal Foundation for Art Production, requesting a Royal Patronage of a celebration it will organise on the occasion of the King's birthday and the 20th anniversary of his accession to the Throne.
The Royal Court stressed that it was still examining the foundation's letter, which "contained no request for financial sponsorship for the event".
In response to news circulated on Facebook on Wednesday, claiming that the government would shutdown Internet services throughout the country during the following 24 hours, the Ministry of Information and Communications Technology said that the Internet services were to be disabled in only 17 public institutions.
In a statement on Haggak Tiraf, the ministry said that the planned Internet shutdown was planned for the purpose of expanding the fibre-optic cables and replacing them with higher capacity ones.
Activists on social media claimed that the government was blocking the Internet on mobile networks to try and stop the planned protest in Amman's Fourth Circle on Thursday.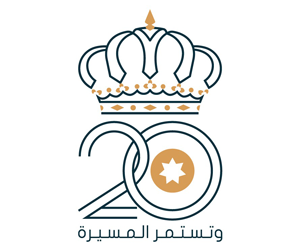 Newsletter
Get top stories and blog posts emailed to you each day.