You are here
Restaurant sector calls for price increase to stay afloat
By Maria Weldali - Sep 23,2023 - Last updated at Sep 23,2023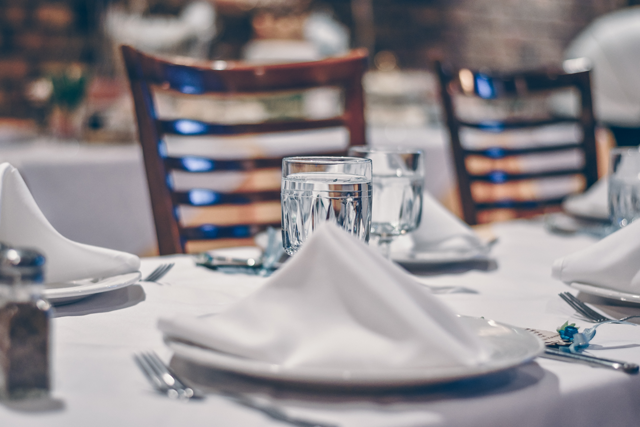 Representative image (Photo courtesy of Unsplash/Ibrahim Boran)
AMMAN — Introducing new price quotations and changing the pricing dynamics are necessary to strengthen the local restaurant sector, said Omar Awad, president of the Jordan Association for Restaurants and Sweet Shops Owners on Saturday.
Previously Awad told The Jordan Times that demand at local restaurants dropped by 60 per cent this summer when compared with the same period last year.
He noted that "such a situation calls for an immediate response, through having new price quotations that would help sector operators remain afloat".
Despite persistent demands to have minor increases nothing has changed, according to Awad, who said that operational costs are on the rise and it has become crucial to develop new strategies and mechanisms that would uphold the sector and encourage its investors to continue.
"Since 2016, the prices have not changed and even with all of the inflation happening there has been no clear response from the relevant authorities," he said.
Commenting on Awad's remarks, Anas Rateb who owns a restaurant in Amman, said "a slight change in prices might help, but there should be some sort of major change in the sector's regulations".
Operators are still paying high operational costs and they are not receiving increased profits during summer, he added.
Similarly, Omar Tawfiq, an employee at a local restaurant in Amman's downtown area, told The Jordan Times that "sales have significantly dropped during the last couple of weeks. I think the decline reached 40 to 50 per cent".
Related Articles
Jul 19,2022
AMMAN — Restaurant closures have become a regular occurrence in Amman, "necessitating real solutions", said Omar Awad, president of the Jord
Jun 19,2022
AMMAN — The rapid increase of up to 320 per cent in food prices is pressuring the local restaurant sector, according to the Jordan Associati
Sep 22,2023
AMMAN — Demand at local restaurants dropped by 60 per cent this summer when compared with the summer of 2022, according to a sector represen