You are here
No decision yet on death row cases — official
By Rana Husseini - Feb 17,2016 - Last updated at Feb 17,2016
AMMAN — An official on Wednesday said a government committee constantly reviews death row cases in order to make recommendations regarding the eventual decisions in due time.
Commenting on local media reports that a government committee has examined 80 cases and decided to refer 13 names convicted of "committing horrific crimes" to be executed soon, the source said no decision has been taken yet.
"There are government committees that are constantly studying these files to make recommendations, but no decision has been taken against anyone yet," the source told The Jordan Times.
In January, Human Rights Watch criticised Jordan for the execution of 13 people, including two Iraqis, in December 2014 and February 2015.
The latest government figure for people on death row in Jordan stood at 109. But human rights activists recently said that the number has since declined after several family members of death row inmates made settlements with the victims' families.
Once a victim's family makes a settlement with the family of the convicted inmate, the punishment of any crime drops to a lesser sentence depending on what the court rules.
Officials could not be reached to specify the current number of inmates on death row in Jordan.
In December 2014, shortly after the government reactivated the death penalty by executing 11 people on the same day, officials defended the step by saying that Jordan was not the only country in the world that applies the death penalty, noting that many highly democratic countries do so, such as the US and Japan.
The government was heavily criticised by international organisations and several diplomatic missions over the executions, which occurred almost nine years after the death penalty was initially frozen.
Government Spokesperson Mohammad Momani told The Jordan Times at the time that the country applied a de facto moratorium on capital punishment in 2006 to study its implications on security and society.
Once a death sentence is upheld by the Court of Cassation, the case is sent to the Cabinet for endorsement and a Royal Decree should be issued to approve the execution.
Related Articles
Dec 21,2014
Prison authorities on Sunday executed 11 men convicted of murders, a move that signals reinstating the death penalty in Jordan that has been frozen since March 2006.
Apr 11,2017
AMMAN — Twelve women are facing the death penalty in Jordan, according to a Sisterhood Is Global Institute (SIGI) statement issued on Tuesda
May 16,2015
A US jury on Friday sentenced 21-year-old Dzhokhar Tsarnaev to death for his role in the 2013 Boston Marathon bombings, one of the worst assaults on American soil since the September 11, 2001 attacks.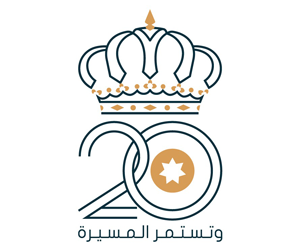 Newsletter
Get top stories and blog posts emailed to you each day.