You are here
Muslim youth take initiative to guard churches as Easter celebrated
By Suzanna Goussous - Apr 15,2017 - Last updated at Apr 15,2017
Christians perform rituals on Palm Sunday in Amman last week (Photo by Hassan Tamimi)
AMMAN — After the attacks on two churches in Egypt last week, Muslim Jordanian youth launched an initiative to protect churches all over the Kingdom on Easter Sunday, in an act of solidarity, they said.
Daesh claimed responsibility for the attacks on two Coptic churches in Egypt's Tanta and Alexandria on Palm Sunday, which killed around 44 and injured more than 100 worshippers, many of whom were children.
Kazem Kharabsheh wrote: "On Sunday, our Christian brothers and sisters will be in churches [performing] religious [rituals], [and] extremists [are] threatening our national security… My Muslim friends and I will be in Balqa Governorate, protecting its churches and people."
There have been no direct threats by terrorists to attack churches in Jordan, although Daesh has been repeatedly issuing statements of threats against the Kingdom's security.
Another Balqa resident, Fayez Ruqeidi, added the vigilante act is meant to "underline the unity of Jordanians and to give everyone the freedom to practise their religion without restraints or fear".
In Madaba, Hazem Al Fouqaha said many Muslim residents will stand as guards in front of churches to ensure the safety of Christians inside.
Saleh Abu Mahfoud from Zarqa Governorate, some 19km east of Amman, announced his willingness to protect churches in the area, along with other activists to show solidarity with Christians celebrating Easter.
Activists in Ajloun voiced a similar stand to "show the world the harmony and conviviality in Jordan" and to present a model of a fight against extremism, xenophobia, and radicalism.
"We are always proud to say Jordan is made up of harmonious pieces of mosaics; it's truly sad to see such security measures taken out of necessity in Jordan. We live in a small country and we know everyone here," Amman resident Hala Saadi told The Jordan Times.
Several security checkpoints were installed on the gates of some churches around the country, as a way to ensure protection of worshippers.
Father Rifat Bader from the Amman-based Catholic Centre for Studies and Media said installing checkpoints at church gates is only a normal measure "to help the security personnel, who are always present on every religious occasion".
Palm Sunday in Jordan was trouble free.
Related Articles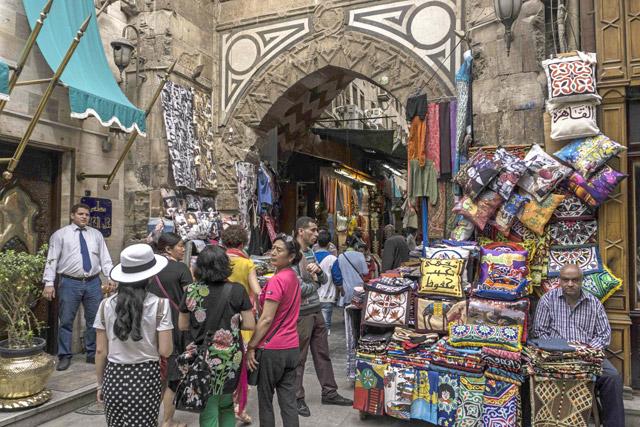 Apr 15,2017
CAIRO — Egypt tightened security outside churches as Coptic Christians prepared for a subdued Easter mass on Saturday days after suicide bom
Apr 05,2015
The son of a Kenyan government official was one of the masked gunmen who killed nearly 150 at a university last week, the interior ministry said on Sunday, as Kenyan churches hired armed guards to protect their Easter congregations.
Dec 23,2017
QUETTA, Pakistan/JAKARTA — Christmas church services and other celebrations are being held this weekend under the gaze of armed guards and s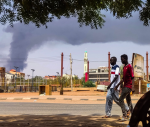 Newsletter
Get top stories and blog posts emailed to you each day.