You are here
'Jordan, Turkey share common goals, challenges'
By Andrea Celeste - Nov 09,2017 - Last updated at Nov 10,2017
AMMAN — In light of the regional crises, Turkey and Jordan have played a major role in bringing peace and stability to the region, according to a Turkish politician.
"Turkey considers Jordan as a reliable friend in the Middle East, a strong partner and an important ally in the war against terrorism," Emrullah Isler, former deputy prime minister and member of the Grand National Assembly AK Party, said at a seminar last week.
Titled "Jordan in a Changing Regional Environment Scenarios for the Future Era 2" was organised by Al Quds Centre for Political Studies in cooperation with Konrad Adenauer Stiftung, the seminar analysed diplomatic relations and regional developments.
"The Middle East is one of the regions that hosted the oldest civilisation in the world and nowadays we can easily tell that this area is witnessing a number of challenges and dangerous threats, mainly poverty, social and economic injustices, political pressures and security concerns," Isler said.
Both Jordan and Turkey have been subjected to similar difficulties, Isler continued, "the most prominent being the fight against terrorism and the Syrian crisis, bringing stability back to Iraq as well as the influx of refugees", Isler explained.
Regarding the Syrian conflict, Turkey and Jordan are the two countries that have suffered the most, affecting their security and resources, he added.
However, they have remained strong and stressed the need to find ways to resolve the crisis, he said.
The countries both have similar hopes in "seeing Syria prosper, become stable and capable to preserve its political unity and wish to see a similar scenario in Iraq", said Isler.
In order to bring peace back to the region, it is important to resolve the Palestinian conflict with the establishment of an independent Palestinian state with east Jerusalem as its capital, he said.
Regarding the economic ties between Amman and Ankara, Isler said: "the free trade agreement, the visa free travel and the direct flights are some examples that contribute to the backbone of our economic relations", Isler said.
The amount of commercial trade between Turkey and Jordan amount to around $1 billion thereby "enhancing mutual commerce with the Jordanian partner is one of our top priorities", said Isler.
Related Articles
Jun 22,2016
AMMAN — As Kazakhstan celebrates 25 years since it renounced its nuclear arsenal, officials and diplomats say Jordan and Kazakhstan see eye-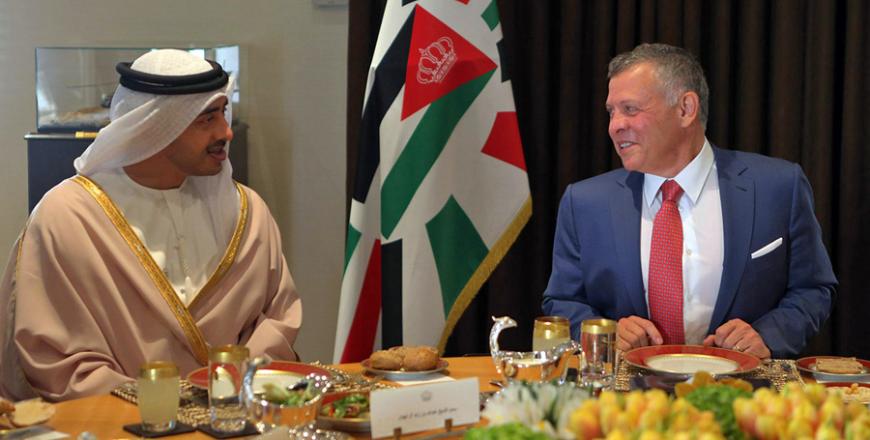 Mar 14,2018
AMMAN — His Majesty King Abdullah on Tuesday discussed with UAE's Foreign Minister Sheikh Abdullah Bin Zayed Al Nahyan bilateral relations a
Dec 05,2017
AMMAN — Kazakhstan's Ambassador to Jordan Azamat Berdibay said that Jordan and Kazakhstan share a common view on ​​interfaith dialogue, reco
Newsletter
Get top stories and blog posts emailed to you each day.