You are here
Islamist winners of local polls acknowledge challenges ahead
IAF seeks to transform ad-hoc alliance into 'independent national institution'
By Jassar Al Tahat - Aug 20,2017 - Last updated at Aug 20,2017
AMMAN — The Islamist-led National Coalition for Reform (NCR) has yet to announce a detailed list of its winners and ticket partners, but has already celebrated a "landslide victory".
The coalition's leader, the Islamic Action Front (IAF), has initially announced that its candidates won in Tuesday's local polls three mayor seats out of six seats they competed for, 25 seats in governorate councils (out of 48 in eight governorates) and five seats in Greater Amman Municipality Council out of 12 candidates fielded by NCR and 41 seats in municipal and sub-district councils, out of 88 who ran for these posts.
Meanwhile, a party statement said, three non-IAF members from NCR's ticket won mayorship. In all, the Islamists claimed 76 wins out of 154 nominations, including 11 women.
The victory was attributed to tactics adopted by IAF, which built a strategic partnership with "national and tribal social powers to expand the base of participation".
As they embark on the "day after", the elected municipal leaders and supporters stress that ideology has nothing to do with their plans to serve their communities.
Atef Joulani, chief editor of the Islamist-leaning Al Sabeel newspaper, said that the IAF "extended to all who share the will and desire to serve the national community, regardless of their ideology and their background.
"This might sound shocking to some but the NCR leaders were very welcoming to people who did not share their ideology or background, including members of minorities and Christians," Joulani added.
Commenting on the results of the elections, the editor said they were proportionate to those IAF achieved in last year's parliamentary elections, when they claimed 15 seats in the 130-strong Lower House.
"There is no space for ideology when it comes to development programmes," he said, adding the winners realise that the standards to measure their performance will be how successful they are in providing quality services to their constituents.
Member of the IAF's Executive Bureau and chairman of the party's elections committee, Murad Adayle, echoed similar remarks.
"The IAF formed alliances with tribal, academic and national figures to attract the participation of all social spectra, which indicates that IAF does not want to be alone in the scene".
Asked on the absence of genuine partisan competition, he said his party, "welcomes fair competitive from other political movements providing that these groups seek to serve the community", he added.
Adayle believes that the winners' main challenge is "to reflect a good image through meeting the expectations of the communities that elected them, showing great effort and outperforming former municipal leaders; that cannot be achieved through ideologies".
For Minister of Political and Parliamentary Affairs Musa Maaytah, the success of the polls is a "victory for the state", which, he told The Jordan Times, encourages partisan action and participation in elections, bearing in mind Islamists in other regional countries are banned from political activities.
"In Jordan we have 51 parties and authorities do not stand as a barrier to political participation by parties," the official said. IAF member and former MP Ali Abu Sukkar, who was elected Mayor of Zarqa city highlighted the "tough challenge".
"We have an ambitious plan to address vital environmental and service matters such as streets, public parks and the problem of Zarqa River, which has become a source of pollution", the mayor added.
"We have to bear in mind that the current situation of Zarqa municipality is very tough on the administrative and financial levels, as its debts amount to more than JD20 million", Abu Sukkar added.
As the new mayors and other winners are gearing up to meet the challenges inherent in local government, Islamist leaders are planning to capitalise on the success achieved.
Deputy secretary general of IAF, Zaki Bani Ersheid, told The Jordan Times that the party and its partners will be working to transform NCR into a full-fledged institution, or as he put it: "An independent national entity where members share national goals".
Related Articles
Sep 23,2016
AMMAN — The National Coalition for Reform led by the Islamic Action Front (IAF) has won 15 seats in the 130-member Lower House, accord
Aug 16,2017
AMMAN — The Independent Election Commission (IEC) on Wednesday announced the final results of the decentralisation and municipal elections.S
Jan 14,2017
AMMAN — The Islamic Action Front (IAF) on Saturday announced its participation in municipal elections during a press conference held at its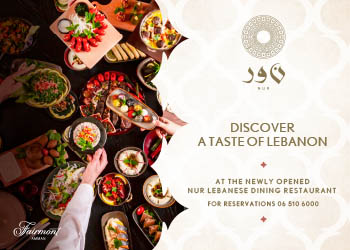 Newsletter
Get top stories and blog posts emailed to you each day.