You are here
Islamist MP drops slander charges over 'Daesh horse riding picture'
By Rana Husseini - Oct 01,2017 - Last updated at Oct 01,2017
AMMAN — Islamist MP Dima Tahboub on Sunday dropped a complaint she had previously filed against an activist for allegedly republishing a photo of her riding a horse in front of a Daesh flag.
The Amman Third District MP told The Jordan Times that she dropped the charges against Rakan Hiasat, 26, after a member of his family visited her on Saturday and solved the issue in a tribal fashion.
Hiasat was arrested on Wednesday following a four-month-old slander and defamation complaint made by the deputy for reportedly publishing a photo of her on a horse carrying a sword in front of a Daesh flag.
The photo reportedly stated: "The occupation: The Rights Brigade to fight people who are not fasting during the holy month of Ramadan".
The photo was referring to an alleged incident whereby authorities closed down a restaurant in Madaba and harassed some students for eating during the month of Ramadan, Tahboub explained.
She said that, at the time, she sent a letter thanking the interior minister for taking such action against the restaurant because "people need to respect the month of Ramadan".
However, Tahboub added, she learnt later that "the restaurant had obtained the necessary licence and that the government procedure was not correct."
The MP said that she filed the case against Hiasat and three other students almost four months ago after noticing that they "published a photo where they inserted my face on a body that was riding a black horse, carrying a sword and flags of Daesh terror groups flying behind me".
"Hiasat had specifically accused me before of not standing for a moment of silence at a Lower House session to remember victims of a terrorist attack in a church in Egypt, calling it 'terrorism under the Dome'," she said, adding "of course this was not true and I sent him a private message with a photo to prove that I did stand with all the deputies".
However, "he still would not stop attacking me and published the photo on his Facebook page, accusing me of supporting terrorism and Daesh," she continued.
"I am against Daesh and I believe they are the worst devils in Jordan and the world. I am a peaceful deputy and against any act of violence," Tahboub said.
She added that she had "no choice but to resort to law to stop him and the three other students from systematically attacking me and assassinating my image".
"I do not mind criticism but what he and the others did is considered as character assassination. They have the right to criticise my performance but not to tarnish my image and reputation. It surely affected me and my family mentally and psychologically," Tahboub added.
Meanwhile, Hiasat told The Jordan Times that his statements on Facebook were "not meant as a personal attack but rather as an expression of my disapproval of her stands on certain matters that I consider to be against our freedom of choice and expression".
"I am not against her as a person. I do not know her. Our Constitution provides us with the right to express our opinion and I consider her stands on certain issues as depriving us from our freedoms as citizens," Hiasat added.
Regarding the issue related to Tahboub allegedly not standing up during the moment of silence, Hiasat, who described himself as an opposition party member, added that as soon as he noticed that "she published a video showing that she stood up, I immediately deleted my post".
Hiasat's lawyer Rami Oudtallah said that his client was freed on bail on Sunday and the case against him was dropped.
"We now have to wait for a decision by the general prosecutor who will either decide to pursue the case or just drop it," Oudtallah told The Jordan Times.
Related Articles
Feb 11,2017
BAGHDAD — Her name is Marina Jaber but to many she is "the girl on the bike", a young Baghdad artist inspiring Iraqi women to exercise their
Jan 25,2018
Regarding the article published in The Jordan Times titled "Animal welfare under scrutiny in Petra after reports of abuse" on January 18, it
May 10,2015
The Jordan Medical Association (JMA) on Sunday said it will file a lawsuit against all parties responsible for news reports that a doctor had left a mobile phone in a patient's body after performing a Caesarean section.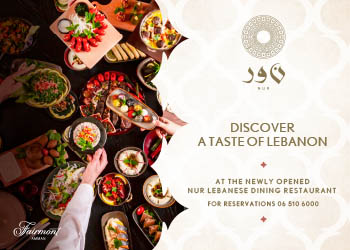 Newsletter
Get top stories and blog posts emailed to you each day.