You are here
As commuter frustration builds, study suggests subsidising transport sector
By Ana Ibáñez Prieto - Aug 02,2017 - Last updated at Aug 02,2017
Despite the attention brought by authorities to the issue of public transportation over the past few months, citizens continue to complain about services (Photo by Amjad Ghsoun)
AMMAN — Despite the attention brought by authorities to the issue of public transportation over the past few months, citizens continue to complain about services, while non-profit institutions insist on subsidising the sector to fix many of the current issues.
The fact that bus drivers take more passengers than they are allowed to presents a major problem, explained Lubna Makhamreh, a student at the University of Jordan who experiences the daily transportation hustle.
"The bus drivers treat us like animals. We are shoved into the bus so they can take as many people as possible," she told the Jordan Times in a recent interview.
Yazan Jamel, a student at the Hashemite University, reported suffering from the same issue. "I have to walk a long distance until I can find a bus, and, when I finally do, I don't even have a seat for myself and I have to ride the bus standing up," the student complained.
Jamel believes the problem could be fixed if there were more buses available, but "that solution is not possible when there is already an ongoing competition between buses on the same route, where the drivers would do anything for the other bus not to make it to the pick-up point — just so they can take more passengers themselves."
This situation leads to more serious issues such as harassment, according to Makhamreh: "When a single bus is taking more than 50 passengers, it is very easy for a man to find the opportunity to touch a girl against her will while making it look as if it had happened by accident, and the drivers don't care about this."
His Majesty King Abdullah addressed the situation of public transportation during a meeting with sector officials in June, where he stressed that "it cannot be accepted that people suffer to reach their workplaces or homes because of the absence of a public transport system which respects their humanity and meets their needs".
Hazem Zureiqat, founder of the public transport advocacy campaign Maan Nasel, stated that the problems referenced by the students are largely due to the lack of financial subsidies from the government.
He said that "the current mode of operation in public transport creates an environment where the only incentive for operators is to fill up their buses to maximise profits".
Zureiqat also pointed out that "the lack of a larger umbrella that represents operators poses a significant challenge in improving public transport services", making it difficult to implement new measures due to the "vast number" of stakeholders involved.
Mohammad Al Asad, Founding Director of the Center for the Study of the Built Environment (CSBE) agreed, noting however, the need to consider the findings of a study published by the CSBE back in February.
In a recent interview with Jordan Times, Asad explained that the study, conducted in collaboration with Friedrich-Ebert-Stiftung (FES), suggested that the subsidies should be combined with a service provided by companies — following the water and electricity models currently applied in Jordan.
Richard Probst, deputy resident director of FES, has announced that the foundation will be hosting an international meeting in October in order to bring different public transportation initiatives together, where the CSBE is expected to present its latest work.
The event, titled "Regional Exchange Project: Public Transport in MENA. Amman, Beirut and Cairo" will focus on the challenges posed by congested local transport systems at the environmental, economic and social levels, touching upon issues such as pollution, climate change, urban growth and accessibility of work opportunities, education and health services.
As part of efforts to improve public transport in the capital, the Greater Amman Municipality has embarked on the multimillion-dinar Bus Rapid Transit project. Once completed the network will see a fleet of high-capacity buses carrying more than 120 passengers each and will run every three minutes during peak hours on segregated lanes along Amman's busiest roads.
up
17 users have voted, including you.
Related Articles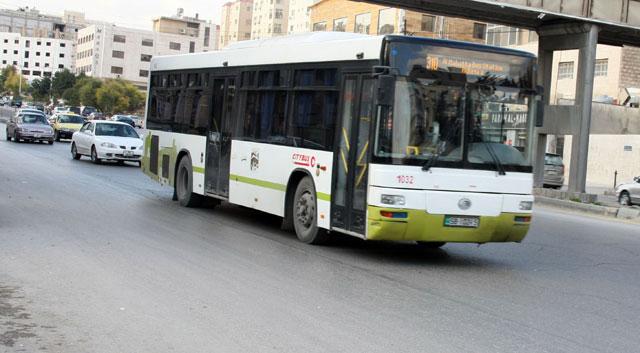 Feb 28,2017
AMMAN — Despite increased attention to the public transport sector, it is still not among the state's priority issues, according to a policy
Feb 12,2018
JERASH — Bus operators ferrying passengers between Jerash and Irbid agreed on not raising fares and demanded subsidies, a stakeholder said.T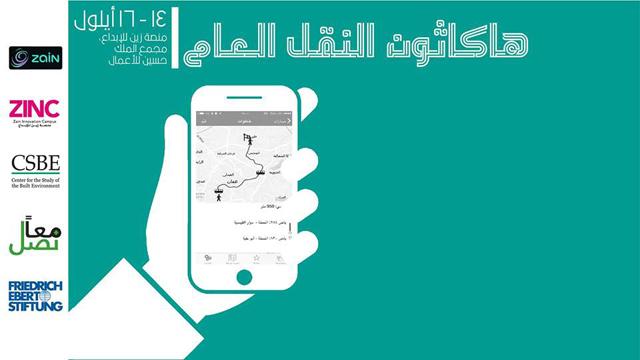 Sep 13,2017
AMMAN — Over 50 app developers, designers and innovators will gather in Amman to build digital solutions for the public transportation secto
Newsletter
Get top stories and blog posts emailed to you each day.