You are here
Commerce chamber says brand retailers have no gripe with government measures
By Laila Azzeh - Jan 16,2016 - Last updated at Jan 16,2016
AMMAN — The intent of several international brands to exit the local market continues to be widely argued by sector leaders, with owners of shopping malls complaining about "outdated" government measures.
Two major companies representing eight international brands recently announced their plans to leave the market or restructure their businesses, citing "high" operational costs and taxes and ''poor" purchasing power.
Although, the Ministry of Industry, Trade and Supply met traders and sector representatives last week and promised to look into the challenges they face, the Amman Chamber of Commerce (ACC) said the brands are "not leaving the local market for reasons related to government measures".
"The mother company that owns the brands wants to restructure itself and reconsider its prices, especially since some of them are considered expensive," ACC Chairman Issa Murad said in a statement sent to The Jordan Times late last week.
"This measure is not considered as withdrawing from the Kingdom, as other brand shops are still successfully operating in the country," Murad added.
He noted that some brands have relocated from Amman to other governorates to reduce financial costs due to the high rents of shops in the capital.
Dismissing any connection between the contemplation of the brands in question to exit the market the government measures covering investors, Murad cited last year's Cabinet's decision to reduce sales tax on international brands from 16 to 8 per cent.
However, Khalid Abu Hassan, the spokesperson of shopping mall owners, disagreed, saying that the brands considering withdrawing from the Jordanian market are "doing very well in the Gulf and Egypt".
Abu Hassan linked the difficulties facing brands to the challenges shopping malls face to remain operational.
"Malls have their own problems and despite this, we continue to grant incentives for investors. We sometimes exempt brand retail shops from rent for up to six months," he told The Jordan Times.
Abu Hassan explained that the current Property Tax Law dates back 50 years, while malls, which employ around 40,000 people, have emerged in the last decade.
"The tax is imposed on the entire area of the mall, although usually 70 per cent of it is not utilised for commercial purposes, such as halls and parking lots," he said, adding that electricity prices are also a major hurdle for the sector.
"A mall is a tourist facility that also serves Jordanians. Some malls pay JD2 million a month on electricity. We should be treated on an equal footing with hotels, which pay 90 fils per kilowatt hour for electricity, while we pay 180 fils," Abu Hassan said.
The "high" operational costs, salaries and rents contribute to "expelling" brands and piling losses on malls, he added.
Trade Ministry spokesperson Yanal Barmawi said the ministry has asked traders and brand agents to outline their challenges.
"We are waiting for them to provide us with their demands in order to examine them thoroughly and see what we can do to address them," Barmawi told The Jordan Times.
In previous remarks to The Jordan Times, Garment Traders Association President Sultan Allan called for providing international brand representatives with partial exemptions on duties and taxes, also stressing the need to schedule sales seasons twice a year to enhance competitiveness.
Furthermore, he said official permits for new retail outlets must be in harmony with the population growth so that the markets are not flooded with an excessive number of new businesses.
Related Articles
Oct 04,2016
AMMAN — Senator and Amman Chamber of Commerce (ACC) President Issa Murad on Tuesday applauded the Cabinet's decision to reduce the electrici
Jan 18,2016
AMMAN — The Ministry of Industry, Trade and Supply on Monday urged media outlets to ensure the accuracy of the reports they publish on chall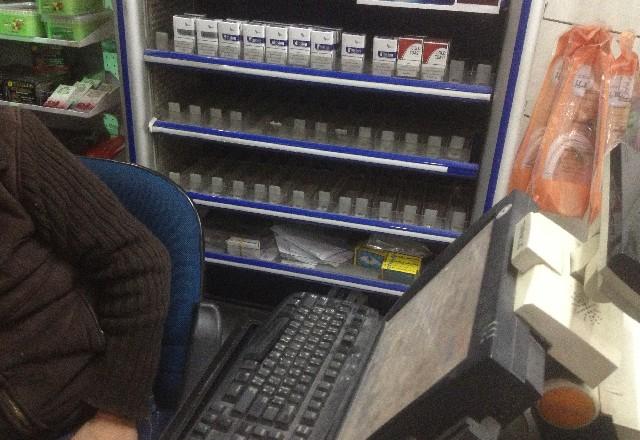 Feb 09,2014
Shops across the Kingdom have been almost out of cigarettes for a few days, with manufacturers and storeowners trading blame for the shortage.