You are here
'Burning their lives away': experts warn of alarming rise in number of young smokers
By Mohammad Ghazal - Apr 23,2016 - Last updated at Apr 23,2016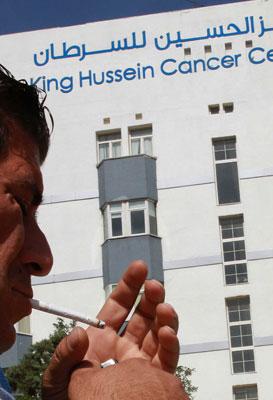 A man lights a cigarette in front of the King Hussein Cancer Centre in Amman on Saturday (Photo by Hassan Tamimi)
AMMAN — Yazeed was 12 years old when he had his first shisha, an instrument for vaporising and smoking flavoured tobacco. He is currently 14 years old and smokes argileh three to five times a week.
"My cousins taught me how to prepare shisha and smoke it. I do so like all my friends do so. It would be weird if my friends and I were hanging out or meeting at someone's house and we didn't have argileh," the ninth grader at a public school in Amman's Nuzhah area told The Jordan Times.
"Grown-ups smoke shisha and I am a grown-up and can decide for myself. I think if it is bad for the health, authorities will ban it…. I don't think I will quit smoking. I like it," Yazeed said.
Fifty-year-old Hassan, who was diagnosed with lung cancer last year, however, disagreed with Yazeed, saying that smoking results in serious health consequences.
Young people such as Yazeed, he added, need to be educated on how smoking can destroy not only them but their loved ones too.
Hassan learned this lesson the hard way.
"I have committed many mistakes in my life. Smoking was the worst ever. I destroyed myself and my family. I made my kids worried about my future and theirs," Hassan, who preferred not to give his real name, told The Jordan Times.

"It is not manly to smoke. Smokers hurt others too," he said.
"Young people like Yazeed should immediately quit smoking. They may not care now, but in the future they will regret it like me," said Hassan who is undergoing chemotherapy at the King Hussein Cancer Centre (KHCC).
The centre blames many cases that it is treating on smoking.
Kamal Al Rabi, consultant of haematology and medical oncology at the KHCC, said smoking rates are "very high in Jordan".
"Smokers are selfish. They don't care about their own health. They also kill others around them. Smoking is suicidal," he added, stressing that more than half of lung cancer patients are diagnosed with the disease at an advanced stage.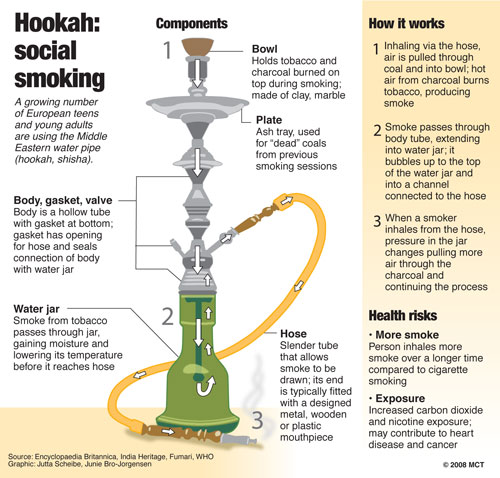 "Unfortunately, lung cancer patients at advanced stages might live up to 24 months… Those who stop smoking have higher chances of not getting the disease," said Rabi, noting that smoking may cause other types of cancer.
Yazeed is one of thousands of young Jordanians in this age who smoke some sort of tobacco.
Among students between the ages of 13 and 15, 32.2 per cent currently use some form of tobacco. Among teenage boys, the percentage is 44.5 per cent while it is 22.2 per cent for teenage girls, according to the Status Quo of Tobacco Control in Jordan Report and the World Health Organisation (WHO).
The use of tobacco is the foremost risk factor for cancer, causing around 20 per cent of global cancer deaths and around 70 per cent of global lung cancer deaths, according to WHO.
The rates at which adolescent girls between the ages of 13 and 15 use tobacco average around 8 per cent globally, considerably below the 22.2 per cent in Jordan.
Cancers figure among the leading causes of morbidity and mortality worldwide, with approximately 14 million new cases and 8.2 million cancer related deaths in 2012.
The number of new cases is expected to rise by about 70 per cent over the next two decades, according to WHO.
'More smoking, more cancer patients'
"The situation is alarming. Students at this age do not know what is good for them. Parent and school involvement is crucial to curb these behaviours," Omar Nimri, head of the National Cancer Registry, said.

The number of cancer cases registered in Jordan reached 7,454 by the end of 2012, according to the latest available figures. Of the total, 5,013 patients were Jordanians, while the rest were non-Jordanians residing in the Kingdom, according to Nimri.
"The number is expected to be up by 100 to 200 cases by the end of 2015," he added.
Topping the list of cancer among Jordanians is breast cancer, followed by colon cancer, lung cancer, lymphoma and bladder cancer.
Lung cancer tops the list of cancers infecting men in Jordan with 292 cases, according to the registry. It was followed by colon cancer, bladder cancer, prostate cancer and lymphoma.
Breast cancer tops the list of cancers affecting women in Jordan. It is followed by colon cancer, thyroid cancer and lymphoma. The number of lung cancer cases among women was 78 at end of 2012.
"Lung cancer is more common among men, as they are heavy smokers and smoke more than women…However, the situation is alarming as an increasing number of women are smoking shisha and cigarettes," Nimri said.
"If we continue to see more women and young girls smoking and going to coffee shops for shisha, it is expected that lung cancer will be among the top types of cancer affecting women in the next five to seven years."
'Parents' awareness key to stop losses'
Malek Habashneh, head of the Health Ministry's awareness directorate, said the lack of awareness of the seriousness of smoking and lack of healthy lifestyles increase the chances of being diagnosed with cancer.
The direct and indirect cost of smoking, which includes the cost of what Jordanians pay for tobacco and cigarettes and treatment of diseases caused by smoking, is estimated at around JD1.2 billion annually.
Of the total, around JD481 million is purchases of cigarettes and tobacco annually, he said.
As awareness is fundamental to fighting smoking, the ministry, in cooperation with the King Hassan Cancer Foundation, will launch a nationwide campaign soon on the serious consequences of tobacco, while focusing on the harmful impact of second-hand smoking, Habashneh added.
"We have a law to ban smoking [in public] and efforts are taken to reinforce it everywhere, but the key lies in parents' understanding of how serious smoking is and how it can kill them and their children," the official noted, stressing that more enforcement of laws combating smoking is needed.
Under new amendments to the Public Health Law, a prison term from one to three months or a fine no less than JD100 and no more than JD200 will be imposed on those caught smoking cigarettes or any tobacco product in public places.
The previous version of the law had stipulated that any person caught smoking in a public place is subject to between one week and one month imprisonment or a JD15-JD25 fine.
In the law, a "public place" is defined as the place designated to receive the public or a certain category of people like hospitals and schools.
"If we do not control smoking and make people radically change their behaviours, we will not be able to control the cases of cancer and they will increase further," said Habashneh.
TV channels and all media outlets should join forces in the fight against smoking, he noted, citing a study by the ministry, WHO and other NGOs that showed the frequency of smoking scenes in TV dramas broadcast in Jordan.
In 28 TV dramas aired between 2014 and 2015, there were 842 scenes of smoking cigarettes or shisha, according to Habashneh.
'Never too late'
The KHCC's Rabi, however, said it is never too late to quit smoking.
"Even if one has cancer, he or she should stop smoking as they will live longer," he stressed.
"Smokers will pay the price for burning their lungs by smoking… They need to keep in mind that they will die young and leave their children and family with an unknown future," he added.
Cancer patients like Hassan should not lose hope, Rabi added.
"I am determined to live and see my grandchildren. I hope to be able to do that. Smoking kills and I feel all types of physical, psychological and emotional pain when I receive the chemotherapy," Hassan said.
"No one wants to go through this. To all smokers, why deprive yourselves of enjoying a long beautiful life with your loved ones? Think again and stop smoking."
Smoking in numbers
In Jordan, cancer is the second leading cause of death (14%) after cardiovascular diseases (35%)
Tobacco use prevalence is currently at 35% among adults (60.6% of men and 8% of women)
Prevalence is higher among younger groups and reaches 63% among those aged 25-34 years
More than two thirds of smokers consume more than one cigarette pack per day
Among students between the ages of 13 and 15, 32.2% use some form of tobacco (boys 44.5%, girls 22.2%)
17% of teenage boys and 7% of teenage girls smoke cigarettes
20% of smokers tried their first cigarette before the age of 10
27% of boys and 16% of girls smoke shisha
In 2011, 83% of the population was exposed to second hand smoking at social occasions, 30% at work and 44% at home
Second-hand smoke exposes individuals to the same toxins smokers are exposed to. It jeopardises the health of non-smokers as stroke risk increases by 82%, respiratory symptoms risk increases by 30-60%, lung cancer risk increases by 20-30%, and heart disease risk increases by 25-30%
Risk of diabetes (type II) in smokers is 1.5 to 2 times higher than in non-smokers
Smoking is associated with impotence and infertility
Source: The Status Quo of Tobacco Control in Jordan Report and the World Health Organisation
Related Articles
Jul 15,2023
AMMAN — Despite official calls to combat and reduce smoking, smoking-related deaths in Jordan are estimated around 8,000 annually with high
Dec 15,2019
AMMAN — "Smoking has never killed anyone," said Abu Mahmoud Ajarmeh, a 50-year-old smoker who is still recovering from open-heart surgery.A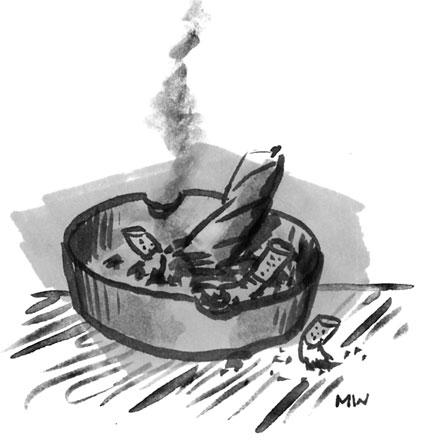 Jun 16,2016
AMMAN — For smokers who are fasting for Ramadan, excessive intake of tobacco after breaking the daily fast can have a "sudden and direct imp