You are here
Aqaba, Dead Sea hotel occupancy exceeds 80%
By Dana Al Emam - Sep 23,2015 - Last updated at Sep 23,2015
Average occupancy rates in Aqaba's five-star hotels was estimated at 90 per cent on Wednesday, while the figure was 80 per cent in three- and four-star hotels, according to an official (Photo courtesy of Kempinski Hotel Aqaba Red Sea )
AMMAN — Hotels in Jordanians' favoured domestic tourism destination, Aqaba and the Dead Sea, were over 80 per cent booked on the eve of Eid Al Adha holiday, an official and a sector leader said Wednesday.
Although Eid Al Fitr, which fell around two months ago, was in the peak of the summer season, hotels' occupancy rates in Aqaba over Eid Al Adha vacation are higher, said Aqaba Special Economic Zone Authority (ASEZA) Deputy Chief Commissioner Yusuf Mansur.
He added that the average occupancy rates in Aqaba's five-star hotels reached 90 per cent, while the figure was 80 per cent in three- and four-star hotels, noting that the majority of reservations were made for the first two days of the vacation, Thursday and Friday.
"This allows for new reservations on Saturday and Sunday," he told The Jordan Times over the phone, citing three-star hotels as a preferred option for many families.
Mansur said prices in three-star hotels were as low as JD50-70 per night per in such a "high" season, while prices in five-star hotels exceeded JD200 per night.
He cited a need for more investments in three-star hotels in Aqaba, a more adequate option for a wide segment of society.
Furthermore, he highlighted a need for more "upper-middle income housing" investments for professionals, including lawyers, engineers and doctors, to encourage them to live and work in the city which is witnessing an increase in industrial investment projects.
For his part, Jordan Hotel Association (JHA) Executive Director Yasar Majali said occupancy rates before Eid Al Adha season were as low as 17 per cent in Aqaba and the Dead Sea.
"Now it has exceeded 80 per cent, with a majority of Jordanian visitors," he said, noting that Petra is currently struggling with a "great challenge" concerning the number of overnight visitors.
He agreed with Mansur on the need for further investments in building three-star hotels in Aqaba and the Dead Sea, adding that most of the currently existing three-star hotels are away from the waterfront.
"Hotel rooms have to be available for Jordanians from all economic levels," he concluded.
Related Articles
Jul 10,2016
AMMAN — Hotels in coastal resorts were full during Eid Al Fitr as many Jordanians chose to spend the holiday in the Kingdom and tourists flo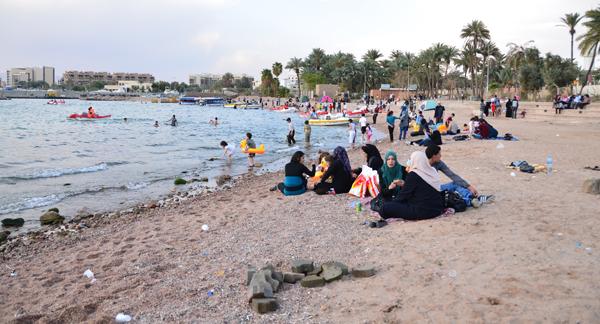 Sep 29,2015
AMMAN — Aqaba Special Economic Zone Authority Deputy Chief Commissioner Yusuf Mansur said that more than 50,000 holidaymakers spent Eid Al A
Sep 17,2016
AMMAN — Occupancy rates in Aqaba hotels, especially in the five-star hotels overlooking the beach, stood at around 95 per cent during Eid Al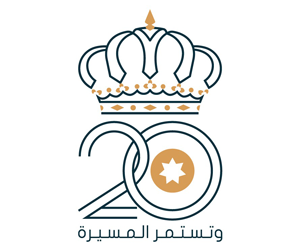 Newsletter
Get top stories and blog posts emailed to you each day.