You are here
Amman ranked most expensive Arab city, 28th worldwide
By Renad Aljadid - May 29,2018 - Last updated at May 29,2018
In this recent photo, people shop for food supplies in Amman, which has been ranked the most expensive Arab city by the Economist (Photo by Amjad Ghsoun)
AMMAN — Amman was ranked most expensive city in the Arab world and 28th worldwide, exceeding some of the main Gulf, European, and North American cities such as Abu Dhabi, Dubai, London, Rome, Washington DC and San Francisco, according to a recent report by The Economist.
Titled "Worldwide Cost of Living Survey", the study was conducted by The Economist Intelligence Unit, which compared the prices of over 150 items in 133 cities around the world.
"People may attribute the high costs of living in Jordan to the high taxes rates but this reason alone is not enough justification," economist Mazen Irsheid told The Jordan Times on Sunday, stressing that "taxes in Spain, for example, are twice those of Jordan. Yet, Amman is more expensive than Spanish cities".
According to the report, Madrid and Barcelona both ranked 34th, compared with Amman, which seized the 28th place.
The problem lies in the low income residents receive, according to Irsheid, who said that "it is not enough to cover the high living costs of Amman".
"The inflation rates have increased by 50 per cent between 2006 and 2017, but the incomes did not increase at a proportionate pace," he pointed out.
For economist Yousef Damra, "the huge influx of refugees has increased the pressure on products and resources, playing a major role in lowering the per capita share in GDP".
The latest report on poverty rates issued by the Department of Statistics in 2010 showed that 14.4 per cent of Jordanians live under the poverty line, which stands at JD813.7 annually per individual.
"The poverty line in Jordan now stands at JD832 per person per year, which is nearly JD70 a month," Irsheid said.
Damra noted that there should be up-to-date statistics on the poverty rates and the per capita income to help decision makers take the necessary actions to ensure a "safe haven" for vulnerable segments of the population.
"The government should proceed with its economic reforms and increase its investments and partnerships with the private sector in order to stimulate economic growth," the economist urged.
"I am glad that the government has finally made an achievement, topping a list, but this time it is in the living costs," Mohammad Rumman, a Facebook user sarcastically commented on a page that published the report.
Jordanian expat Ibrahim Mohammad said: "I come to Amman during my annual vacation, and the money I need here increases notably one year after another although I do the same activities every time."
Irsheid also referred to the continued hike in fuel prices, which consequently affects all other vital sectors and contributes to increased prices.
"It is time for Jordan to start planning for bigger and more effective investments in renewable and alternative energy to minimise the huge costs and reduce the high rates of energy imports," the economist concluded.
Related Articles
Aug 18,2019
AMMAN — Out of 205 countries listed in the World Bank's 2018 gross domestic product (GDP) global rankings, Jordan ranks as the 91st country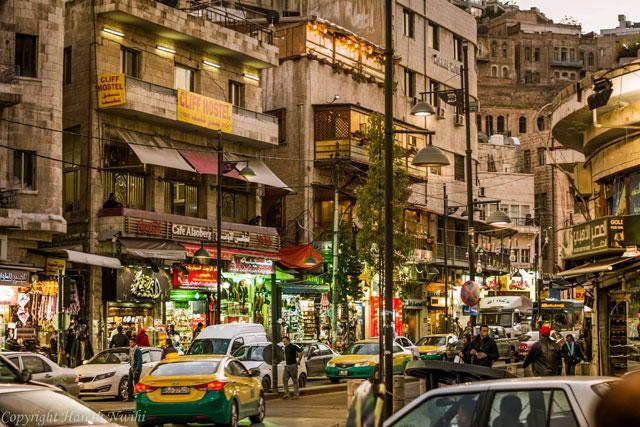 Apr 27,2016
AMMAN — Amman was ranked as the most expensive city in the Arab world, according to the Economist Intelligent Unit, as economists differed o
Mar 23,2017
AMMAN — Amman, together with Milan, ranked 29th internationally in the Worldwide Cost of Living Report 2017, which also ranked the capital a