You are here
Sophisticated Swede SUV scoops MECOTY 2016 award
By Ghaith Madadha - Apr 02,2016 - Last updated at Apr 02,2016
Volvo XC90 (Photo courtesy of Volvo)
Awarded top honours at the annual Middle East Car of the Year (MECOTY) ceremony, the Volvo XC90 becomes the third car to win the prestigious regional award. Voted overall Car of the Year through a thorough nomination and 10 criteria scoring process the XC90 premium SUV claimed the jury's overall top choice in a tight contest with the McLaren 570S exotic high-tech sports car hot on its heels as runner up, along with the yet more luxurious SV Autobiography version of Land Rover's iconic Range Rover.
Pitting the best regionally available new cars against each other, the MECOTY awards is the Middle East's only independent and most credible automotive. With a 12-member jury of established and specialist print, online and TV media motoring media of various nationalities and representing publications and outlets in the UAE, Jordan, Lebanon, Saudi Arabia, Bahrain, Kuwait and Qatar, MECOTY pooling together a variety of opinion and expertise.
Organised by Custom Events L.L.C. and held in conjunction with the Abu Dhabi Motor Show and Custom Show Emirates at the Abu Dhabi National Exhibition Centre in the UAE, the 2016 MECOTY ceremony comes earlier in the year than in previous years. Held on Thursday evening, the MECOTY awards ceremony features 18 different nominated categories, and special, vox pop public and overall jury awarded Car of the Year recognitions.
Scored on 10 criteria each and based on juror evaluation test drives of eligible cars according to regional availability and market release dates, category winners are complemented by an overall award, chosen from a second round of voting among the top scoring vehicles. Meanwhile, the Public Car of the Year Award, is based on vox pop online voting, and was won by the Audi Q7, which was coincidentally the Volvo XC90's rival in the Midsize Premium SUV category.
Tightly contested, the MECOTY awards featured several expected winners such as the Audi RS3, Jaguar XF and Ford Explorer in their respective Premium Performance Hatchback, Midsize Executive Sedan and Midsize SUV categories. Doing well on the night, Japanese manufacturers Nissan, Mazda and Toyota each gained two category trophies, with Toyota gaining a third if one includes its Lexus brand's single win. Meanwhile, Audi and Jaguar Land Rover also bagged two trophies apiece.
With ups and downs for various manufacturers, even the focused and enthusiast pleasing Lotus Elise lost out to the Mazda MX-5 in the Sports Convertible category, while the glorious Lamborghini Huracan LP580-2 and 610-4 Spyder ceded prizes to the McLaren 570S and Ferrari 488 Spider in their respective Premium Performance Coupe and Premium Performance Convertible segments. Neck to neck in the Small SUV segment, the Kia Sportage bested its sister brand's Hyundai Tucson, while the biggest and most unexpected upset was rugged yet refined and highly capable Ford Ranger missing out on the Midsize Truck trophy.
Highlights
Middle East Car of the Year & Best Midsize Premium SUV: Volvo XC90
A contrast to last year's viscerally charged Ford Mustang MECOTY winner, this year's top award went to the more clinical but deserving Volvo XC90. Much anticipated, the Swede SUV is the face of Volvos to come and highlights the Swedish brand's sophisticated new design language, luxuriously minimalist interiors and versatile platform. Featuring a new 2-litre forced induction engine in all models, including a hybrid version. Strong on efficiency and safety, the XC90 features a comprehensive suite of advanced safety and semi-autonomous driving assists, bringing Volvo closer to its ambitious target of zero fatalities in its vehicles by 2020.
Best Premium Performance Coupe & Middle East Car of the Year runner-up: McLaren 570S
A more accessible and affordable McLaren and the first of the British high-tech exotic brand's Sport Series cars, the 570S is designed to be an involving, intuitive and agile yet less complex car. Based on the same basic 3.8-litre twin-turbo engine and carbon-fibre and aluminium frame as its more powerful 650S sister, the 570S, however, features a more traditional suspension set-up and fixed aero kit, rather than the former's sublime hydraulic suspension and active aerodynamics. Billed as a sports car for its almost telepathic chassis and steering reflexes and connectedness, the 570S, however, delivers super car performance.
Best Premium Performance Hatchback: Audi RS3
Despite giving away 14BHP and 0.1 seconds in 0-100km/h acceleration to its Mercedes-Benz AMG A45 rival, the Audi RS3 confidently romped home with the prize in the mega- or hyper-hatch segment. Scoring big for its composed and agile handling, the RS3 is compelling package with tidy turn-in, enormous roadholding, cornering commitment and drive-line fluency. Classy and understated for this segment, the refined RS3's design, ergonomic cabin and 2.3-litre turbocharged engine also impressed, including the latter's signature 5-cylinder burble and tractable low-end responsiveness.
Best Midsize Executive Sedan: Jaguar XF
A class act executive saloon with sleekly elegant yet athletic lines, luxurious interior, classic front-engine rear-drive layout and a host of advanced driver assistance and infotainment features, there was little doubt of the Jaguar XF's chances in this segment. Built on a lightweight aluminium frame and with fluently crisp handling and supple smooth ride quality, the XF also scored well for its 3-litre supercharged V6 engines' robustly consistent delivery.
Best Midsize SUV: Ford Explorer
Handsome, well-equipped and affordably accessible, the Ford Explorer is a tough package to beat, with 7-seat practicality, cavernous interior and extensive convenience, safety, driver assistance and infotainment systems. When first launched in 1991, the Explorer was the right car at the right time to feed into customers' growing SUV preference with a more practical and manageable compact SUV. Now more car-like in terms of a smooth supple suspension and frame, the Explorer also features a powerful yet efficient twin-turbo direct injection twin-turbo engine.
Complete List of MECOTY awards
Middle East Car of the Year (jury award): Volvo XC90
Runner-ups: McLaren 570S, Land Rover Range Rover SV Autobiography
Best Small Sedan: Hyundai Elantra
Other nominee: Volkswagen Jetta
Best Midsize Sedan: Toyota Camry
Other nominee: Kia Optima
Best Midsize Executive Sedan: Jaguar XF
Other nominees: Lexus ES350
Best Large Sedan: Nissan Maxima
Other nominee: Dodge Charger
Best Large Performance Sedan: Cadillac CTS-V
Other nominee: Chrysler 300 SRT8
Best Large Luxury Sedan: BMW 7-Series
Other nominee: Genesis G90
Best Small SUV: Kia Sportage
Other nominees: Hyundai Tucson
Best Small Premium SUV: Lexus RX350
Other nominees: Lincoln MKX
Best Midsize SUV: Ford Explorer
Other nominees: Honda Pilot
Best Midsize Premium SUV: Volvo XC90
Other nominees: Audi Q7
Best Large SUV (and special King of the Desert award): Nissan Patrol
Other nominees: Toyota Land Cruiser
Best Midsize Premium Performance SUV: Mercedes-Benz AMG GLE63 Coupe
Other nominees: BMW X6M
Best Large Premium SUV: Land Rover Range Rover SV Autobiography
Other nominees: Lexus 570
Best Family MPV: Honda Odyssey J
Other nominees: Kia Grand Carnival
Best Midsize Truck: Toyota Hilux
Other nominees: Ford Ranger
Best Hatchback: Mazda 2
Other nominees: Opel Corsa
Best Premium Performance Hatchback: Audi RS3
Other nominees: Mercedes-Benz AMG A45
Best Compact Sports Convertible: Mazda MX-5
Other nominee: Lotus Elise
Best Compact Premium Convertible: Volkswagen Beetle
Other nominee: Mini Convertible
Best Premium Performance Coupe: McLaren 570S
Other nominees: Lamborghini Huracan LP580-2
Best Premium Performance Convertible: Ferrari 488 Spider
Other nominees: Lamborghini Huracan LP580-2
Best Premium Luxury Convertible: Rolls Royce Dawn
Other nominees: Bentley Continental GTC
Public Car of the Year: Audi Q7
Related Articles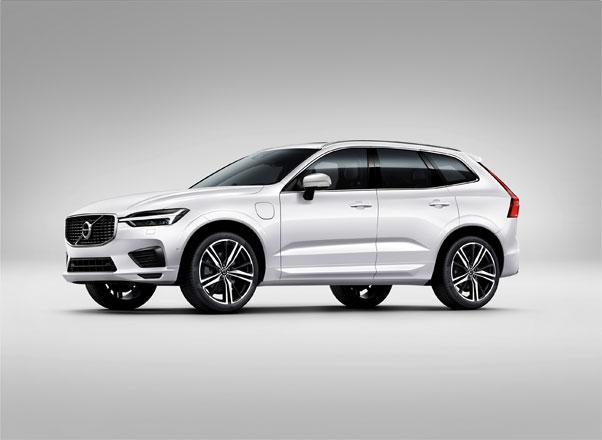 Apr 09,2018
Securing victory for a second time since the annual Middle East Car of the Year (MECOTY) awards were established five years ago, Sweden's Vo
Nov 02,2015
DUBAI — Crowned the region's top car at the Middle East Car of the Year ceremony, the Ford Mustang becomes the second car to claim this pres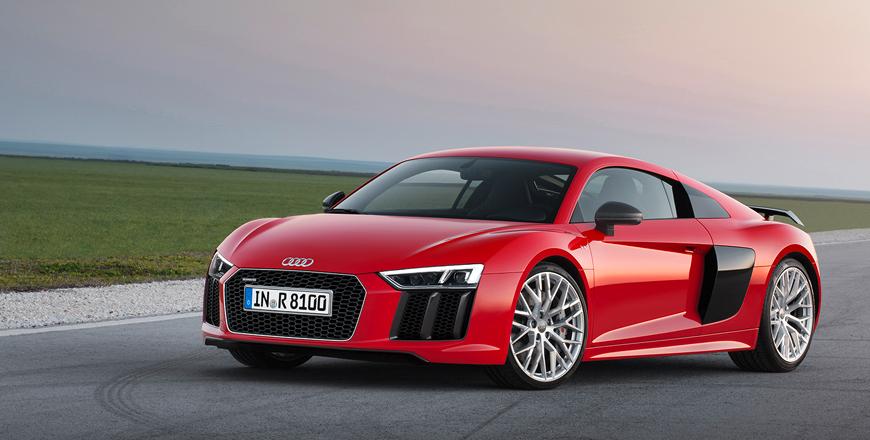 Apr 03,2017
ABU DHABI — Conferred the top accolade at the annual Middle East Car of the Year (MECOTY) ceremony, the Audi R8 V10 is the fourth car to cla
Newsletter
Get top stories and blog posts emailed to you each day.