You are here
More of the cloud
By Jean-Claude Elias - Feb 18,2016 - Last updated at Feb 18,2016
What we have seen so far from cloud computing may be only the tip of the iceberg. The best — or the worst, depending on how you see it — is yet to come.
Cloud computing is but another word for having your files stored on an Internet server and not on your machine's actual disk, memory or local network server, and for running programmes that also are installed on the Internet, your machine merely accessing them there, when needed.
The push to use more of it continues unabated and International Data Corporation, the Web's most trusted IT market analyst company, forecasts an increase approaching a big 20 per cent this year, with the cloud market value exceeding $140 billion three years from now. Without surprise, Amazon, Microsoft and Google carve out themselves the lion's share.
Already several applications and services work only in the cloud. All the new versions of Adobe's celebrated Photoshop, Illustrator and InDesign software are now exclusively cloud-based. GoDaddy, a leading hosting service for websites and e-mail, has discontinued its "simple" e-mail hosting subscriptions and instead offers cloud-based Microsoft Office 365 service with integrated e-mail, whether you like it or not. BitDefender, one of the three major anti-virus providers in the world, has also stopped supplying traditional software installation for the business versions of its products — they want you to do everything in the cloud. The list goes on and on.
At this point, or perhaps by the end of 2016 or early 2017, the question won't be anymore "do you want to work in the cloud" but rather "do you want to use IT at all". Little choice will be left; and whether to trust the cloud or not will become irrelevant.
Online banking is one of the cloud's various aspects, probably one of the most convincing too. The Web services that banks propose today go well beyond simple account balance checking and money transfers. Most banking institutions in Jordan now offer the very convenient E-FawateerCom online payment system that covers a comprehensive range of bills and subscriptions, from electricity, water and telephone, to traffic tickets, charities, some universities, Greater Amman Municipality licences, and last but not least, the Social Security Corporation. E-FawateerCom translates from Arabic as "E-YourBills". In terms of time and transportation cost, the savings that all these online payments allow you to make cannot be overestimated.
Studies now abound that analyse the benefits of cloud computing, with improved collaboration being a major one. Indeed, having documents and data instantly accessible and synchronised between several users who may be scattered anywhere in the world, thanks to the fact that data is stored and shared somewhere on a Web server, is priceless.
Drawbacks? Yes of course there are quite a few and we all know them, with the most obvious one being a weak, slow or unreliable connection to the Internet. Data confidentiality and privacy? We've almost given up on this, however sensitive the issue may be, and we are willing to live with the lack of it and whatever the consequences. In any case, the way things are going, in a couple of years there will be very few of us brave enough to swim against the tide.
Related Articles
Nov 17,2016
Fighting software piracy is the hidden side of the Cloud.
Feb 19,2015
So we all use the cloud now, albeit at degrees and levels that greatly vary from one person to another, from one business to another. The variation is not only quantitative but also mainly qualitative.
Oct 22,2015
Your business needs a server computer but you cannot afford to buy one, and even less to pay an expensive qualified IT team of technicians a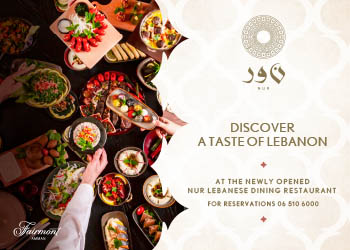 Newsletter
Get top stories and blog posts emailed to you each day.