You are here
Blinken heads to Israel seeking 'concrete measures' to spare civilians
By AFP - Nov 03,2023 - Last updated at Nov 03,2023
JOINT BASE ANDREWS, United States — US Secretary of State Antony Blinken said on Thursday he would seek "concrete measures" from Israel to minimise harm to Gaza civilians as he headed on his second crisis trip to the Middle East since the October 7th Hamas shock attack.
President Joe Biden has promised full support and ramped-up military aid to Israel, but in a visible shift of tone has also voiced empathy for Palestinian suffering which has stoked anger in parts of the world.
"We will be talking about concrete steps that can and should be taken to minimise harm to men, women and children in Gaza," Blinken told reporters as he flew out of Andrews Air Force Base outside Washington.
"This is something that the United States is committed to," he said, a day before his latest meeting with Prime Minister Benjamin Netanyahu.
His remarks come a day after Biden said the United States wanted Israel to allow humanitarian "pauses" to let through aid and people.
The United States, however, opposes calls from across the Arab world and some European allies for a ceasefire.
"When I see a Palestinian child — a boy, a girl — pulled from the rubble of a collapsed building, that hits me in the gut as much as seeing a child in Israel or anywhere else," Blinken said.
"So this is something that we have an obligation to respond to, and we will."
More Americans leave
A key concern for the United States is bringing out US citizens from Gaza, with Palestinian-American groups filing lawsuits alleging that the State Department did more for Israeli-Americans in the aftermath of the October 7 Hamas surprise attack.
US officials say efforts were impeded by the active war but that diplomacy — including between Blinken and Qatar, which has relations with Hamas — led to some people leaving Gaza through the Rafah crossing into Egypt on Wednesday.
Biden told reporters 74 US citizens left on Thursday, in addition to five the first day.
Blinken will spend the day Friday in Israel — his fourth visit — and also head to Jordan and potentially other stops before a previously scheduled trip to Asia.
Jordan has withdrawn its ambassador to protest the "unprecedented humanitarian catastrophe" caused by the "ongoing Israeli war".
Biden has vocally backed Israel despite his previously rocky relationship with Netanyahu, who leads Israel's most right-wing government in history with members staunchly opposed to the creation of an independent Palestinian state.
Blinken said the Biden administration still believed that a two-state solution was "the best guarantor — maybe the only guarantor — of a secure Israel and a Palestinian state to which they're entitled to".
"We're focused on the day of; we also need to be focused on the day after," Blinken said.
The Biden administration has been openly critical over Israel's lack of action in the West Bank — administered not by Hamas but the rival Palestinian Authority — against settlers who have attacked Palestinians in tandem with the war in Gaza.
Related Articles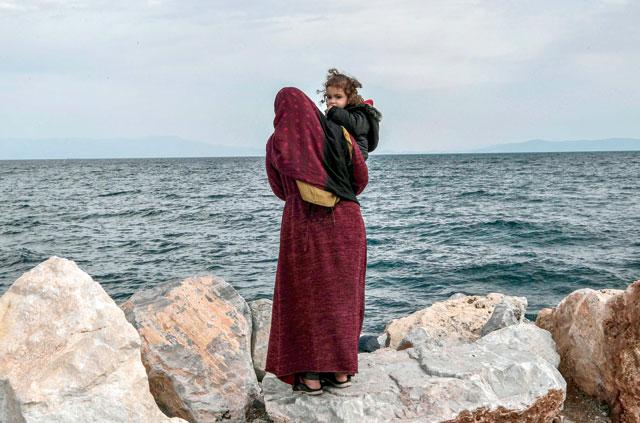 Mar 10,2020
BRUSSELS — Turkey's President Recep Tayyip Erdogan on Monday said he wanted "concrete support" from NATO allies as his country battles threa
Nov 03,2023
RAFAH, Palestinian Territories — Israeli ground troops fighting to destroy Hamas had surrounded Gaza City on Friday as top US diplomat Anton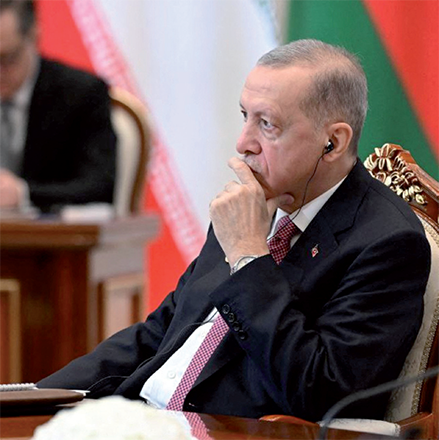 Nov 13,2023
ISTANBUL — Turkish President Recep Tayyip Erdogan on Sunday called for pressure on the United States to stop Israel's offensive in Gaza, but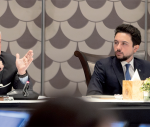 Newsletter
Get top stories and blog posts emailed to you each day.