You are here
2,000 migrants stranded in boats off Myanmar — UN
By AFP - May 19,2015 - Last updated at May 19,2015
YANGON — At least 2,000 migrants stalked by hunger and violence have been trapped for weeks on boats off Myanmar, the UN said Tuesday, as Indonesia called for a regional effort to tackle the crisis.
People-trafficking gangs have either dumped their human cargos from Myanmar and Bangladesh off Southeast Asia's shores or left them stranded at sea since a recent Thai crackdown disrupted the trade's normal routes.
Nearly 3,000 Rohingya from Myanmar and Bangladeshi migrants have made it ashore in Indonesia, Thailand and Malaysia in recent days after being abandoned.
Thousands more victims are believed to be stranded at sea with scant food or water.
International pressure is growing for Southeast Asian nations to open their ports to the vessels rather than reprovisioning them and pushing them back to sea. The United Nations and the US have both called for swift action.
The focus shifted Tuesday to the Bay of Bengal where ships off Myanmar are believed to be packed with Rohingya and Bangladeshis who have yet to sail across the Andaman Sea because of the crackdown.
Vivian Tan, a spokeswoman for the UN's refugee agency the
UNHCR, told AFP they had received reports that at least 2,000 migrants had been "stranded on at least five boats near the Myanmar-Bangladesh coasts for more than 40 days".
Reports of "food shortages, dehydration and violence" were a cause of "great concern", she added saying passengers should be allowed to disembark.
But the boats are still controlled by people-traffickers who will only let passengers return to land after they have paid between $180 and $270 each, she added.
Timid diplomacy
Southeast Asian nations have faced criticism for their timid diplomacy, particularly the failure to curb what is seen as Buddhist-majority Myanmar's systematic abuse of its unwanted Rohingya people.
This has sent masses of the Muslim ethnic minority fleeing abroad.
Myanmar insists the Rohingya are illegal immigrants from neighbouring Bangladesh, for whom it is not responsible.
In recent years an increasing number of Bangladeshis have also joined the Rohingya exodus across the Bay of Bengal, seeking to escape grinding poverty in their homeland.
Ahead of talks with her Malaysian and Thai counterparts in Kuala Lumpur on Wednesday, Indonesian Foreign Minister Retno Marsudi said the crisis was the responsibility of the whole region.
Around half the new migrant arrivals have been in Indonesia's western province of Aceh, and horrific tales have emerged of smugglers abusing migrants and deadly fights erupting on board overcrowded, abandoned vessels.
"The migrant issue is not a problem of one or two countries but a regional one," she told reporters in Jakarta. "It happens in other places as well, it is actually an international issue."
Marsudi noted that Indonesia was currently hosting 12,000 migrants from more than 40 countries awaiting resettlement, adding: "What Indonesia has done is more than we should have... done."
Indonesia, like Thailand and Malaysia, is not a signatory to a UN convention that would oblige it to resettle a certain number of refugees.
Philippines ready
to help
But asked whether Indonesia would press Myanmar to take more responsibility, she said there would only be "constructive engagement" with it on the issue, highlighting the region's reluctance to take a harder line with the former army-run nation.
Relatively prosperous and mainly Muslim Malaysia, the favoured destination of most migrants, pressed Myanmar at the weekend to engage in talks on the issue.
Myanmar on Monday acknowledged international concern about the boatpeople but denied it is solely to blame. It has yet to say whether it will attend an upcoming regional summit in Thailand on the issue.
The Philippines said it was ready to help the boatpeople, offering hopes of a potential solution as its neighbours push the migrants away.
Manila is obliged to help the migrants, many of whom are fleeing persecution, because it is party to the UN refugee convention, foreign affairs department spokesman Charles Jose said. The government did not elaborate on what help might be extended.
In a bid to spur greater action, the UNHCR, the UN chief's special representative for international migration and development, and the head of the International Organisation for Migration issued a joint plea.
"We strongly urge the leaders of Indonesia, Malaysia and Thailand to protect migrants and refugees stranded on vessels in the Bay of Bengal and the Andaman Sea, to facilitate safe disembarkation, and to give priority to saving lives, protecting rights and respecting human dignity," they said.
Related Articles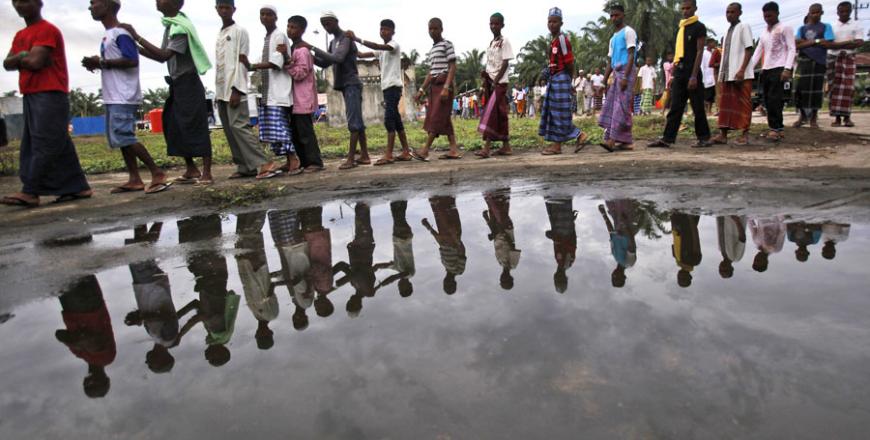 May 25,2015
Malaysia has found 139 graves, and signs of torture, in more than two dozen squalid human trafficking camps suspected to have been used by gangs smuggling migrants across the border with Thailand, the country's police chief said on Monday.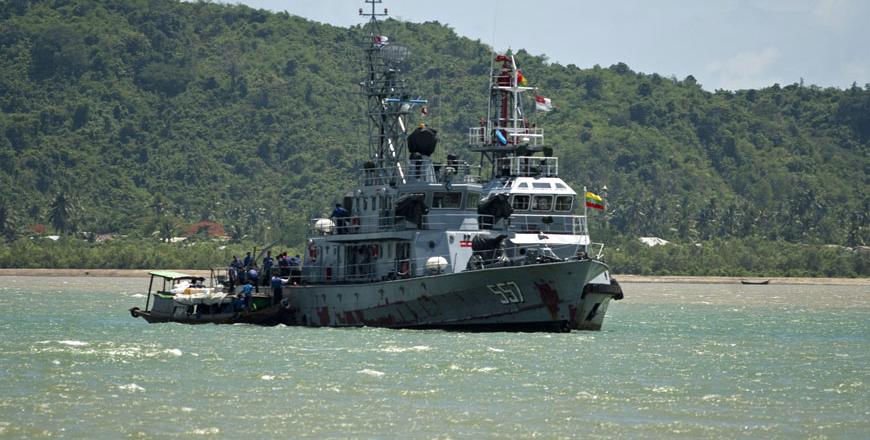 May 30,2015
YANGON — More than 700 migrants found crammed into a fishing boat by Myanmar's navy will be taken to the country's troubled Rakhine state, a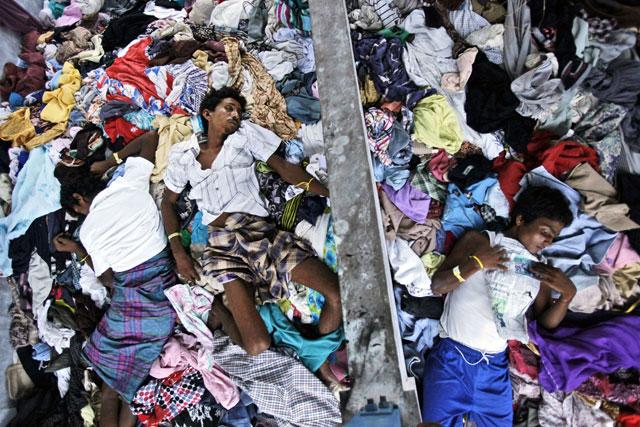 May 17,2015
Malaysia launched high-level talks with its neighbours Sunday to try to solve the deepening problem of refugees stranded in boats off Southeast Asia's shores, but there appeared to be no quick solution to the crisis.