You are here
NBA has Nuggets opening title defence against Lakers
By AFP - Aug 24,2023 - Last updated at Aug 24,2023
NEW YORK — Reigning champion Denver will host the Los Angeles Lakers to open the new NBA regular season, while French prodigy Victor Wembanyama will make his regular-season debut the following night in the 2023-24 league schedule.
The campaign will open on October 24 and conclude on April 14, 2024, with each club playing 82 regular-season contests as well as competing in the inaugural NBA In-Season Tournament, which tips off November 3 and ends in Las Vegas on December 9.
The Nuggets, who defeated Miami in June's NBA Finals, will raise their first championship banner before playing LeBron James and the Lakers.
Also on opening night, the Phoenix Suns will visit the Golden State Warriors, matching 12-time NBA All-Star guard Chris Paul against the Suns squad that traded him away.
Stephen Curry, Draymond Green and Klay Thompson will power Golden State against Kevin Durant, Devin Booker and Bradley Beal for the Suns.
French teen star Wembanyama, the 2.23m top pick in this year's NBA Draft, will make his NBA regular-season debut for the San Antonio Spurs on October 25 against the visiting Dallas Mavericks, led by Luka Doncic and Kyrie Irving.
Also on October 25, Jayson Tatum and Jaylen Brown will spark the Boston Celtics as they visit the New York Knicks.
Latvian forward Kristaps Porzingis makes his Celtics debut against the club for which he played in his first three NBA campaigns.
On October 26, Philadelphia will visit Milwaukee and Phoenix will face the Lakers in Los Angeles.
On October 27, the Miami Heat will visit Boston while the Warriors travel to Sacramento in rematches of last season's conference finals.
The NBA's December 25 schedule includes five Christmas feature matchups — Miluwakee at New York, Golden State at Denver, Boston at the Lakers, Philadelphia at Miami and Dallas at Phoenix.
Atlanta and Memphis will continue traditions of hosting games on Martin Luther King Jr. Day as the January 15 slate has Wembanyama's Spurs in Atlanta and Golden State at Memphis. Houston will visit Philadelphia and Oklahoma City will visit the Lakers in other holiday matchups.
January 27 will feature Miami at New York, the Lakers at Golden State and Philadelphia at Denver as Nuggets two-time NBA Most Valuable Player Nikola Jokic and reigning MVP Joel Embiid face one another in a big-man showdown.
Rematches of last year's NBA Finals contests will find Miami at Denver on February 29 and March 13 in Miami.
Wembanyama and this year's number two draft pick, Charlotte's Brandon Miller, will meet when the Hornets visit San Antonio on January 12.
That's the same day the NBA pits brother against brother when rookies Amen Thompson of Houston and Ausar Thompson of Detroit meet in Michigan.
Marcus Smart, traded after nine seasons with the Celtics, makes his return to Boston with Memphis on February 4.
The 2024 NBA All-Star Game will be played at Indianapolis on February 18.
All 30 teams will play on April 14, the final day of season.
The NBA will stage pre-season games at Abu Dhabi, Montreal and Vancouver.
Paris, host city for next year's Olympics, will host an NBA regular-season game on January 11, 2024, when the Brooklyn Nets face the Cleveland Cavaliers.
The Atlanta Hawks and Orlando Magic will play a regular-season game at Mexico City on November 9.
Related Articles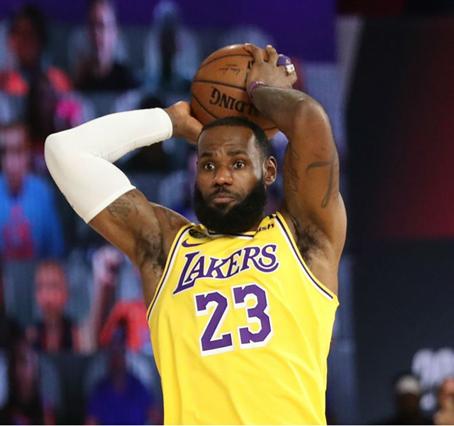 Aug 18,2022
LOS ANGELES — LeBron James has agreed to terms on a two-year NBA contract extension with the Los Angeles Lakers worth $97.1 million, accordi
Jan 01,2016
DALLAS — The Golden State Warriors flopped without Stephen Curry, getting blown out for just their second loss of the season behind 23 point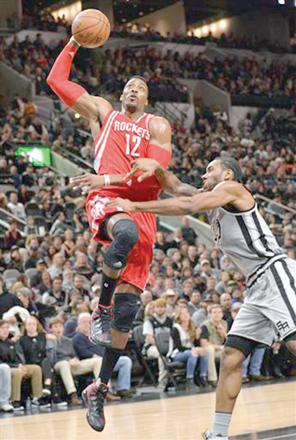 Jan 04,2016
SAN ANTONIO — San Antonio hit a season-high 13 three-pointers to beat state rival Houston 121-103 on Saturday, as all four NBA divisional le