You are here
Mercedes can lead Formula One changes, says Ecclestone
Apr 06,2014 - Last updated at Apr 06,2014
MANAMA — Formula One needs to make rule changes to placate angry fans but leaders Mercedes must not be punished for doing a better job than their rivals, commercial supremo Bernie Ecclestone said on Sunday.
"Mercedes, without any doubt, have done a better job and they shouldn't be punished for doing a good job. We shouldn't change the regulations to punish them," he told reporters at the Bahrain Grand Prix.
The ditching of the ear-splitting old V8 engines and ushering in of a quieter V6 turbo era, with an emphasis on fuel economy and hybrid technology, has upset some spectators and promoters.
Ferrari and champions Red Bull, both playing catch-up to the Mercedes-powered teams, have been outspoken in their criticism and demands for change — with rivals accusing them of playing politics to mask their failings.
Ecclestone talked to International Automobile Federation President Jean Todt and Ferrari President Luca di Montezemolo at the Sakhir circuit.
"We have to [change], for sure. I don't think the way things are at the moment are acceptable to the public," the Briton said.
"People buying tickets to come here, or go somewhere else, are expecting to see what Formula One used to be. What is important is that the teams know the problem, and the engine manufacturers know the problem, and they're trying to sort it," added Ecclestone, who said promoters were fretting about ticket sales.
He ruled out a suggestion, that has been raised by Montezemolo in the past, for races to be shortened but said the noise could be addressed and the fuel allowance of 100 kilogrammes increased to 110 kilogrammes.
Montezemolo, surrounded by a scrum of reporters when he arrived later, said changing the "music" of the engines and allowing more fuel were steps in the right direction in the short term.
"I fully understand the Mercedes position," said the Italian, accepting also that Ferrari needed to be more competitive under the existing rules.
"It's not a question to change the rules now. But for the future, it's a different situation," he added.
"We have to look ahead and change something without interfering with today's rules because if somebody is in the lead, as is Mercedes, it's absolutely correct not to change something now."
Ecclestone has been a long-standing critic of the new engines but he recognised the technology and amount of power they produced from so little fuel was "incredible".
"But I don't think that's Formula One business. They should do it in touring cars or something, but not in Formula One," he told reporters.
He said Mercedes, who have won the first two races from pole position, would lead the way off the track as well as on it without their performance being compromised.
"Mercedes are going to be behind it [the change]. I think they'll be the leaders," he said. "We can do these things without them particularly doing that [losing their advantage]," said the Briton.
"I think everybody is complaining, even Mercedes. They don't like people not being happy."
Some senior team officials have accused rivals of talking down the sport, or "doing a Ratner" — an allusion to the British jeweller who mocked his own products in a 1991 speech and saw his business lose £500 million ($829.50 million) in value.
Ecclestone disagreed with that assessment: "People have an opinion, that's all," he said.
Related Articles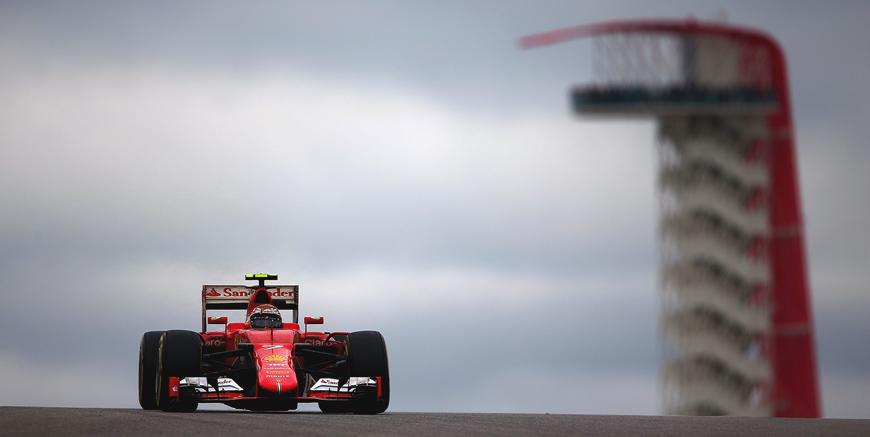 Oct 27,2015
AUSTIN — Ferrari vetoed Formula One cost reduction measures that included a proposal to set a maximum price for the engines and gearboxes ma
Mar 13,2014
Ferrari president Luca di Montezemolo has warned against possible technical "trickery" as Formula One enters a new and uncertain era.
Sep 09,2014
Ferrari's fall from grace is no longer just a worry on the Formula One track. It's a cause for concern in the corporate boardroom, too.